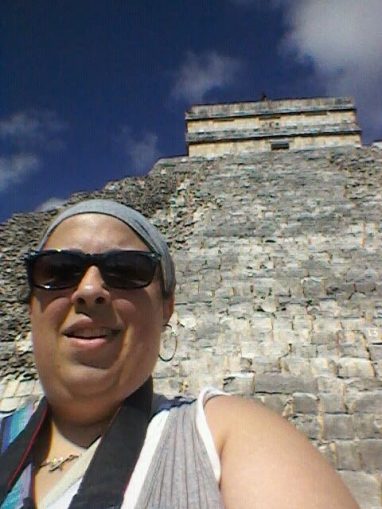 Don't waste your money on fancy, expensive, high-tech sunglasses.  It's just not worth it, but also, not necessary to guarantee the protection of your eyes. Numerous serious reports over the years showed that sometimes, a 10 $ pair or shades is just as good, if not better, than an expensive pair of sunglasses.  It's all about the UV (ultra-violet) protection…
[youtube http://www.youtube.com/watch?v=lvR1YgT7QYs]
I bought 2 pairs of "Roy Orbison-styled" (a.k.a. Ray-Ban Wayfarer imitation) sunglasses from a seller in the metro (subway/tube/underground) in order to bring them on a trip.  (I was planning on visiting a sunny-high UV mountain region.)  In one of the many videos I watched on the subject, they mentioned that you can simply ask an optician (if they have an on-site laboratory to make glasses) to test your shades for UV protection.  Click here to read a Mayo Clinic Expert Answer about picking the right sunglasses and UV protection.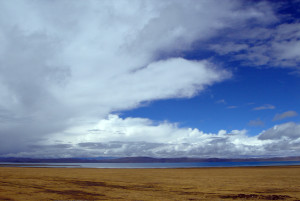 So I called the optician in the mall next door to my workplace and asked if they would mind testing my glasses; they agreed to do the job. For FREE.  The lady just specified "we'll do it when we have time, allow us a few hours, as our priority is preparing glasses for our customers".  Good enough for me.   I dropped my shades there on my afternoon break, picked them up on my way home 3 hours later, with the confirmation that the apple of my eyes would be safe from harm.  She also recommended cleaning them carefully with a lens cloth, as the protection wears off/disappears with the increasing amount of scratches on the lenses.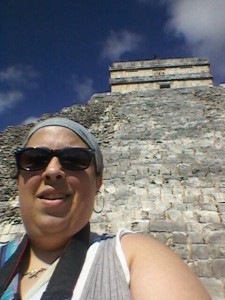 I went to the Dollar Store, got a super sturdy 2 $ cases for my cheap sunglasses and voilà!  I was ready to roam, under any kind of sun… with my low cost-worry free-easily replaceable-pseudo-Ray-Ban.
Rounder/oval faces are the easiest to attend to; most models, from dirt cheap to super expensive, from chic to sporty, will fit you… except, maybe, John Lennon's round "tea shades"…  Over-sized "à la Jackie Kennedy", Aviator, wrap-around, you are sure to find a frame that suits your need, your style and, most of all… your face!  Be sure, if you go in high-UV areas (some spots in the Himalayas, for example) that you have enough coverage so the light won't enter above or on the side of your glasses to hurt your eyes.  I'm personally a big fan of the Ray-Ban Wayfarer model as it allows a great covering around the eyes, is rather sturdy and fits my big cheeky oval face pretty well!
NOTE: Don't take for granted the different logos and stickers that come stuck to eye-wear when you buy them.  The absence of it doesn't mean the UV protection isn't there… yet the presence of UV protection labels doesn't guarantee the presence of an actual protection.  Happy shopping!