The Plus-Size Backpacker
will celebrate its 6th birthday this month!
(The blog I mean, not me, haha !)
And so much has happened since! So I decided to check back on
the very first post I wrote
, and see how things changed since (my) year 0 of plus-size backpacking…
---
I need to start with a quick apology, though. I didn't write in a while because I have been crazy busy with my most recent projects. (Haven't heard of them? Keep on reading!)
The Reasons Behind the Blog…
Well, this hasn't changed as much as it evolved. In the beginning, it was mostly a tool for budget travelers in general. With a side of "plus-size". The blog's natural evolution lead me to look for – and find – creative answers and suggestions to the challenges of plus-size travelers. It's now a platform where I still write about the struggles of being a fat woman who wants to get into plus-size backpacking. And about the struggles of being a fat woman, period.
I still haven't found the perfect solution to the clothing struggles that plus-size female travelers deal with, especially plus-size backpackers. (And it's not for lack of trying!) This is the main reason why I recently announced that I found a partner to help me figure this out through the design and launch of our very own plus-size travel collection!
The Project With No Name…
This new project is the next logical step in making plus-size travel more accessible to women.
(Read more…)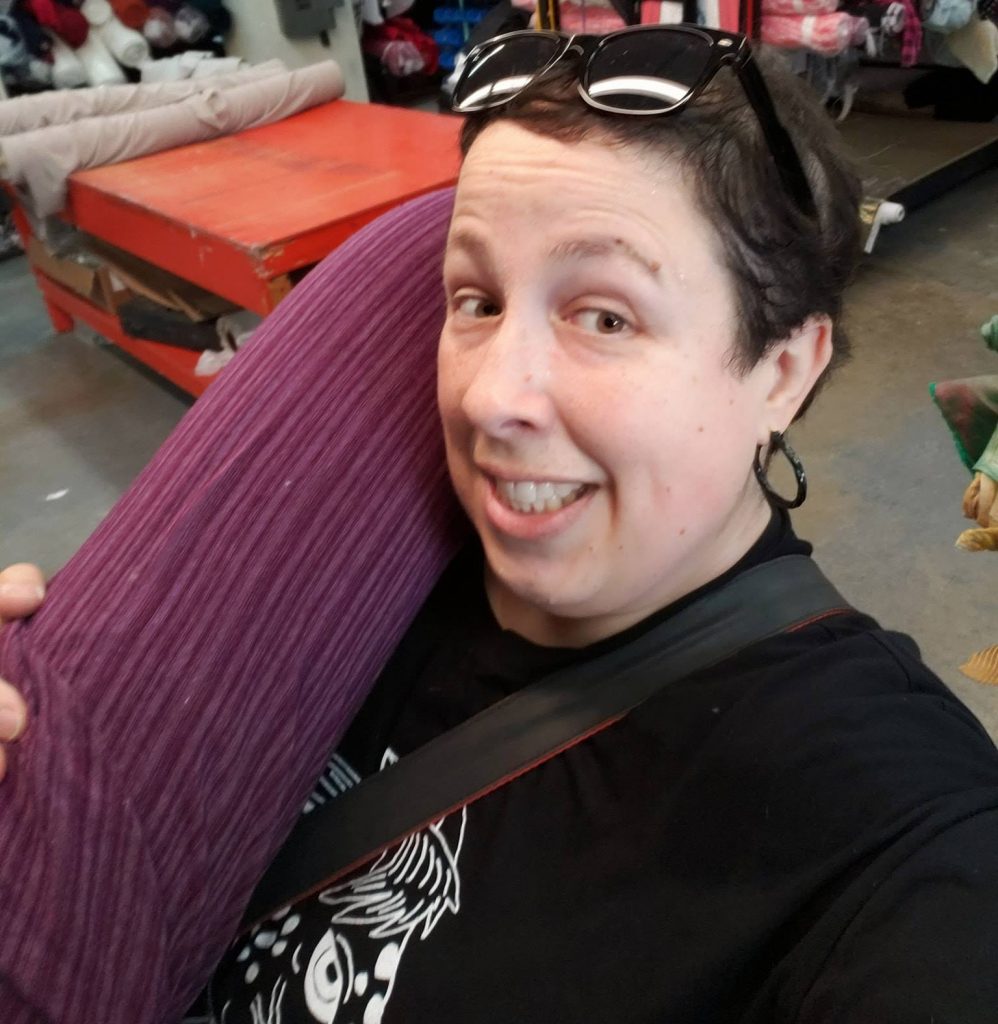 New & Improved Version!
More than ever, I love traveling with my backpack. This blog has seen me grow from an over-packing, linen-wearing backpacker to a minimalist, carry-on only traveler in a couple of years. When the blog started, I had a few US states (Louisiana, Massachusetts), Mexico, India, Salvador, and the UK under my traveler's belt. I added many other destinations since 2013, including amazing Peru and surprising Bulgaria.
I'm also about to add a few more destinations in the coming weeks: Spain, Israel & Jordan.
When the blog started, I wasn't really planning on creating many posts about destinations, since so many travel bloggers do it and do it well. But over time, I got the message from the blog's community that they wanted to know more about my experience as a fat woman in these countries… So I obliged!
To find out about some of the countries I have already visited,
check the "Destinations" post category!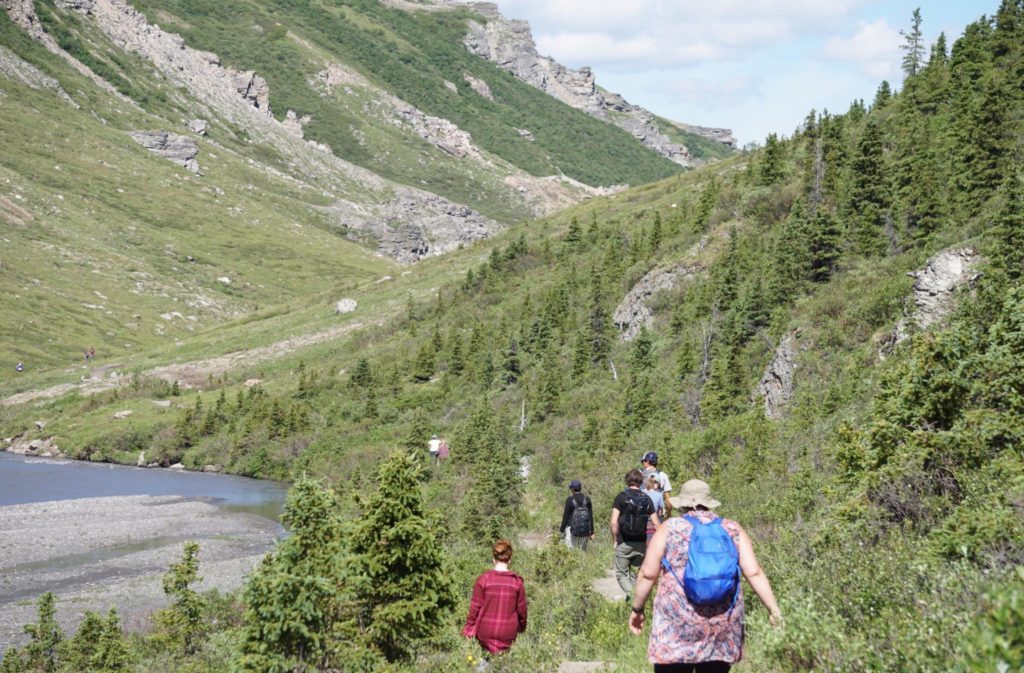 No Plan on Stopping…
Oh, yeah, and if you ever read / heard me say that I would calm down on the traveling after hitting 35, well… I was so wrong. I'm now 38 and I feel like there is nothing but good stuff to come! (I remember saying that to my Mom a while ago… Before the travel bug bit me really hard. Sorry Mom, I don't think it's a promise I think I'll be able to keep!)
Broadening My Horizons
Fat-Acceptance Activism
At the heart of my mission since 2013: the desire to empower plus-size women through plus-size travel. With the years, this brought me to spend some time learning on many different topics that emanated from this. Obviously, the struggles for fat-acceptance has taken more and more place on this platform. It happened rather naturally, since, well… I'm a fat woman. But also because this is something I run into in many different forms – especially in the form of a lack of adaptation to larger, heavier bodies – when I look for products, services, and destinations to test and write about on the blog.
Back in the days, I never expected – or even considered – activism. But in the summer of 2017, after reading an incredibly fat-phobic article from a Montreal columnist, I couldn't deny my outrage anymore. At how socially acceptable it still is to fat-shame, make fun or judge fat-people. How people do it under the cover of "good intentions", but still harm you so bad. As we are still stuck trying to legitimate our claim to respect, we are forced to trample in the same spots. And it refrains fat-acceptance from going further into a highly needed discussion. It's at least the case in current, mainstream media.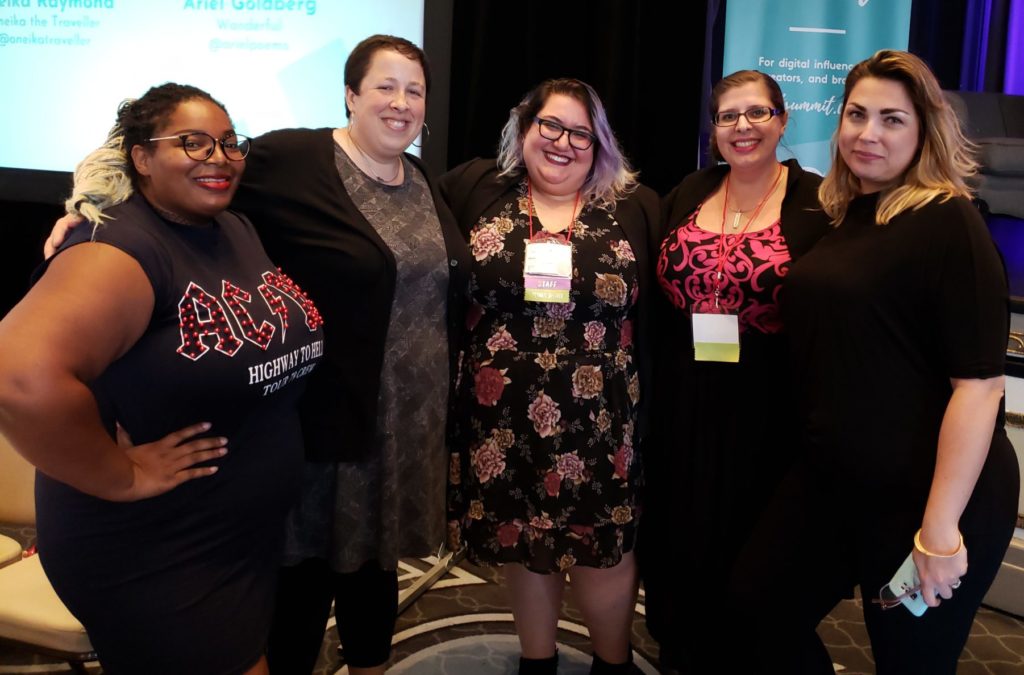 Intersectional Feminism
I also started to hear the call of intersectional feminism. (I cannot focus enough on the intersectional aspect.) Feminist issues are regularly brought to light in the news, but too often, it is a young, thin, white, able-bodied and privileged feminism. Women of color, Indigenous, fat, queer, poor, disabled, sick, older, and so many more are removed from the equation. And they should be at the very core of it.
What – and Who – the Body Positive Movement Is (Really) About…
The meaning somehow got lost when "body positive" started to be associated nearly exclusively to white, gorgeous, not really fat, perfectly proportioned women.
(Read more…)
Spreading the Word
I am excessively thankful to many fantastic people who allowed me to speak up about fat-acceptance on their platforms, whether it was in the press, online, on TV, radio or else. In the past year, I had more chances to bring up the issues that matter to plus-size women (and plus-size female travelers) to a greater public. From plus-size fashion events to travel shows. And from local to national television. From podcasts to radio shows. Even more recently, I had a chance to do public speakings on fat-phobia for 12-13 years old in a local public high school.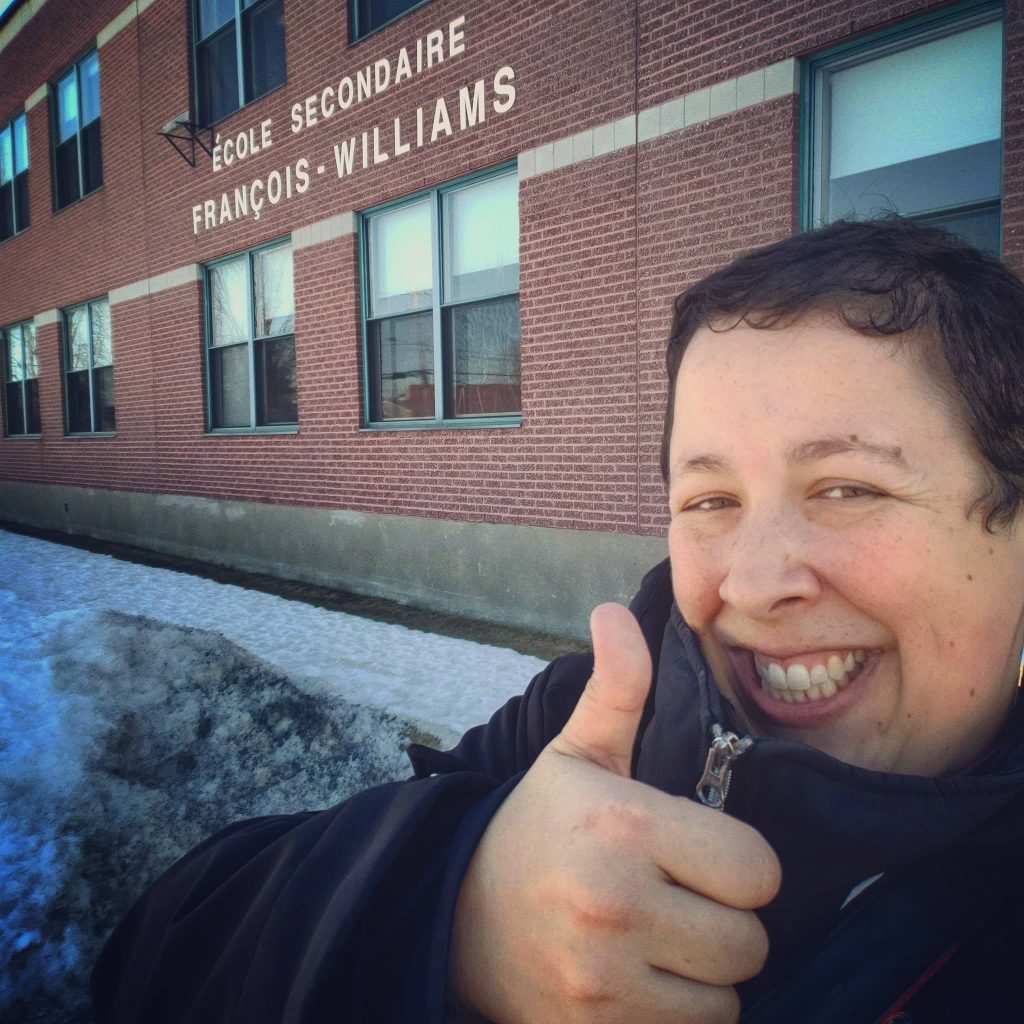 All of these public-speaking-media-interventions allowed me to realize something. I not only LOVE to do this but that I am a decent speaker too (apparently anyway!). I feel so blessed to have had the possibilities to speak to so many people out there, and I don't plan on stopping. And I am even more thankful that the public, no matter how different they were on each occasion, was always so welcoming, so warm, and so interested. Caring. And generous. Chatting with 12-13 years old girls coming to speak to me afterward. Telling me about how they now want to work hard at loving themselves just the way they are. I can't think of a higher emotional pay after speaking to teenagers!
Interested in hiring me for public speakings?
Contact me here!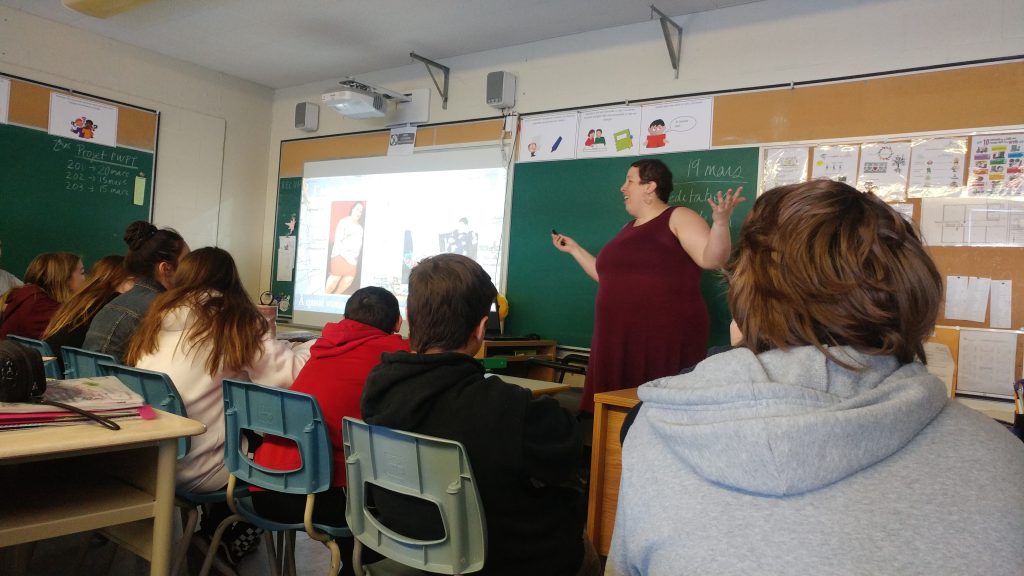 But…
All of this wouldn't have been possible without some key people in this effort. Yes, I'm looking at YOU! All the awesome comments and messages, I received from you. Many of the resources, connections, and discoveries I made since 2013 had to do with you all.
All of this  – and all of YOU – allowed The Plus-Size Backpacker to gro. And diversify. So… THANK YOU. ♥
Whether you just joined this community or you've been here since the start… I see you! And I'm listening!
I want to do a million things for you, but mostly WITH you! Group trips! Fat get-togethers of all sorts! More and more travel clothes! Write a new book!
I am at a point where I feel I am running short on time, between my day job and the blog. Gotta find a way to make more out of my time… or to survive on fewer hours of sleep! (I'm opened to – realistic – suggestions, by the way…)
But rest assured: there is no way I'm pulling the plug on this blog!
To 6 more years!