Remember my 2 posts from 2014 about attempting to leave for a trip and packing strictly carry-on luggage? (You may want to go back to read The "Strictly Carry-On" Challenge… The Facts and The "Strictly Carry-On" Challenge… The Numbers.)
I have been wanting to come back on this topic for a while now… Believe it or not, I have succeeded at this, not once, but TWICE in the past year!
Where I went
I spent 2½ weeks in Poland in April 2015 and 8 days in New Mexico & Arizona in November 2015 and I packed and traveled for both trips with just a carry-on luggage.  In both cases, I got stuck with colder weather than expected, yet I was able to manage by layering clothes and drinking a bit more coffee, hot chocolate and the occasional hot mulled wine!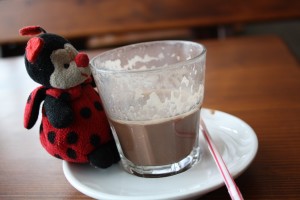 The airlines I have traveled with for these trips were Air Canada, Lufthansa and American Airlines.  Luggage-wise, these 3 companies offer an average carry-on allocation and are pretty much within the "standard" (technically, there is no standards for luggage size) of the industry.
Luggage used
I used different bags for each trip.  For Poland, I used my Eagle Creek Gear Hauler backpack (48 liters) and I used a TravelPro Maxlite 2 – 20″ Expandable Spinner (40 liters) for the US Southwest. In both cases, I enforced "toss packing" to free some space amd be able to come back with a lighter load and/or do some shopping while away.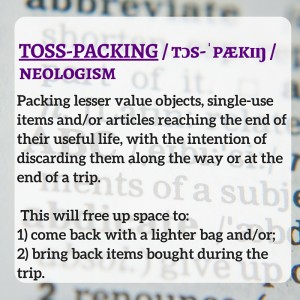 My best tips & Toss-Packing 101
Most of my tips – including a section on toss-packing – can be found in my e-book, "The Ultimate Guide to Plus-Size Backpacking" (or in French "Le Manuel des routards taille plus") available worldwide on Amazon since February 2, 2016. Also in the Ultimate Guide: packing lists to help you achieve complete freedom when it comes to luggage. ("Freedom" as in "never have to wait again for your stuff at the airport carousel").  Numerous hacks to help you get the best out of your luggage and packing are also in this guide. (If you want to read what others have to say about it, you may visit my "Press" page…)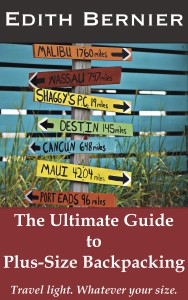 Why am I so dedicated to packing small and limit myself to what I can bring with me? Because most areas visited to this day have no resources when it comes to plus-size clothing.  Blame it on my Traveler's What If Syndrome if you want, but the last thing I want to happen while I'm away is to be stuck without a change of clothes and/or wasting my time looking for ways to replace my lost luggage when I can do much more interesting things to do!  No way I will spend hundreds of dollars on a ticket to be left stranded without clothes on the other side of the world! Actually, it's not really a money issue… When something isn't available somewhere (in this case, plus-size clothes), no amount of money will make it magically available to you…!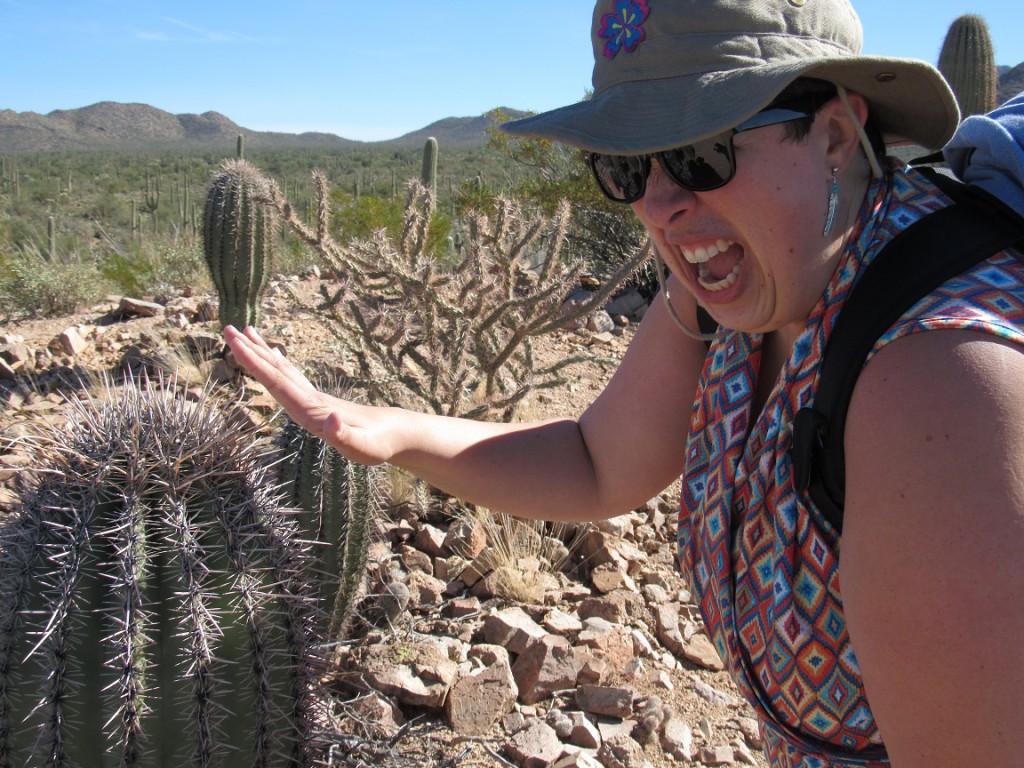 Verdict
With the right clothes and luggage, and some dedication, you will find a way to pack what you need for 2-3 weeks. You will have to consider doing laundry on the way, though.  (Most hostels have washing machines that you can use for a few bucks… Leave the dirty work to the washer!)
Another great possibility is the Scrubba Wash Bag, which I have heard of about 1 year ago.  A great hand-washing gadget for those times where you don't have access to a washing machine.  I plan on writing again on that topic. Until then, here's a video that will show you some of its potential!  I have recently ordered it online so you will definitely hear about this soon on the blog…