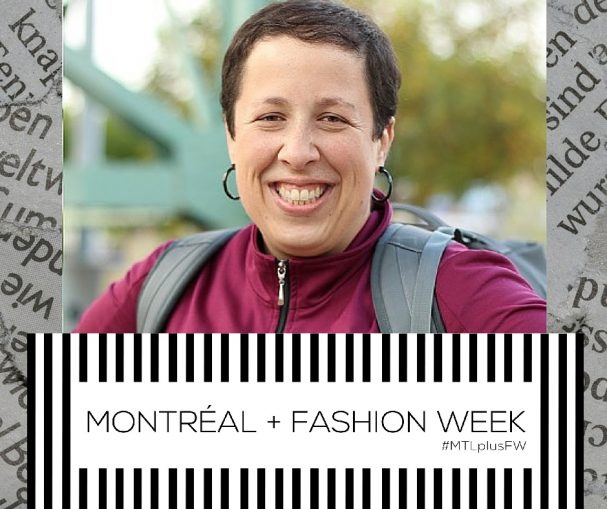 Download PDF version HERE
Presentation at the Montreal + Fashion Week


« PACK SMALL – THINK BIG! »


How plus-size travel can empower you in your everyday life
---
Montreal, May 10, 2016 – Author, blogger and plus-size backpacker Edith Bernier will debut Pack Small – Think Big! at 11:30 am on Sunday, May 22 at the Crowley Arts Center (5325 Crowley Ave.), a featured presentation of the Montreal + Fashion Week.  (The French version, Petit bagage – grands changements, will take place on Saturday, May 21 at 11:30 am at the same location.)
Come and meet Canada's favorite plus-size traveler and let her convince you that backpacking, even just a few weeks a year, can help you develop skills and abilities that could change your daily routine… forever!  With her extensive backpacking experience, she is the best person to demonstrate how plus-size travel can empower you in your everyday life, especially now that she is planning to visit Peru, the 15th country in seven years.  (For more information & tickets: https://montrealplusfashionweek.com/horaire-billets-schedule-tickets/)
Edith Bernier will also be present at the Sale Expo of the Montreal + Fashion Week (May 21-22, 10 am to 5 pm, also at the Crowley Arts Center) to discuss her travels, her blog (www.psbackpacker.com) and The Ultimate Guide to Plus-Size Backpacking, her e-book launched last February, now available worldwide in the Kindle Store of the Internet-based retailer Amazon.
The Montreal + Fashion Week will regroup numerous plus-size public personalities including models Joby Bach and Rosie Mercado, Sarah Taylor (reigning Miss Plus Canada & blogger) and Joëlle Vaillancourt (model for Véronique Cloutier's Courbes collection.)
Edith Bernier is available for questions and interviews (see complete contact info in « SOURCE »).
The Montreal + Fashion Week aims to raise self-esteem of the plus-size woman (often flayed by the fashion industry) by offering various options where style and beauty meet body diversity.  The goal is to create an event where women can recognize themselves on stage and realize their potential, makes them want to dare a different look or a style, in an atmosphere without judgement. The event, founded by Emily Roy, the fashion blogger behind "Entre Montréal et New York", is the first edition.

---
SOURCE: 
Edith Bernier
Public Speaker, Author of The Ultimate Guide to Plus-Size Backpacking &
Blogger-Editor for the The PS Backpacker blog
Email: edith(a)psbackpacker.com
---