---
The Plus-Size Backpacker's Mission
To find and share alternatives and solutions
to the challenges plus-size travelers may face,
through product reviews, fat acceptance and body positivity, and occasional activism.
---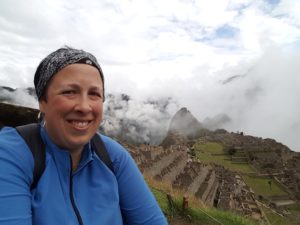 Edith Bernier's Bio
Born and raised in the Bas-du-Fleuve (Lower St. Lawrence River) area of the province of Quebec, in Eastern Canada, I started dreaming of the Maya and Inca lands at the tender age of 6 after watching the cartoon The Mysterious Cities of Gold (the adventures of kids and sailors who crossed the Atlantic in the 16th century, in search of a mythical gold-covered city in the heart of Latin America).
After a college (CEGEP) degree in Literature & Cinema (2000), I completed a Bachelor degree (B.A.) in Journalism (History minor – 2003) at the Université du Québec à Montréal (UQAM).
I created the blog The Plus-Size Backpacker in April 2013, after struggling to find equipment adapted to my body size as I was preparing a trip to India.
In 2015, I started writing The Ultimate Guide to Plus-Size Backpacking (in French: Le Manuel des routards taille plus), which was released as an e-book at the beginning of 2016.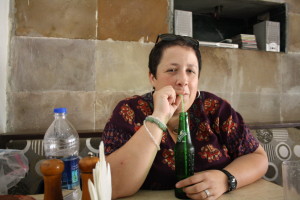 Also in 2016, I was a guest speaker at the first Montreal + Fashion Week and was chosen to be a spokesperson for the #NousPouvonsÊtre campaign by plus-size activewear retailer Sportive Plus, a campaign meant as a reminder that plus-size women can be and do whatever they desire.
I also contributed to the book Big Fit Girl (by Canadian trainer & author Louise Green – published in March 2017), which includes my testimony on how hiking can contribute to unleash plus-size women's inner athletes.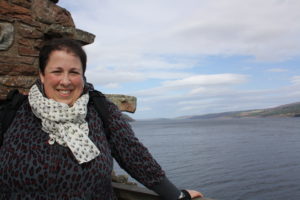 >> For a complete list of my publications, CLICK HERE. 

<<
In 2017, I wrote posts for the Belles et rondes blog and for Économies et cie as a travel contributor.
Fascinated by cultural immersion, new acquaintances and extreme landscapes, I have visited the following countries (more than 2/3 solo):
Canada (Quebec, Prince Edward Island)
USA (Louisiana,

Massachusetts, 

New Mexico, Arizona, California & Alaska)

Cuba
El Salvador
Spain
Israel
Mexico (Yucatan)
Guatemala
England
Scotland
Ireland
Northern Ireland
India
Palestine (West Bank)
Hungary
Austria
Czech Republic
Poland
Jordan
Peru
Bulgaria
Some of my upcoming destinations are Senegal, Morocco, Nepal, the Tibet Autonomous Region, Bolivia, Chile, Central & Southeast Asia, Kenya, Uganda… pretty much everywhere, after all.
---