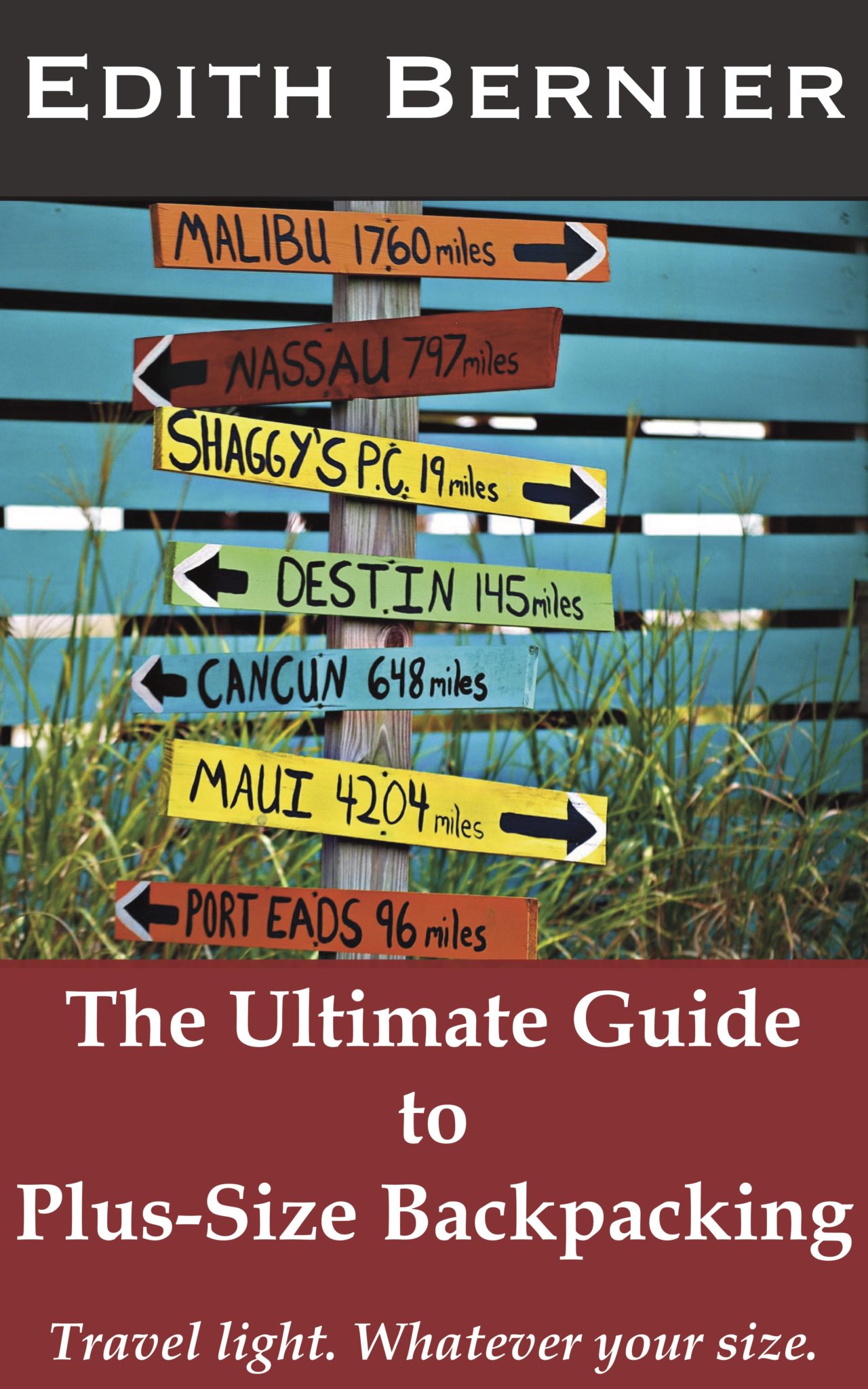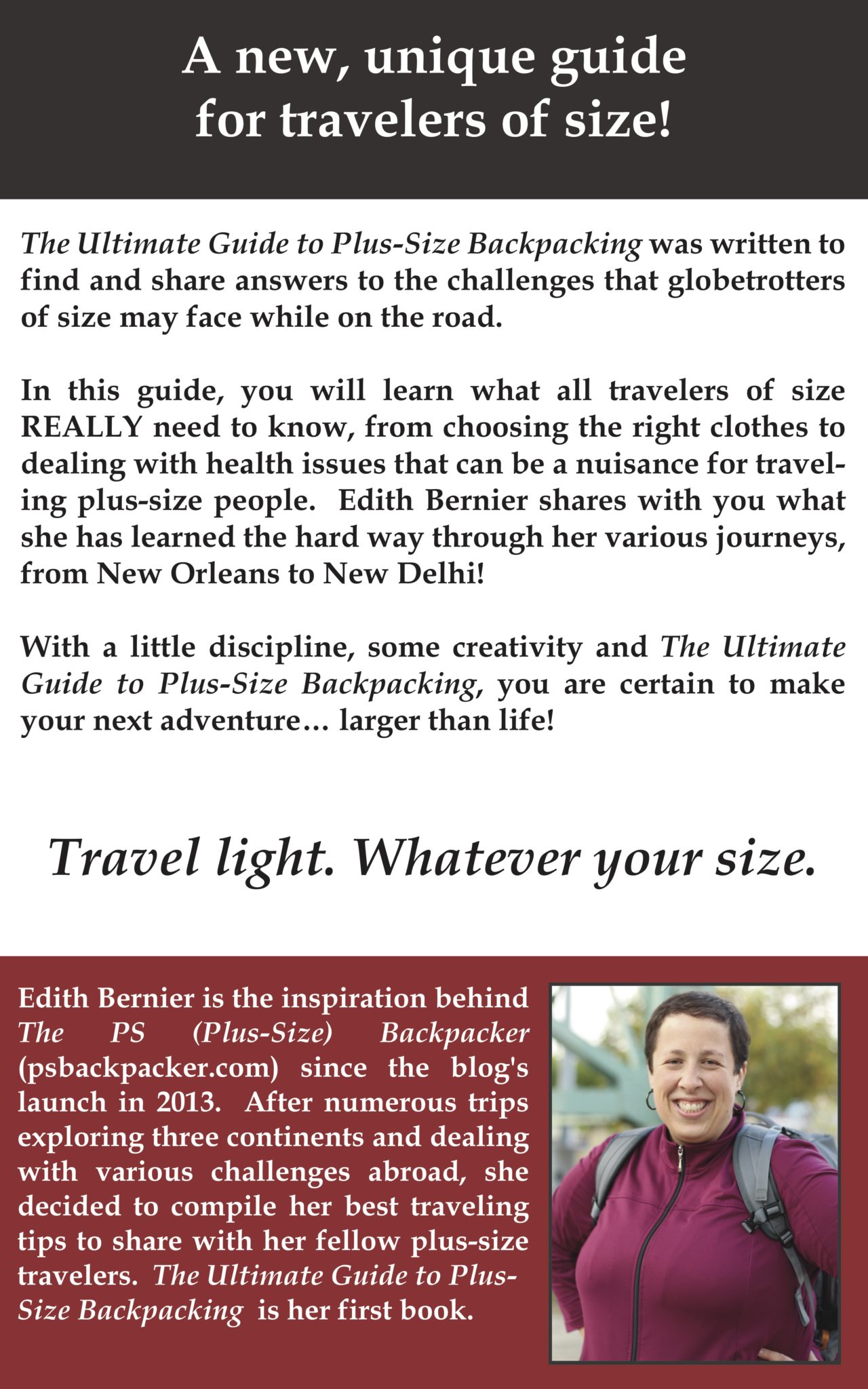 Excerpt:
As I was planning a three-month trip to India (I was granted a special, long-term leave from work in 2012), my good friend G. told me she had traveled to Southeast Asia with just a carry-on, to which I answered that "carry-on luggage aren't proportional to the traveler's size… and my underwear are probably the size of your tank tops."  We had a good laugh, but that is the awful truth we have to deal with as travelers of size. […]
That's when I realized how hard it is to find travel clothing and gear in my size.  At first glance, it felt as if traveling light wasn't meant for larger bodies…  I came to feel as if plus-size people didn't think it was an option for them to travel with the bare minimum… or that it wasn't an affordable choice, considering how prohibitive the price of plus-size clothing and gear can be.
It is in that spirit that I created The PS (Plus-Size) Backpacker blog in 2013.  I had one goal: providing cost-effective solutions to the challenges faced by travelers and backpackers with fuller figures who refuse to let their body size jeopardize their chance to discover foreign lands.
Written in a plus-size, unisex perspective, this guide would not be complete without basic backpacking tips.  These hacks are even more useful for chubby travelers as some of the vital items we pack, like clothes, are not only bigger in size and heavier, but can also be quite hard to find or replace while abroad.
Seven years after my first take-off, it is now easier than ever to grab my things and get away as I learned to pack more efficiently.  But it still remains challenging to be a backpacker that also happens to be… "larger than life" !
I regroup here what I learned through my own hit-and-miss process so that you can streamline your own process and optimize your plus-size backpacking experience.
Not everyone WANTS to limit their luggage to a carry-on item.  But everyone CAN.
Travel light.  Whatever your size.