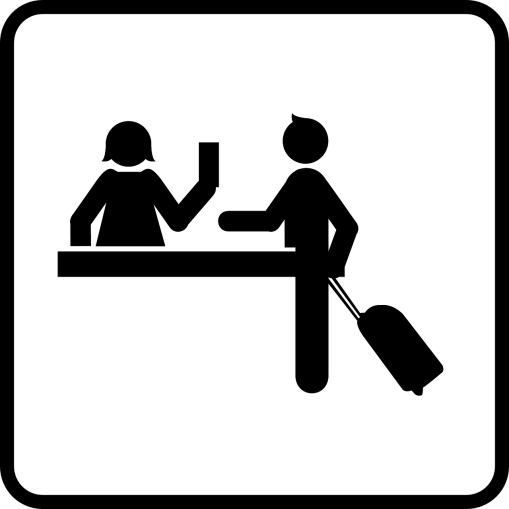 Backpack Vs. Suitcase? For some pack-light-go-far-spend-less travelers, being a backpacker requires to solemnly swear that you will be faithful to one and only form of luggage: the backpack.
For a while, I was sharing that view.  But then I decided to explore the possibilities of packing small, but this time in a suitcase.  Both forms of luggage have their pros and cons (which I will explore in this post) and before deciding if I was siding with "team backpack" or "team whatever you like as a luggage", I had to give a shot at both methods!

In order to be fully honest, I have to admit that I am a former over-packer. (Ah, the good old "What If Syndrome"…!) Being the intense, passionate and a bit excessive person that I am (hey, at least I know it!), I went from one end of the luggage spectrum to the other! As a proper intense luggage woman, I tend to "rehearse" packing. I guess it's the "insecurities" of my former over-packing life that remains… That combined with a bit of being my mother's daughter and the need to be ultra-efficient because, well, you know.. the whole plus-size clothes ordeal!
8 good reasons to switch to carry-on
In case you aren't sold to the "strictly carry-on" policy, know that is awesome for a million reasons:
saving on checked luggage fees;
eliminating the chances of lost luggage;
lowering significantly the overall time spent in an airport (whether you are eager to go explore a new city or get back home!);
having access to all your belongings during extended layovers (allowing you to change clothes, freshen up, etc.);
increasing your "mobility" once at your destination because you don't have too much luggage;
removing all risks of having your luggage search without your consent (by security or dubious baggage handlers)
reducing the chances of something breaking in your luggage
… aren't you convinced already???
One of my "travel priority", as a plus-size person, is to pack as much as possible in a given luggage that will be authorized on board of airplanes as a carry-on luggage, based on its dimension. (There are way fewer restrictions when it comes to ground or maritime transportation.)   I have mentioned it before, when you come to clothes, things can be especially tricky for plus-size backpackers.  Our toothbrush, shoes and toiletries are pretty much the same sizes as "standard" size people.  But our clothes can be much bigger…  yet the carry-on allowance remains the same, whether you are a 5 ft tall, 100 lbs person or a 300 lbs 6 footer.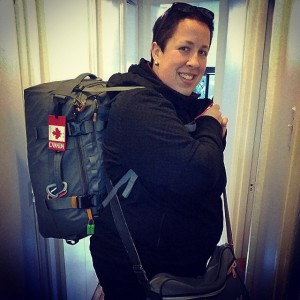 In the following table, I tried to break down the most crucial pros and cons for each luggage option, which might help you decide what option is the best for you, based on your travel needs and habits.
Note: the opinions shared are in regards to carry-on friendly suitcase or backpack and don't necessarily cover the checked luggage sized backpack or suitcases. #JustToBeClear
Backpack Vs. Suitcase (in a nutshell)
CARRY-ON FRIENDLY SUITCASE

CARRY-ON FRIENDLY BACKPACK

PROS:

Doesn't have to be carried on your back or by hand (less tiring)
Allows carrying a small backpack/purse
Better protection for the content
Easier to organize and better access to content (requires less discipline!)

PROS:

Compression straps can help squeeze the content (diminishes size if not full/allows more content)
Practical on rough terrains or in case of rain/snow/ mud on the ground
Allows maximum volume for size
Very packing efficient when using packing cubes

CONS:

Not practical on rough/wet terrains
Same size, whether full or not
Lost volume as the wheels & handles counts in the dimension of the luggage
Potential of lost space when you use packing cubes (these cubes don't fill the nooks/crannies/corners and you need to fill them with other items or risk losing space)

CONS:

Content is less protected
Has to be carried by hand/on the back (can be tiring)
Doesn't allow wearing a small daypack (not everyone can comfortably wear one "on the front")
Content not as accessible and can become messy and disorganized quickly (requires more discipline)
So… Backpack Vs. Suitcase? It's about what YOU need
Final verdict? Honestly, I don't think that one option is better or worse.  Personally, it's the nature of the upcoming trip that will help me decide.  Due to the "lost" space in a suitcase (because of the wheels and handles), I will tend to use this kind of luggage for a shorter getaway (1 week or less) and keep my backpack for longer journeys.
Your needs may change over time…
So does your luggage type. And the type of traveling you do!
The best option may also change, depending not only on the length, but also based on the actual nature of the trip you plan.   You might be better off with a backpack in developing countries, or if you travel in the winter or during the rainy season of your destination.  Have you ever tried to roll a suitcase sand or grass? It is definitely not ideal!  By revisiting the pros and cons list while keeping your next destination(s) in mind, you will make sure that your luggage adapts well to your next adventure.  And please… don't be afraid to challenge yourself and experiment! That's how I became the blogger and plus-size backpacker I am today!