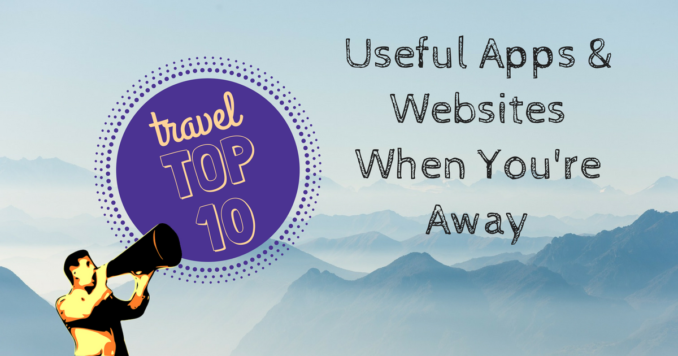 In an abundance of choice, it can be hard to figure out the most useful travel apps (and websites). In this brand new top 10, I share with you my favorite picks. I personally tested some of these apps in more than 10 different countries, including my most recent adventure in Bulgaria… (The joys of the Cyrillic alphabet…!)
---
10) Alltrails (app)
With 50,000 trails documented, you have a good chance to find the perfect hike! You can customize your search based on the length of the trail, the difficulty level, etc.
---
9) Kindle (app)
To have all your travel guides AND other books in the palm of your hands, without having to carry bulky and heavy hard copies! The Kindle app also works for PDF files.
---
8) Lonely Planet City Guides (app)
Under the different tabs (See, Eat, Sleep, Shop, Drink & Play), you are almost sure to find something that will keep you entertained for a while!
---

7) Your Financial Institution's Internet Banking (app / website)
Not only to pay your bills at home (because bills don't take vacations)!  Your internet banking app can help monitor your credit card and keep an eye on your travel budget, it can prove useful to manage your travel finances and avoid bad surprises! Beware not to use on public/free wi-fi, to avoid the risk of being hacked…
---
6) ATM Locator (app / website) 
Because, you know… money!
---
5) Cloud / File hosting (app)
To backup your travel pictures! I personally use Microsoft OneDrive and I have set it up so it automatically backs up all my pictures when on Wi-Fi and charging, which means nearly every day. That way, you can't lose that much.
---
4) Free Wi-Fi Locator (app / website)
Though most cafes, restaurants and ho(s)tels offer free wireless Internet nowadays, it's always useful. Just beware of what you do when you browse on these networks since they are sometimes easily vulnerable to hacking.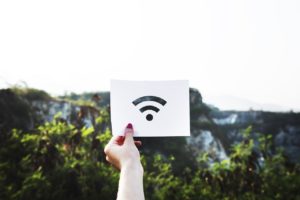 ---
3) Texting / Internet Calling (app)
To text your better half, call your parents or video chat with your pet… (You would be surprised how many people – and pets! – take part in video chats!) WhatsApp and Skype have great calling (including video calling) and texting/messaging capacities. You can also call landlines, for a minor fee, ideal if your mom is not fully high-tech like mine. (She's getting more and more techno with every new trip I take, though… #LoveYouMom)
---
2) Google Suite (apps / websites)
Google Docs & Google Drive to keep your notes and documents close and easily accessible. The now famous Google Maps (mostly the AMAZING offline maps) to avoid getting lost. The Calendar to remember birthdays, pay your rent and bills, etc.)
---
1) Google Translate (app / website)
I know, it's technically part of Google Suite, but I feel it's worth being an item on this list on its own! How do you exchange a few words in Japanese with the girl sitting next to you in a Peruvian restaurant? What is written in that Cyrillic menu? How do you say "receipt" in Czech? How do you get out of a locked train in Poland? (Those all happened to me FOR REAL!)
The instant translation (through the camera) still needs a little tweaking… But it helped me in countless ways and occasions! Tip: download the "language pack" for a specific language beforehand. That way, you can use it even while offline.