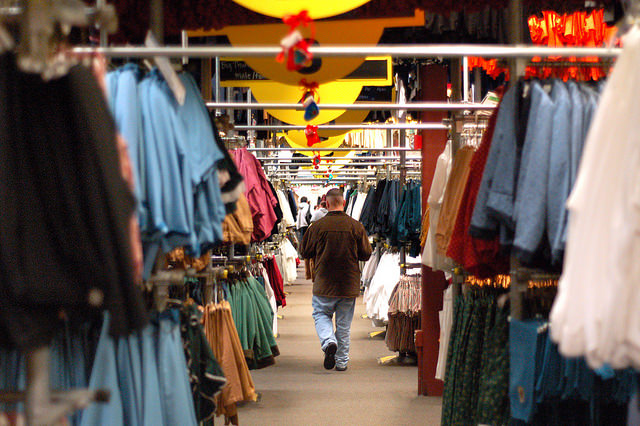 I recently decided to have a look at Montreal and its "plus-size friendliness"…
After exploring a few aspects in a previous post, I continue with a post mostly dedicated to Montreal's clothing and fashion world…   (I am sorry in advance to all the fashionistas I might offend by my complete lack of fashion knowledge!) #YouWereWarned Feel free to add your favorite plus-size resources at the bottom in the comments!
Because even us backpackers need a break from our very casual outfits… at least,  sometimes, haha!
Plus-Size Events & Blogosphere
Montreal will see its very first fashion week dedicated to plus-size clothing in a bit less than 3 months (on the long weekend of May 20-22, 2016); you can find read the most recent updates on the Montreal + Fashion Week on their website: montrealplusfashionweek.com
If you think you have what it takes to strut your stuff on a runway, Emily Roy and its team are holding casting calls in numerous cities to pick models for the May event: all details on Montreal + Fashion Week's Facebook Events Listing.

The city also its very own plus-size fashion ladies, among which you will find Cynthia Ramsay Noel (
Plus-Size Clothing
Many chains have set up shops around town and are catering (not necessarily exclusively) to plus-size people.  Addition Elle, Penningtons and Reitmans have been major Canadian players in the plus-size clothing industry for 20 years or so.
Sportive Plus, a Canadian chain based outside Montreal, is specialized in 14+ activewear for women. (I wrote about them before, in 2013; it's also the store where I held the e-book launch for The Ultimate Guide to Plus-Size Backpacking, earlier this year.)
More recently, some American chains have made their plus-size collections available in store…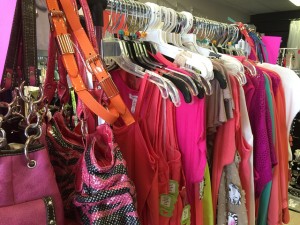 Forever 21 has finally brought their plus-size clothes in store in Montreal… but you have to make it all the way up to the 3rd floor to browse and choose the clothes, then all the way down to the basement for the changing rooms. They do have changing rooms on the 3rd floor, but they're "condemned". (As if hiding their plus-size customers and clothing on the top level of the store, away from the "standard" crowd wasn't a big enough lack of respect towards their plus-size customers!)
Old Navy offers up to size 18 / XXL in stores, and the rest of their plus-size collection is available online.
Winners & Marshall's (off-price department stores) also have (limited) plus-size choices, but you need to have plenty of time ahead of you to go through the racks… Some days, you will find amazing deals on great brands. Some days, you won't find squat. That's the magic of that kind of store!   (Note: don't forget to explore the larger sizes in the "regular" section, there is some potential there too!
Montreal designers & boutiques like les Poupounes Deluxe, Catapulp, Oppen's Montreal, Taille Plus, Ritsi Plus, Sonia Lévesque Design & Kaliyana also have very nice, fashionable clothes (in case you get tired of that good old backpacker outfit).  Men also have a few big & tall options in the city, among which Grover M H & Sons and Maximus Homme.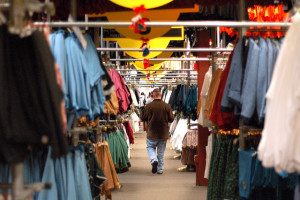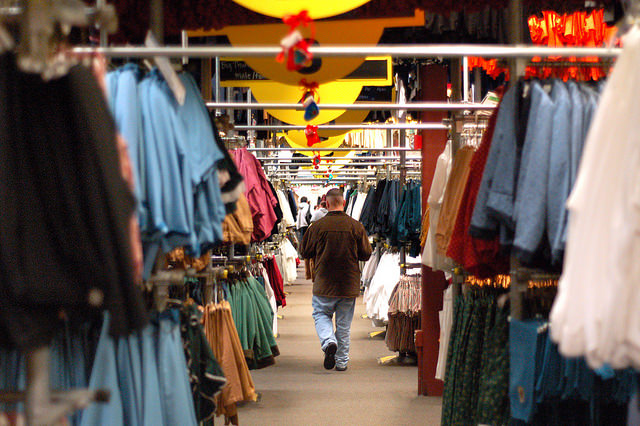 Conclusion
In retrospect, I think it's safe to say that Montreal's potential has increased a lot over the past decade or so.  When I arrived in 2000, there were only 2-3 stores where I could find affordable clothes… (At least, I couldn't spend all my money on clothes…)  The city is still blooming in terms of acceptance and possibilities, but Montrealers' general openness and desire to innovate combined with our southern neighbors influence brings me much hope that my "adoption" city could become a plus-size port of call in North America.