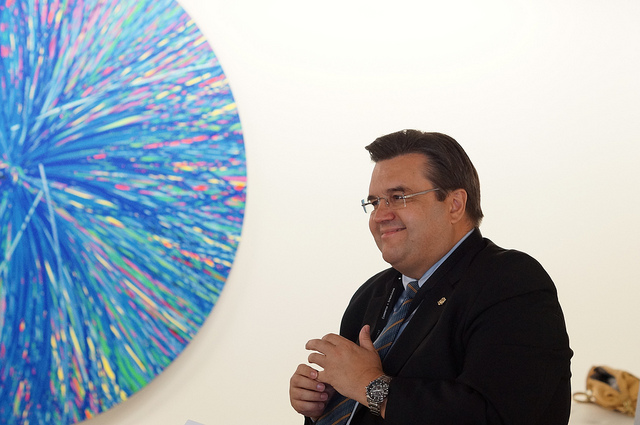 Denis Coderre is the mayor of Montreal since 2013
Photo Credit : Ville de Montréal / flickr creative commons
---
I have been living in Montreal for over 15 years now. Since my arrival in 2000, a lot changed on the plus-size front, from the people's tolerance to the availability of plus-size clothing…
But is Montreal a friendly city, to its plus-size inhabitants and tourists…?
Weather & Geography
Montreal is an easy city to visit. With metro stations and buses all across the main part of the Montreal Island, everything is quite accessible.
There is a bicycle sharing system, named BIXI, but their website specifies that the maximum weight for their bikes is 265 lbs (120 kg), so many of us bust that number.
If you are more the type to wander on your own 2 feet, for the most part, the downtown area is quite flat, with a few minor hills here and there, but nothing to really worry about if you're a little bit used to walking around. Lots of benches, terraces and green spaces for a rest, a picnic, a suntan break or a drink… a must, especially in the middle of July heat waves!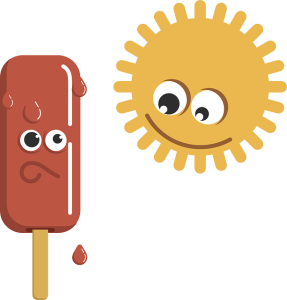 In the heart of the summer though, Montreal can be very hot and sticky. May-early June and end of August-September are great months to drop by if you don't like heat and humidity.  You can always escape the heat in on of the few urban beaches (Jean-Doré Beach, Clock Tower Beach, etc.), easily accessible with the Société de transport de Montréal (STM) public transportation network.  If you love heat, you will be pleased with all the outdoor festivals (Francofolies, Jazz Festival, Présence Autochtone, Nuits d'Afrique, International Reggae Festival, …).  Otherwise… BYOF (Bring Your Own Fan)!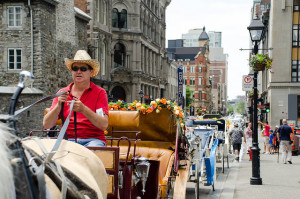 Montreal's winter can be quite harsh, especially due to… humidity.  The close presence of the St. Lawrence River adds to the beauty of the city landscape, but also to the harshness of its cold season.
Plus-Size Travel & Outdoor Gear
If you have been following this blog for a while, you already know about Jet Setter, on Laurier Street West, which has an extensive choice of luggage and travel gadgets. (See my older post about this store HERE.) Though they are not specialized in plus-size or plus-size friendly equipment, they do offer a reasonable amount of gear that can accommodate fuller silhouettes.
There are other stores, like La Cordée or Mountain Equipment Coop (MEC). Sadly, neither of them has plus-size clothing in stores. Some of their products may do the job, but sadly, none of these stores has so far invested in offering clothing or staff specialized in catering to the needs of plus-size people. (Note: When I recently expressed interest in plus-size clothing on MEC's Facebook page, I received a ready-made answer, not responding to my question, and calling my reaction a "frustration".)

Plus-Size Acceptance
Plus-size acceptance is slowly growing in the Montreal area, but it hasn't reached the level it has reached in the USA, our southern neighbors. You will still get the occasional look, reaction or comment, on the streets or in public transportation for example. Nothing we haven't experienced before, sadly…! But I can safely say that Montreal isn't the worst, nor the best place, to be chubby…
True Story:
I once got screamed at by a woman who was leaning on my legs and sitting on the floor of the metro (subway) because "I" was disturbing her resting on me and I was too big for her taste! (Yep, "I" was the problem!)
Yes, the always apologetic Canadians may have a flaw and not be fully tolerant of their fellow plus-size citizens. The US definitely leads the way on that matter. (I never felt my body size or my eating habits come under scrutiny when I was visiting the States…)
But who knows… Montrealers are known for being open to difference.  On the same island, a vibrant gay life, an array of cultural communities and religions and two official languages share the public space in relative harmony.  Maybe the 2013 election of a plus-size mayor will help the cause of plus-size people in Montreal?