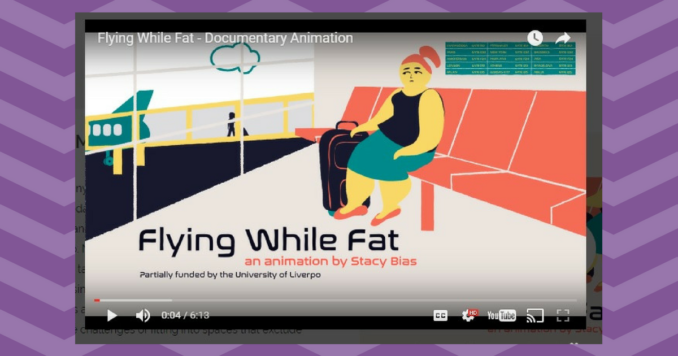 Back in 2014, as this blog was celebrating its 1st anniversary, Stacy Bias was part of the few people who were looking into plus-size travel – flying, to be more precise – in depth.  I followed her efforts when she started conducting the interviews with plus-size travelers on the topic of "flying while fat".
It's been years and I often wondered what happened to his awesome project…  So I was glad to see the results come out in the form of this short animation film, which came out early December…
It's heartbreaking to hear the horrible experiences some people lived and to find out how rude fellow passengers can be.
---
Personally, my worst experiences were not caused by other passengers, but by… airline staff! I previously shared a bad experience in this previous post. But I had to deal with airline's staff lack of finesse when this happened to me, in April 2014…
After flying Montreal-London without needing a belt extension, I was caught by surprise when I needed one for my London-Budapest flight. And I was sitting in an exit row, darn it ! While I was forced to change seat because of that policy (that never appears anywhere), a middle-aged man, who needed walking apparatus with blinking lights on both legs, asked if he needed to change place because of his handicap. He was never bothered.
Who would you want to be in the exit row in case of an emergency landing: a man who declares openly he has limited mobility, or a fat girl that goes to the gym 3 times a week and lifts ?
So it's important to educate the public about tolerance. Because complete acceptance is still far ahead. I think that airlines could spend some time educating their staff on dealing with plus-size passengers. They should be more prepared to deal with the issues that may arise when plus-size passengers travel. It's a reality that is not about to disappear. Airlines don't seem to be on a path where they will give passengers more inches of seating for their bucks. So it's their job to be ready to handle the consequences of their policies.
When airlines staff are unaware or indifferent, it is just as bad as if they were intolerant.  If someone treated their significant other, a parent or a close friend the way some of us are treated, how would they feel?
---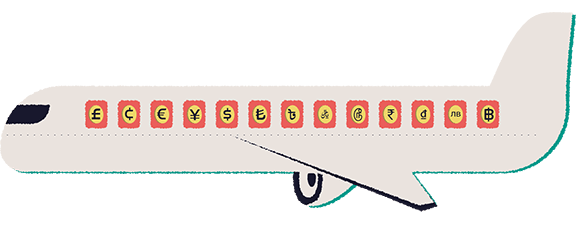 Flying While Fat – An animation by Stacy Bias
www.flyingwhilefat.com
Partially funded by the University of Liverpool
In collaboration with Dr Bethan Evans, PhD
Join the FB group: Flying While Fat