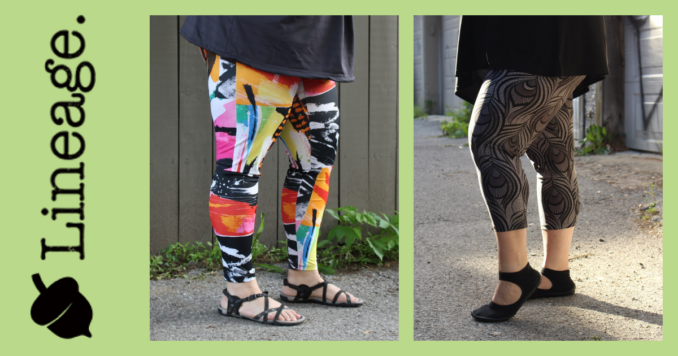 In one of my regular Google search on plus-size activewear, I read about Lineagewear leggings. The first thing I was attracted to? Their ABSOLUTELY FABULOUS range of prints and colors.
It's already established that leggings are a plus-size luggage essential. The biggest challenge is to find the right ones, the Holy Grail of leggings…
---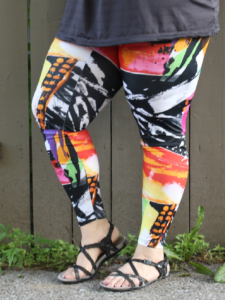 Lineagewear: An Introduction
Lineagewear was founded by Katie Pippin, a former Broadway costume designer. The woman knows what she's doing since she's "fully versed in what it takes to make a stretch garment withstand the rigors of a sweaty performer abusing it on stage for eight shows a week". (Source: About us section on the company's website) Well, it seems we are off to a good start!
The company's clothes are produced ethically, are environmentally sustainable and made in New York City.
Also, they don't do actual "seasons". Instead, they release their new findings whenever they are ready and stand against fast fashion. Fabulous stuff, all through the year! And that's not all…
The company has a very inclusive and body positive attitude:
1. They don't charge extra for plus sizes (the only extra possible – for longer VS shorter lengths, like capris VS  midfoot – applies to ALL sizes) #Yay
2. Their plus sizes models are available along with the regular models. One section to browse for all the leggings of all sizes. #YayAgain
---
Size, Length & Seams
I tried two different prints (Graffiti & Grey Peacock) in two different lengths (Ankle length & Capri). The length was true to "size" and fell right where it was supposed to. (For your info: I'm 5 ft 8 in. and my legs can qualify as "standard", in terms of length.)
Based on the Lineagewear size chart, I was between two sizes. So I went for a pair of each (they recommend sizing up in that situation). In my case, the smaller size (ankle fitted perfectly. Luckily, the larger size was also OK, just sagging a bit behind the knees. (I don't have particularly big OR long legs, so it's very much possible that this would not be in issue if you have thicker thighs/knees.)
In a nutshell:
Leggings # 1 = Graffiti print + Ankle length + smallest of the 2
Leggings # 2 = Grey Peacock + Capri + largest of the 2
The high-waist helps the leggings stay in place. Also, if you prefer a low-rise waist, you still have the option to fold it. (Since the fabric is rather slick, this fold might not stay put very long though. I am personally a fan of high-waisted, "wrap me like a burrito" leggings, so I am more pleased than annoyed by this situation!). I gave the Grey Peacock Capri ( largest of the 2) for a test drive on the treadmill for a good hour. Even if it's the largest of the 2 sizes I tried, I didn't feel any sliding down (or any threat of sliding down).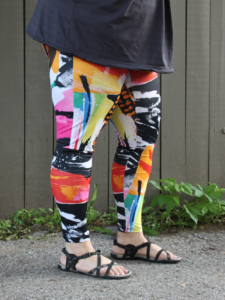 With leggings, the seams are especially important, since the fabric stretches and there is more "stress" on the seams in this type of apparel. We are dealing with good stuff since you can bend and pull and not fear a dreadful ripping sound. Also, because the fabric has a good thickness, the seams have a good "grip" on the cloth.
---
Fabric
Nothing is more annoying than cheap, see-through fabric. Especially since we have bigger bodies, we often end up really soliciting the stretch in leggings! It is quite impressive how the dark fabric of the Peacock print leggings doesn't "fade" when stretched,  a common flaw of darker leggings.
Often, polyester leggings are quite warm to wear in hot weather and I was curious to see if it would be the case with Lineagewear's and since they claim they were designed with stage performance in mind. Well, on that aspect also, the product keeps its promise. The fabric is quick to dry, doesn't retain moisture (it also wicks it away from your skin) and even in hot, humid weather, they don't feel warm.
For both leggings, the fabric is very soft and smooth to the touch. You know when you wear silky-like leggings, and you feel rather paranoid because you are afraid of pulling a thread with your nail, or even if you have a patch of rough skin on a heal? Well, that is NOT GOING TO HAPPEN with these leggings! Everything glides on the fabric. That also makes them easy to pull up, when you slip them on. Also ideal for protecting kissing thighs from the fire of chafing!
---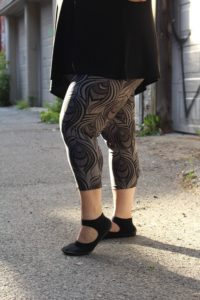 LINEAGEWEAR LEGGINGS – FAST FACTS
Price (suggested): starts at 55 USD  (73 CAD / € 50  – less for shorties)
Fabric: 80% Polyester, 20% Spandex
Color: Grey Peacock (capris) & Graffiti (ankle length)
The variety of prints/colors is huge – make sure you check their website (details at the end of this post)
Sizes available: XS to 5X
Length available: Shorties (like bike short), Capris, Ankle Length & Mid-foot
Cleaning & Care: Wash in cold water (no bleach) & Hang to dry
BEST BACKPACKING FEATURES
-Quick to dry & moisture wicking
-Very compact & lightweight
---
VERDICT
I really agree with the #BestLeggingsEver hashtag! Since they have such a funky palette of prints and colors, I could consider packing single color tops forever just to rock all their awesome styles! (OK, maybe I'm exaggerating a bit… but it speaks volumes on how exciting the product is!) Lineagewear leggings are definitely worth the extra investment. Because those are so much more than your basic leggings from the other stores! Katie & her team are truly masters of their craft and I'm truly excited to be able to share my input about such a great product!
---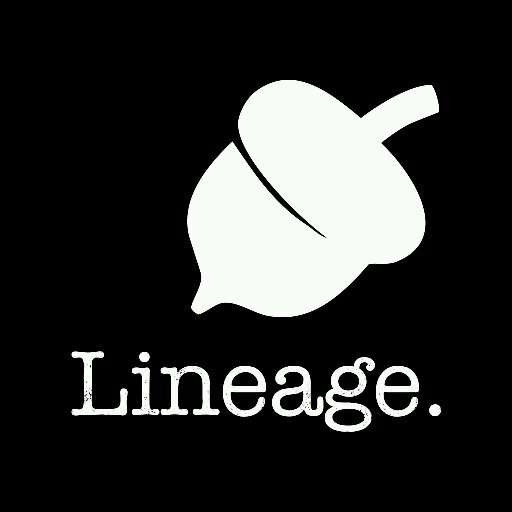 Lineagewear (based in Rutherford, NJ – USA)
http://lineagewear.com/
Facebook: www.facebook.com/lineagewear
Instagram: @lineagewear
Twitter: @lineagewear