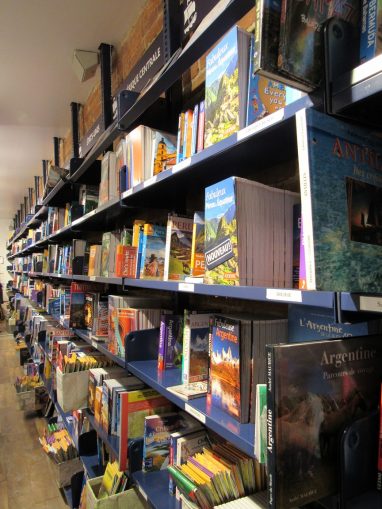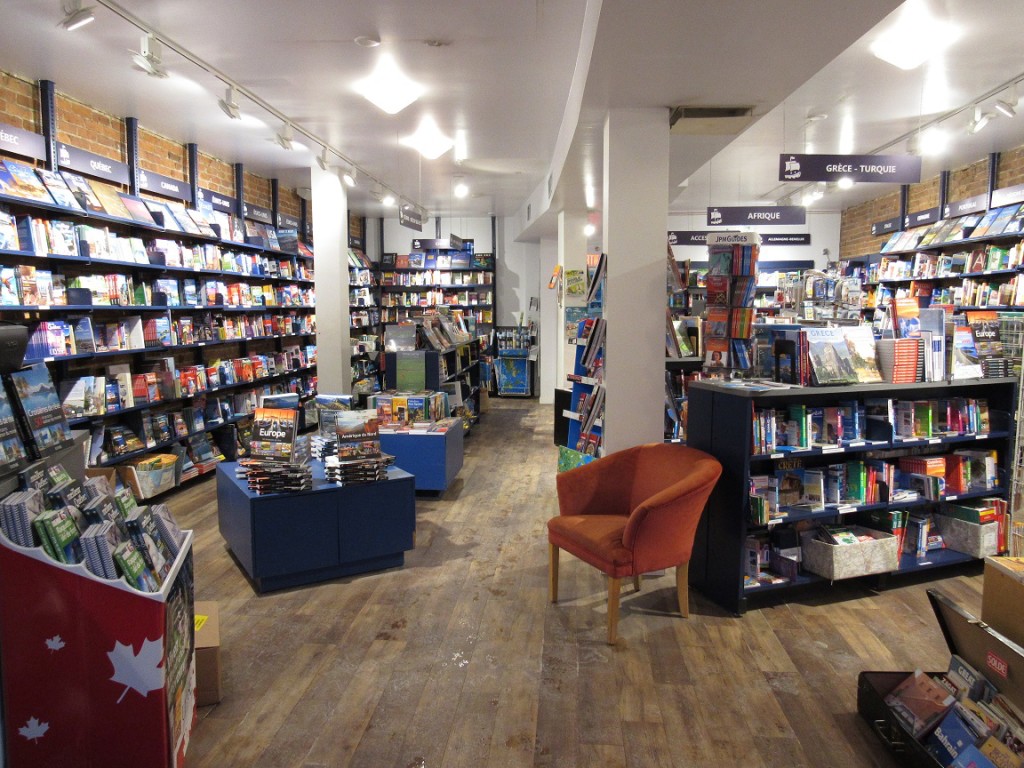 The #MyMontreal series wouldn't be complete without a visit to the Ulysses Travel Bookstores, a must-visit store of the city when it comes to travel planning.
Serving Montrealers since 1980, the bookstore is still going strong, even after 35 years.  The company was born from the desire to respond to the needs of independent travelers. In 1990, Ulysses diversified its activities by adding a publishing division and by opening an online shop in 2007.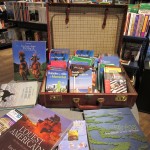 Fun fact : The first guide published by the company was for Costa Rica.
Ulysses is also one of the very few publishers that has an Hawaii travel guide in French…
The 2 locations (see details below) sells travel guides, maps, atlas, travel gadgets and even have some travel books for kids.  On top of their own brand, Ulysses (Ulysse in French), they sell all the major travel guides brands. (Lonely Planet, DK, Guide du Routard, Rough Guides, Michelin, etc.)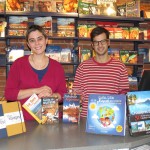 The St-Denis branch team, Camille, Louis-Joseph, Solenne and Elizabeth will greet you with a smile. All three will be happy to help you and they will be a great source for advice on finding the travel guide that will guide you on your next adventure!
---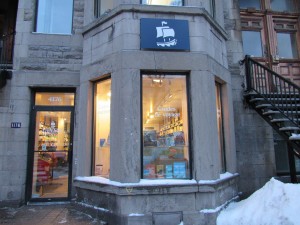 Ulysses Travel Bookstores – http://www.ulyssesguides.com/
4176, St-Denis (main) or 560, President-Kennedy (branch)
Tel.: 514-843-9447 (St-Denis) or 514-843-7222 (President-Kennedy)
Email : st-denis@ulysse.ca // pk(a)ulysse.ca 
On Facebook: Ulysses Travel Guides
On Twitter : @UlyssesGuides   
---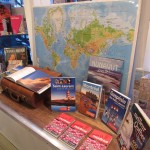 Camille & Louis-Joseph's word:
Montrealers destinations of choice for 2016 are Iceland and… Canada! (Probably because of the recent drop of the Canadian dollar value…)