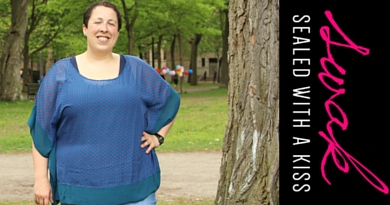 ---
** Wanna know more about SWAK Designs clothes? Check these posts! **
---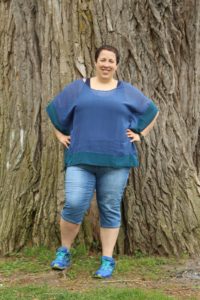 We hardly ever associate summer heat and ponchos, which are traditionally thick and warm (to be confirmed next September in Peru, haha!).  But since last spring, it seems that the light version of this garment is one of the biggest trends for 2016! The Ashlynn Chiffon Poncho is SWAK Designs' answer to this year's trend.With a more relaxed cut than a traditional button shirt, yet more stylish than the polo or t-shirt, the poncho adds a little Bohemian touch to most outfits, without making it too sporty, but allowing full comfort and ease of movement.
This poncho is ideal to wear with jeans (full length, capris or bermuda) or even a denim skirt, which makes it perfect for short getaways (because I very rarely pack jeans on longer trips).  Also great to add to your luggage if you are not too sure of the occasions or events that await you once arrived at the destination, as it can be both sporty or more dressed up, depending on what bottom and accessories you pair it with. (That's the kind of item I would pack if I was going for a long weekend or a week in Boston or New York, for example.)
It's good to know that the chiffon used for this poncho is see-through (for the Blue & Pink one at least); in the pictures, I'm wearing a navy tank top with it (on SWAK's website it's paired with a pink tank top which makes it a bit brighter). Also, because there is no stretch in the fabric, make sure you order the right size; it might fit standing up, but could end up being a little tight when you sit down, depending on your type of silhouette. For a full breezy, aerial effect, order one size up.
A poncho (Spanish pronunciation : [ˈpontʃo]; punchu in Quechua; Mapudungun pontro, blanket, woolen fabric) is an outer garment designed to keep the body warm.
Ponchos have been used by the Native American peoples of the Andes since pre-Hispanic times, from places now under the territory of Peru, and are now considered typical South American garments.
Source : Wikipedia
In the case of the Ashlynn Chiffon Poncho, the need to pack an extra tank top to wear with it is highly compensated by how small this packs.  You can literally squeeze it in your pockets, if you fold it enough time! And because it's made of polyester chiffon, this poncho falls right into the "wash'n'wear" category, as the drying time is really short.  (SWAK Designs has numerous other chiffon plus-size tops that could be great addition to your luggage for your next trip.)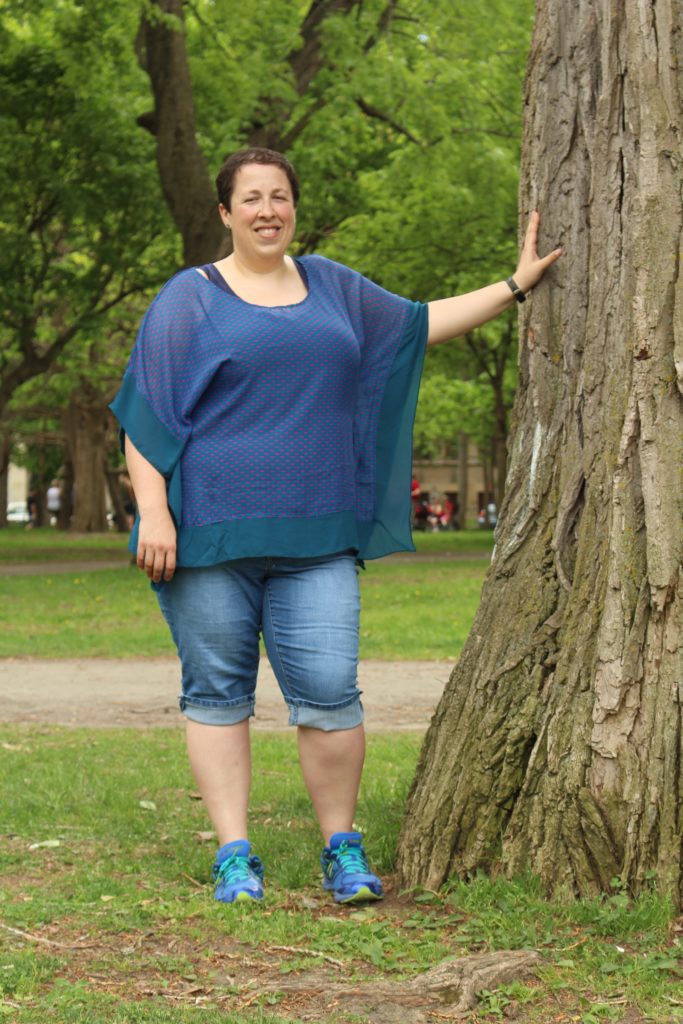 FAST FACTS:
Price : $ 49.90  US (regular price – approx. € 45 / £ 38 )
Fabric: 100% Polyester
Color: Blue & Pink (in the pictures); also available in Black & White
Sizes available: 1X to 6X
Washing & Care: Hand wash in cold water; lay flat to dry
BEST BACKPACKING FEATURES:

-Perfect for shorter getaways
-Easy to match with jeans
-Super compact & lightweight (enough to compensate for the need to bring an extra tank top to wear under)
VERDICT
Perfect for a city getaway, especially if you plan on wearing mostly denim.  Can also be a great addition to your travel wardrobe if you are not too sure of the activities/sights planned and want to be ready for pretty much all occasions.
---


SWAK (Sealed With A Kiss) Designs – www.swakdesigns.com
Los Angeles, California
Phone : 1-866-432-6497
Email : support@swakdesigns.com
Twitter : @SWAKDesigns
Facebook : SWAK Designs
Instagram : @swakdesigns