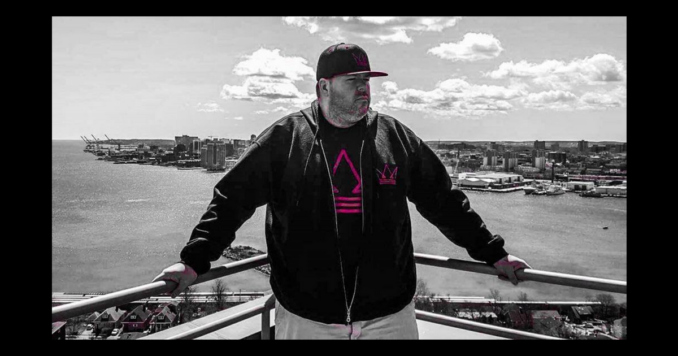 With the holidays coming, I decided to do my part in encouraging local purchasing by spreading the word about a Canadian label, Large Lad Clothing (LLC). #ShopLocal
So here is a Q&A I realized with its founder, Mr. James Weir, who describes himself has someone who turned into a lifestyle his passion for looking stylish and feeling great. And from this passion, LLC was born!
---
What is your background and what is the story behind Large Lad Clothing and its crown logo?
I was a youth counselor for 17 years, working in hospitals/group homes, shelters in Toronto then schools in BC. Once I moved to NS, I started working on Large Lad Clothing (LLC) in the fall of 2014 and launched in January 2016. I wanted to offer a wide variety of products to my customers and have a clear vision.
King wears the crown! I always wanted my logo to be a crown but not a standard crown or a jester crown, something original and unique! LLC is a tribe, a community, the brotherhood of LARGE LADS!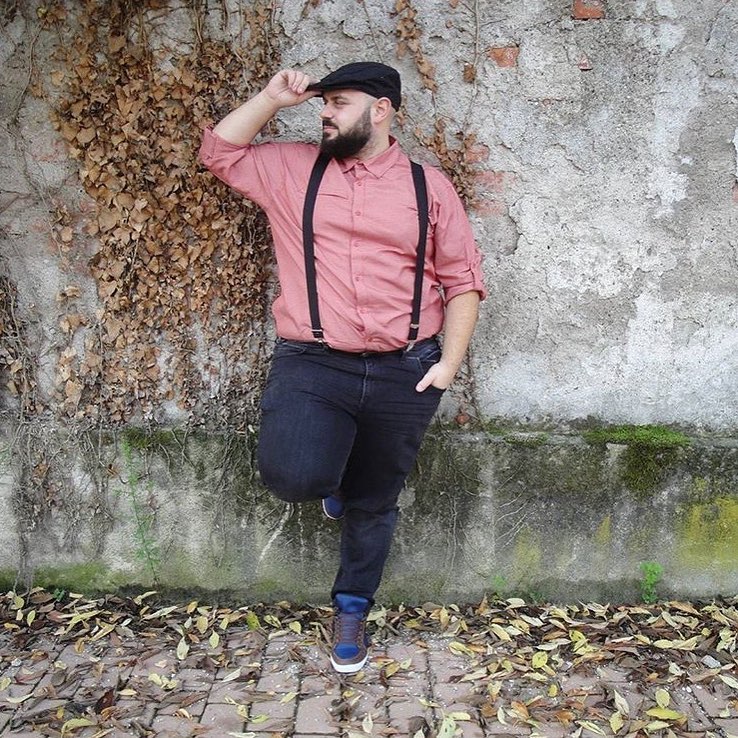 ---
Why choosing to set up shop in Nova Scotia, after growing up in Toronto, Canada's plus-size fashion capital, and living in British Columbia (BC) and abroad?
Moving to NS was more of a family decision. My father moved to NB and my wife's family moved to NS from Toronto. So once we had a son in BC, we thought he should be near his grandparents. Also, I was ready to explore a new career and part of the country. E-commerce was always my business model so I could take LLC on the road when we move from NS, which will happen at some point. We are a traveling family!
---
You have been all over the place (United Kingdom, Europe, South East Asia, South Pacific and Australia); what kind of traveler are you? Any backpacking experience? What are/were your favorite place(s)?
I have always had a traveling spirit since a young age. At the age of 10, I looked on a map and saw that Fiji seemed to be the farthest away from Toronto, and also my favorite movie was The Goonies, filmed in Astoria, Oregon. I said that one day, I will visit both. 2003: I made it to Fiji and 2010, I made it to Astoria, OR. I travel backpacker style still, it's a bit easier with experience and knowledge. Once I was 30, there was no more room for working holiday visas, so we decided to move to BC, a new place to explore. It made sense: we had a Social Insurance Number and health care.
Hard to say what is my favorite place? Fiji, Thailand, Venice, Prague, Amsterdam, Corfu Greece. If I had to say, my top three places are: Whitsunday Islands (Australia), Ainsworth Hot Springs (Nelson, BC), and the Pacific Northwest, San Fran-Seattle. But then Europe… Honestly, different favorite places at different times in my life. Amsterdam was fun at 25! And Corfu Greece! Australia, Fiji, Thailand was great at 30, BC and Pacific Northwest perfect in my mid-30s and I am happy in Atlantic Canada in my early 40s. I am all about the Caribbean in my 60s !!
---
I wrote a lot about plus-size women's travel issues and problems… but what are the large lads (a.k.a. brawns) concerns when they travel?
Well, being a big man traveling has only one issue for me: small airplane seats. I am confident with my body, so the beach and swimming is not an issue for me, being big has its pros! No one really messes with me on my travels… well some have tried but not gotten away with it! But I am a smart traveler and know when to fight or flight. It comes in handy when traveling with my family now.
Bigger the better is my motto!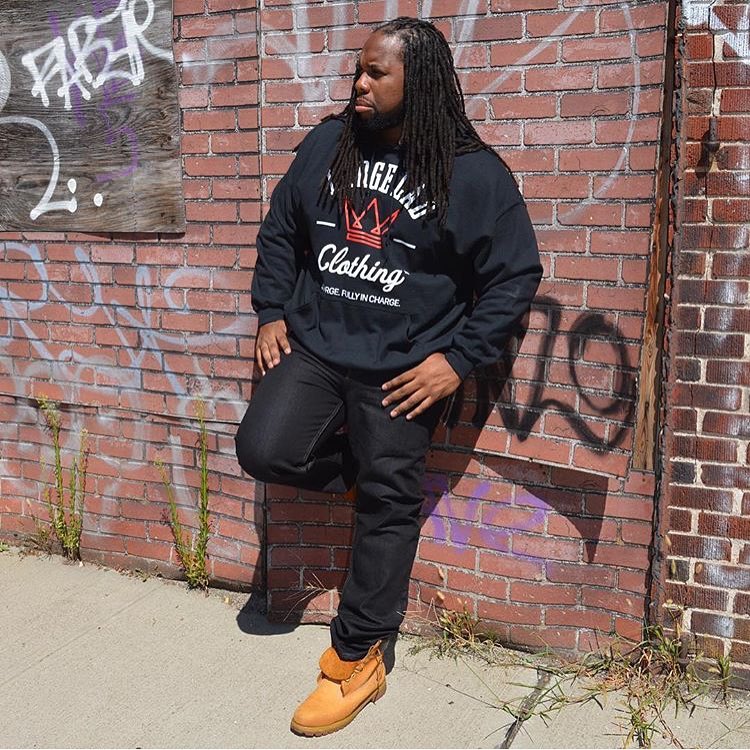 ---
People can be quite judgmental towards overweight people, in general, and particularly women. Do you think there is also a strong "stigma" for larger men?
Yes there is a strong stigma, like we are tough! That was a bit of a problem growing up in Toronto, Scarborough in the early and late 90s, the big guy! Also, sometimes society thinks that big men are lazy, and not fashionable.
My company slogan is XLARGE FULLY IN CHARGE!, a motto I have had since my mid-20s. We, big men, lead successful lives in careers, family, women, men, travel, sports, fashion!
---
What are your hopes and dreams for Large Lad Clothing, and, in a more general way, how do you see the future of the larger men fashion industry?
I just want to empower Men of Size to look good and feel great with my clothing label, that is designed for the everyday big man! With quality, on trend clothes for the big guy at not so big prices! Also, providing a modest lifestyle for my family, and have options to work where we want to live, and explore the world while having an e-commerce business!
---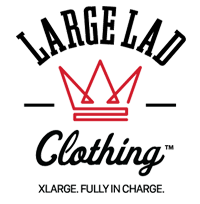 Large Lad Clothing (LLC) – Casual Dress XL-6XL
www.largeladclothing.com
Halifax, Nova Scotia (Canada)
Facebook: @LargeLADClothing
Instagram : @largeladclothing
YouTube : Large Lad Clothing