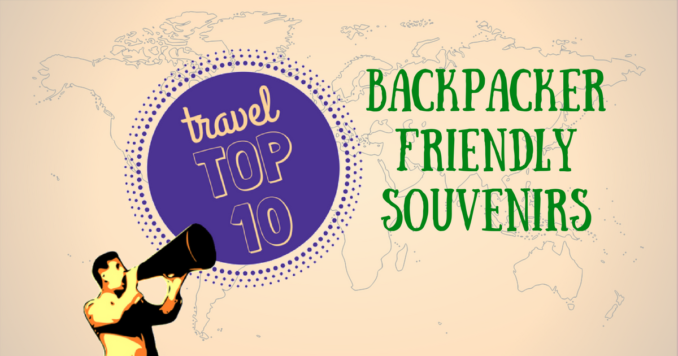 Bringing back souvenirs to my family and close friends – who tolerated my ramblings "pre" and "post" travels – is one of my biggest backpacking-related pleasure. But when you travel light, it can be tricky to do shopping for your loved ones without filling your luggage. Here are a few tricks to help you…
---
10) Custom made clothes
In some parts of the world (Thailand or India, for example), you can easily find a tailor that will make you custom garment for a decent price… it's quite useful when you can't find clothes in local stores because of the lack of plus-size retailers.
---
9) Sweets
Perfect for the sweet tooth friend or relative.  You can find them at the last minute, they will stay fresh longer. Most countries have special traditional candies, from chili dipped mangoes to cactus jelly, you will find something for all types of gourmets!
---
8) Plant & Flower Seeds
A souvenir that blooms for your favorite gardener! From cactus to wildflowers, you can find almost everything! (Just make sure that you can import these seeds without breaking customs regulations about agricultural products…) Depending if they are annual or perennial, your gift can last many years!
---
7) Tobacco Products
I don't encourage smoking, but we all have someone around us that would enjoy a handcrafted cigar, locally grown tobacco or fancy cigarettes. Another item that can be purchased at the last minute, which will ensure it stays fresh. (Just make sure you don't bust your tobacco allowance with customs when you come home!)
---
6) Take a special picture and have it framed
Something caught your eye and made you think of someone when you were away? Why don't you snap it and frame it !
---
5) Keychains
My dad collects those and I owe him this suggestion! I have some keychains that were gifts from friends since as long as I have been carrying keys around. Every time I look at it or rummage through my purse to find my keys, I have a split-second thought about the circumstances that got me this gift.
---
4) Foreign Currencies
A few bills and coins of low value will make the joy of kids – and some adults! – around you. And it's not like money is hard to get a hold of while traveling! And it's probably one of the few things that technically doesn't require extra space since you carry it around all the time.
---
3) Jewelry
Perfect for your mom (for mine anyway!), sister, BFF… you name it! Small & compact, it won't take too much room, even if you buy it at the beginning of your trip! From fantasy to high-end pieces, there is no way you can't find something for the people you care about.
---
2) Scarves & Pashminas of All Sorts!
Like jewelry, this works for so many of your loved ones, from your hipster friend to your adorable grandma! Fancy, local prints & motifs, along with traditional weaving techniques and fibers gives it an exotic touch!
---
1) Postcards
Because you don't actually have to bring them back!