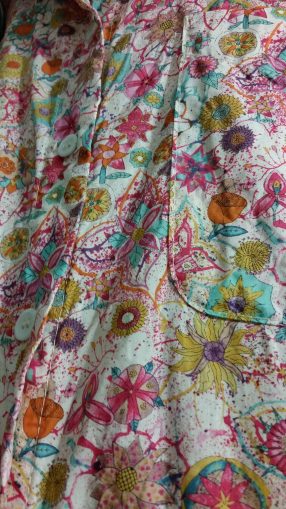 You probably know this company for its adventure hats, but did you know about the Tilley Liberty Shirt? The company's products, designed & made in Canada, also include travel clothes! Even better: they have plus sizes!  Their claim? Their products
"are designed and engineered for travel, so you are ready for the unexpected turn in the road ahead"
.
Let's see if their Liberty Shirt sticks to these claims… (Good news for the gentlemen out there: they have similar models for men!)


Note: for this review, I decided to use Tilley's own criteria to evaluate their product.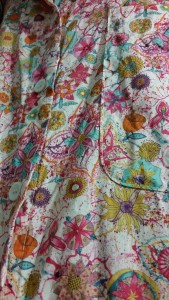 ---
-Versatility – items with multiple options
-Lightweight – for light packing and multiple mix and match opportunities
Can be a lifesaver if needing a more "dressed look"  to attend fancier occasions but will also match just fine most bottoms, casual or not, from skirts to cargo pants!
Though the prints can be quite colorful, it will still match with most "neutral" colored items.
The same shirt comes in a variety of prints from funky to more "mature" so you can get many of the same model in different colors, everyone will find something they like!
Note: A great addition would be those little straps that help keeping your sleeve rolled up.
---
-Breathable, moisture-wicking – maximize comfort in hot environments or while engaging in active pursuits. Plus they'll dry quickly when caught in an unexpected rainstorm
-Wash 'n' wear – wash them in your hotel sink and hang to air dry overnight

I couldn't believe this was COTTON, which usually takes forever to air-dry and is generally a big "no" in my luggage!  After a proper wring, this shirt will dry in a few hours (or overnight), as promised, and be ready for the adventures of the next day!

The fabric does breath well and considering it's quick-drying feature, I have no doubt it won't stay damp for long!
-Stretch for comfort
The cut is generous and loose, yet it's not shapeless.
The fabric used is flexible and won't restrict movements. I can easily picture myself going on a hike or do some outdoorsy activities wearing my new shirt!
-Many pockets – store phone, glasses, boarding passes, maps for hands-free travel
-Secure valuables and deter pickpockets – use Velcro®, zippered and hidden secret pockets
Doesn't apply to this item which only has a regular chest pocket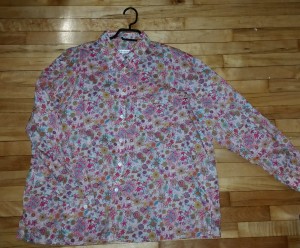 -Strength and durability – some are even guaranteed for life not to wear out
Doesn't apply to this item

-Wrinkle-resistant and Packable – roll them up and go
That shirt is very packing efficient (light & compact, can wrinkle a bit, but doesn't look too scruffy);
It doesn't require ironing (and who has time to do that anyway when traveling!) See image for proof!  
-UPF Certified – sun protection built into the fabric
To be updated when I get the chance to test it under the actual sun, considering right now it's still the heart of winter in Montreal…!
---
VERDICT ON THE TILLEY LIBERTY SHIRT
Definitely a good pick.  The product sticks to the company claims and has great potential considering the value it occupies in a backpack. It has all the essential features of great travel clothing!
---
T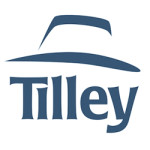 ILLEY – Goes with anywhere – www.tilley.com
On Facebook: facebook.com/TilleyEndurables
On Twitter: @TilleyEndurable
On Instagram: @tilleyendurables