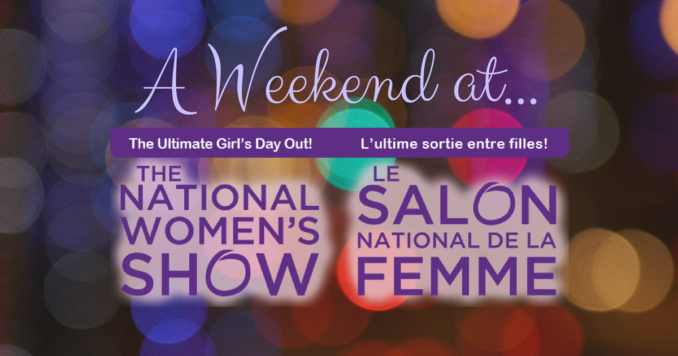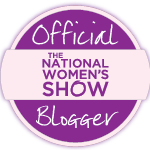 You probably already noticed that until mid-March, I had the "Official Blogger" badge of the National Women's Show on the blog for a few weeks.
The event took place last weekend (March 17-18-19, 2017) at the Palais des Congrès, downtown Montreal, and I was there, thanks to my friend Clorissa who tagged me in their Facebook post saying they were looking for bloggers to join their blogging team! #ThanksClorissa
I have to salute the organization for picking a plus-size blogger to join their blogging team. Honestly, I wasn't sure what my chances were to be selected for their blog squad…
My 1st year at the Montreal National Women's Show…
Though the plus-size / travel-oriented selection was limited, there were still some booths that could be interesting for a woman like me who is not into makeup and dieting. Weeks before the event, I was already searching and hunting online the vendors that would be there and who could be of interest for plus-size travelers and adventurers like me… You know me, always on the lookout for plus-size, backpacker-friendly gems!
The event appeared to be a big hit on all three days with a high attendance for most of the opening hours. Some ladies seemed really prepared for an intense experience of sample and coupon grabbing and the shopping carts were legions (made the whole thing a bit dangerous at some point).
The vendors I visited, were, for the most part, energetic and cheerful, in spite of some being incredibly busy (like the Cascades' team and their new mascot "Fluff", right above). People seemed genuinely interested, receptive – even curious! – of my perpetual plus-size, travel-related items quest.
If there was one thing I could change in the coming years? Less magical dieting pill and herbal weight loss kiosks, and more size inclusive, plus-size oriented booths. We are ALL women after all, whatever our size!
So here's the roundup of my favorite brands represented at the event this year…
---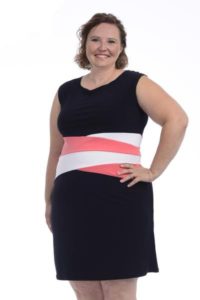 I met Sophie Paquette, the designer behind the brand, last year at the Montreal + Fashion Week. They had a pop-up shop at the event and many of their items will satisfy the backpackers on a quest for chic outfits, as they offer many items made of thin, quick-dry, travel-friendly fabrics and blends.  ZAÄN dresses are made in Canada and are available in size XS-XXL and 1X to 3X. (Good job on being inclusive of all sizes!) It was also one of 2 vendors that had products oriented towards plus-size customers (along with Sweetlegs – more details below). Though the brand is mostly known for its dresses, ZAÄN also has a range of tops/tunics. I got to have a look at their Fall 2017 catalog and there is some cute stuff coming, ladies!
ZAÄN creations were featured in the fashion show on Friday afternoon.
Oh yeah… and they got dresses with… POCKETS! #WhereWereYouAllThisTime
---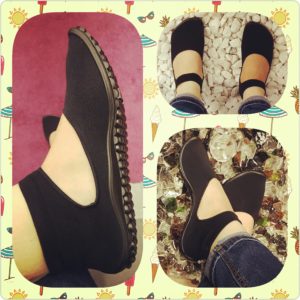 Probably the surprise of the weekend…! If you are the kind of person that would do everything with naked feet, then Leguano barefoot shoes are for you! I always had my share of doubts on the whole barefoot running trend…  But the way these shoes are made appeared different and more supportive to my problematic feet. And the women model fit me, which virtually never happens. And they are cute (see picture), don't you think? I can't remember the last time I got cute, feminine shoes… It's no easy task when you wear a size 9.5-10 for men! Can't wait to see how these will handle the intricacies of plus-size living… (That should be interesting…!)
More details to come when the snow melts and I get to try these outside and in different conditions! #ToBeContinued
---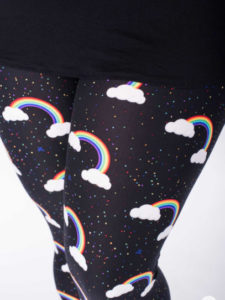 The cutest leggings in the funkiest prints, for all sizes, from kids to regular without forgetting us, the plus-size ladies! They have a "one plus-size fits all" (well, not all, but most – a size 12-22 range), which is rare when it comes to plus clothing.
From the more classic tones and prints to camouflage and rainbows, there was something for every taste imaginable! The synthetic, yet silky soft spandex-polyester blend used to make Sweetlegs leggings is thin and, at first sight, it appeared like it could be a great addition to a plus-size traveler's luggage. Now that it's been established that the focus, when wearing leggings, is not "funky top-neutral leggings" anymore and switched to "neutral top-fabulous leggings", SweetLeggings will most likely have a print that pleases you.
And good job on selling all adults sizes (petite, one-size and plus) at the SAME PRICE. And on making truly opaque leggings that aren't see through once stretched !
---
A special thanks to Les Créations Crystal de fée, Cesar Madfai Perfumes and Les Inspiratrices for their warm welcome…