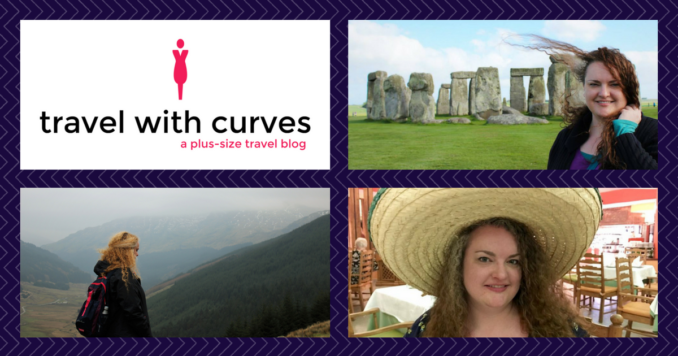 Jen, the blogger behind Travel With Curves, has been part of my "plus-size travel bloggers world" since she started, back in the spring of 2015. Her arrival in the blogosphere was a relief… I was so happy not to be alone anymore!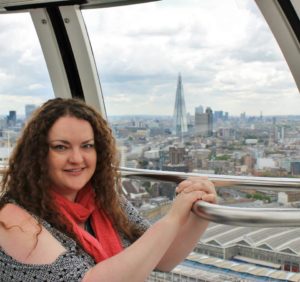 Travel With Curves is one of the few resources dedicated to plus-size travel online, which are rare sights in the blogosphere. Many plus-size bloggers, who document their journey in different fields (fashion, sport, activism, etc.), will write the occasional post on how annoying flying can be or how they felt awkward somewhere on the planet. But blogs solely dedicated to plus-size travel and connected topics are few and apart on the web. Even more when you are not a fashion travel blogger. (I have nothing against it, but I'm just clearly not one, haha!)
It's nice to see the plus-size travel community grow. We are developing a tight-knit family of bloggers is. And Jen makes quite an adorable blogging sister! (Isn't she cute as a button? And let me tell you, she is as sweet as she's cute!) For the past few weeks, we have been sharing duties as moderators for the "Fat Girls Traveling" Facebook group, a rapidly growing community of plus-size female and non binary travelers, spearheaded by Annette Richmond (blogger behind "From Annette With Love").
Since we are both curvy wanderers who keep a special place in our hearts for Scotland, I thought you would like to meet her too!
---
What's the story behind your blog, Travel With Curves? What made you want to start this blog?
I booked my first overseas trip to London at my highest weight. Naturally, I was anxious about traveling in a bigger body and I sought out plus-size travel resources. The Plus-Size Backpacker was one I found right away.
Since I also wanted to start a blog to document my travels and share my experiences with friends and family, I decided to create Travel With Curves. My intention was to bring more awareness to plus-size travel. I wanted to put myself out there for others to see that you don't have to lose weight or put your travels off until [insert excuse here]. I'd always told myself I'd start traveling when I lost X amount of weight, but that day never came. I got tired of waiting, of putting off my life. It was time to live, and the best thing I could do was book that first big trip. I'm so glad I did!
---
In the places and countries you have visited this far, which one was your favorite? Why?
My favorite country (so far!) is Scotland. There's so much magic in the Highlands that it's difficult to put into words. The scenery is breathtaking. I truly left a piece of my heart in those mountains.
Not only that, but Edinburgh was a wonderful home base. It has such a rich history, plus I never felt out of place because Edinburgh has so much body diversity. The people are friendly and tour guides are more than happy to regale you with stories. You can walk the entire city without having to rely on public transportation (although it's there if you need it!). And maybe this is a bit biased, but traces of my ancestral clan were everywhere, which made exploring Scotland feel like a scavenger hunt (I found family clan crests everywhere from St. Giles' Cathedral to Doune Castle where Outlander was filmed). If I could live anywhere in the world, I'd choose Scotland.
---
What is your dream destination? What draws you to this particular place? 
That's a tough question because my bucket list keeps growing! Morocco is near the top of my list because it's more exotic than any of the places I've been to thus far. I've always loved Moroccan patterns and architecture, which is why I'm probably drawn to it. I've also never seen the desert, and what better place to start than the Sahara?!
Iceland is another dream destination, and since it's also my husband's top choice, we're planning to include it on our next big trip. The landscapes in Iceland look hauntingly beautiful, almost like another world entirely. And this may sound silly, but I am a goofball, after all. . . the top attraction on my must-see list is the Icelandic Phallological Museum in Reykjavik. I mean, who else can say they've gone to a penis museum? (LOL!)
It's also my dream to road trip across the U.S. There are so many states in my own country I haven't seen, and I'd like to check them all off the list (at least the ones in the contiguous U.S.).
---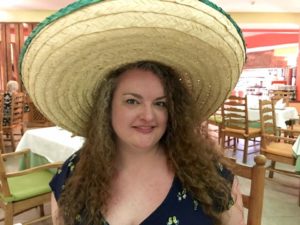 Do you feel traveling has changed how you perceive your body and how you feel about other people's reaction towards it? How did that happen?
Depending on where I've been, traveling has felt physically freeing. During my time in Mexico, for instance, I never felt self-conscious once because there was so much body representation everywhere I looked. It was nice to feel like nobody was judging you if you wanted to wear shorts or if your tankini top kept getting pushed up over your belly from the waves. It was one of the few times in my life I felt completely comfortable in my body.
Other situations haven't felt so freeing. I felt judged in a restaurant in London because a woman next to us openly stared while we enjoyed our Italian dinner. In situations like that, I get anxious that other people are stereotyping me as the obese American. During that first trip, I even had a difficult time seeing myself in our travel photographs, but that's improved with each trip I've taken.
Traveling has made me less focused on my own insecurities because it's helped put things in perspective. There are people like me all over the world. The plus-size travel community is becoming more prominent in social media. We're sharing our experiences and showing others that what people think doesn't matter. We're living life. We're doing things in these bodies that some people never get the chance to experience, and that's an amazing feeling.
---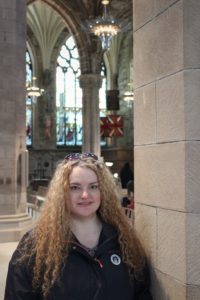 Outside of your online activities, do you have project(s) you work on and that you have particularly at heart? Tell us about it!
I'm always working, it seems! I'm a web content writer by trade, so that keeps me busy. I also studied creative writing in college and grad school, so there's always a novel on the back burner. Unfortunately, I can never seem to find time to finish it! Since I write for a living, the last thing I want to do when I'm finished with work is write some more. (LOL!)
I also try to get involved in the plus-size community as much as possible. I recently met with a fellow blogger to discuss ideas about starting an annual plus-size event. One of my close friends is also a body-positive therapist and does a lot for our community at the local level. We had a plus-size clothing swap this summer. I'm more of a follower and behind-the-scenes planner than a leader, but I like to offer my support wherever I can.
---
Where would you like to take Travel With Curves? What is the ultimate mission of your blog?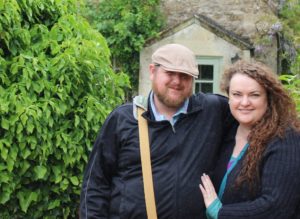 Ultimately, my dream is to make enough from the blog so my husband can quit his job. Then we can travel full-time! But that's unlikely. Haha!
My vision for Travel With Curves has always been focused on a sense of community, so as long as I can continue to feature other plus-size travelers and influence women to start traveling now, just as they are, I feel like I've accomplished what I set out to do.
---
All pictures : Courtesy Jen McKnight – Travel with Curves
---
Travel With Curves
travelwithcurves.com
Facebook: @travelwithcurves
Instagram: @travel.with.curves
Twitter: @jdmcknight