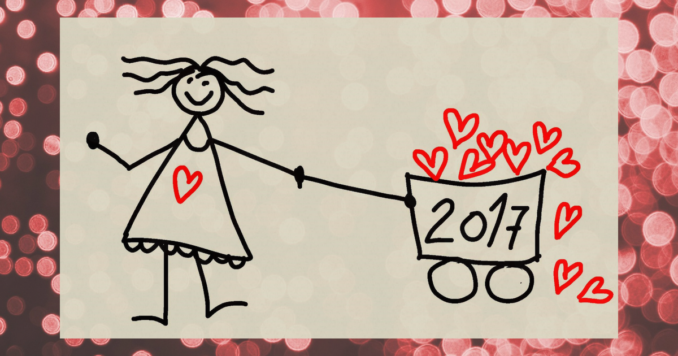 While writing this 2017 retrospective, I realized that…
I haven't hiked as much as I wanted!
I didn't travel as much as I wanted either!
(2 years in a row with a single trip per year… My passport is getting dusty! Awful!)
---
But there is good stuff too in that 2017 retrospective!
2017, in statistics:
Over 15 000 unique visitors on the blog
More than 2000 francophones who read about fat-shaming (more details below)
48 blog posts (not bad, considering I spent 3 weeks in Bulgaria! – this one being # 49)
19 days spent in Bulgaria (including about 775 miles / 1250 km) on the Bulgarian roads
6 blogs who published post and article I wrote
4 (more or less!) attempts at kayaking ruined by the weather
3 shows (National Women Show, Outdoor Adventure & Travel Show and Montreal International Tourism & Travel Show)
2 decent hikes (both in Bulgaria)
1 conference (during a resourcing workshop day for Imparfait et en santé)
1 testimony about hiking as a way to unleash my inner athlete. It was published in Big Fit Girl, a book by Canadian trainer Louise Green
0 item of Adidas clothing, shoes or accessories, as per my May 24 promise to put on hold any purchase of that brand until they act more courteously towards their female plus-size customers!
(It's so typically human to only focus on the "not-so-great" stuff… and forget about all the great things that happened!)
But what's a good retrospective without some "awards" and special mentions…?
---
(My) word – and hashtag – of the year : Fat-phobia
Actually, to be 100% precise… it's "grossophobie", the French term for discrimination against big people.
One of the major debate (at least in French) is on the meaning of the word. It's a constant argument , especially among numerous fat-phobics. Let's clear the air once and for all, shall we?
Fat = well that's pretty clear, it means…
Phobia = no, that doesn't only mean "fear"
Based on the Oxford dictionary, "phobia" also means "an extreme or irrational […] aversion to something". And since "aversion" means "A strong dislike or disinclination", well… It becomes pretty obvious, don't you think?
Fat-phobia is not being scared of obesity or being scared of becoming fat. It's the act of discriminating, rejecting, being hostile to fat folks. The term is coined like other widely recognized and accepted terms ending in "-phobia". Think of "homophobia" (dislike of or prejudice against homosexual people) and "xenophobia" (dislike of or prejudice against people from other countries), for example.
I'll be even blunter and refer you to the Morgan Freeman meme: You're not scared, you're an a**hole.
---

The "Where was she all this time? Finally here she is!" award : Gabrielle Deydier
The release of Deydier's book, "On ne naît pas grosse" (One Is Not Born Fat), last summer, launched a country-wide debate on the discrimination fat people have to deal with in France. Six months later, the debate is not showing signs of weaknesses, still. (Note : Contrary to Canada, discrimination based on physical appearance is included in – and punishable by – the law, the French Penal Code.)
She has been recognized as one of the most influential personalities in France since. It's safe to say that she worked really hard for this and her success is entirely deserved. She was interviewed by media from pretty much all continents since her book is out! And the buzz around her doesn't seem to quit! #Congrats #TeamGabrielle
This humble tribute won't change much to her full-fledged consecration coming from all sides. But since there aren't many French-speaking activists when it comes to fighting fat-shaming – this blog you're reading is also in French, my Native language! – I felt it was important to spread the word about Gabrielle Deydier's work.
I just finished reading her book. You can expect a post on this topic in the coming weeks for sure. What I can tell you for now, though: it's fascinating!
---
The "I can't like her even if you pay me" Award

AND


"Cognitive Dissonance" Special Mention : Sophie Durocher
If you read the French counterpart of this blog, you won't be surprised to know the winner of the award is Sophie Durocher. No surprise. At all.
You don't know Durocher? Let me introduce her. So you know that we also have francophone fat-phobic folks to handle, here in Quebec. As if it wasn't enough to deal with the English-speaking fat-haters!
Sophie has a "column" in a widely distributed newspaper in Quebec. I call it a "column" with quotes since what she's doing is… well far from journalism and public interest, in general. #SorryNotSorry
Why am I giving her an award? Because the 2 most popular French blog posts on the blog this year were my reactions to crap she wrote in her "column"! #SomehowGrateful
How it all started…
Let me try to turn the long fat-phobic story of Sophie Durocher into a shorter, condensed version. Durocher wrote in her "column" on June 30 that she can't appreciate the art of Julia SH (see below) representing fat women.
She called the people and media who appreciate that art hypocritical and that she "couldn't see the beauty in this image" and that "all she could see in this was the deformed body of an unhealthy woman who needs medical help".
5 months later, she says the exact opposite…
Here's the best part… On Dec. 1, in another of her cheap rants, she goes against a group of public personalities denouncing the rape culture. She wrote: "Enough with people who tell us what to think, what to write, what to watch! Enough with making human nature clean, clean, clean. Enough with your desire to sanitize everything. I can't imagine what they [the people who signed the call to act upon rape culture] would have done with A Clockwork Orange, George Carlin's shows or the novel Baise-moi by Virginie Despentes".
In between, she even preached for love and respect between humans…
A quote from what she wrote on Nov. 13: I've got news for you, friends: there was never a time where it was acceptable to lack respect, to molest, to treat people like meat or to humiliate your fellow humans. Never."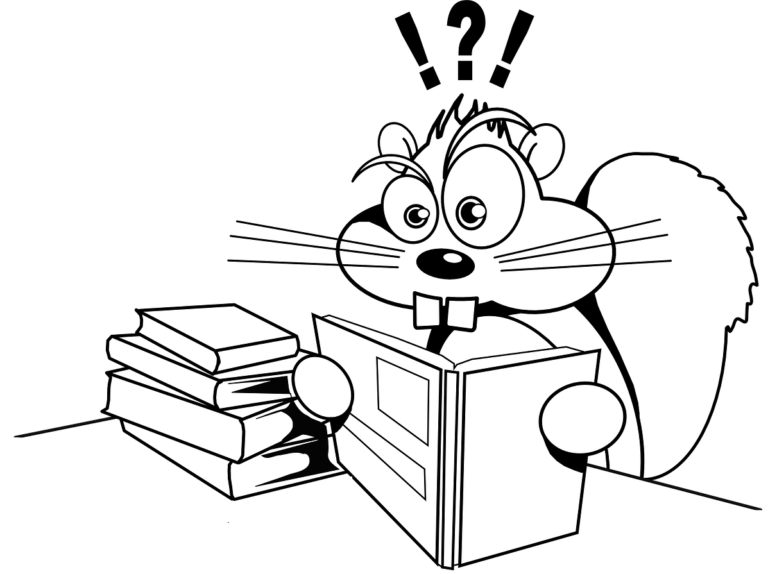 Note: if you read French, you can also read the French version of this blog post HERE.
It's safe to say she truly deserves her award. The world needs to know about her intolerance. So we can act upon it before it blossoms even more than it already has.
---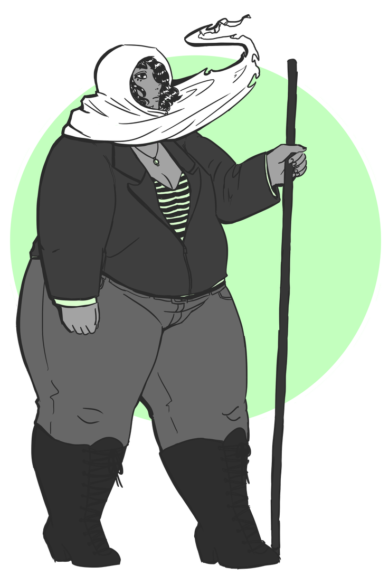 The "Fat Positive Artist on Twitter" Award: @kivabay
This one is a very last minute addition since I only discovered Kiva Bay's work… last week! #BetterLateThanNever
She portrays fat bodies in different ways, from humanoid-animal chimeras to colorful body positive ladies. All this is done in a slightly naive but certainly always touching style.
I personally fell in love with "Traveler Under a Strange Sun" and how Kiva represented this adventure seeking, fat-bulous, hiking woman.
Can't wait to see what she does next…
Find her on Twitter @KivaBay and encourage her to pursue her awesome, fat-positive art!
---
But… What's in store for 2018?
I know. I told you NUMEROUS TIMES already that I have so many projects for next year. And I swear it's true. I know I have also said almost as often that I couldn't spill the beans just yet on the details. That it's – still – too early. #Sorry
This is mostly because I don't want to look like a fool if it doesn't work out! #NotKidding Sometimes, success is not only in our hands and relies a lot on others. And If I don't lead on a venture, I must respect the instigators of the project and keep my mouth shut until they give me the go. Least I can do.
There is one thing I feel very strongly about though, and THAT I can share with you.
Early 2017, there was this big fortress around fat-acceptance projects and activism against fat-shaming. But all through the year, following the numerous attempts of bloggers, activists and anyone who stands against fat-phobia, the walls are getting weaker.

At the dawn of 2018, the fortress is starting to show undeniable signs of weakness in its walls. It is getting weaker against the collective assaults of size acceptance disciples.
This goes in the same direction than what I have mentioned before. I feel 2018 could be the year the walls fall down. The walls surrounding the complete emancipation of thick chicks. Of plus-size bodies. Of fat women (and men)!
And that is incredibly exciting… isn't it?