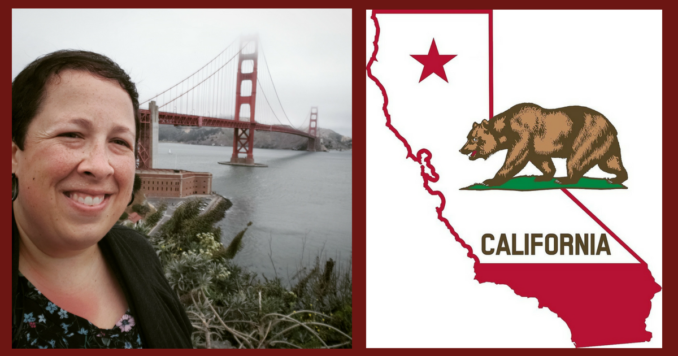 I recently treated myself to a 5-day stopover in San Francisco as I was travelling to Alaska for a wedding. As my plane touched the Californian ground, San Francisco was already in full-on celebration mode. After all, it was Pride Weekend. And the next day was Parade Day. The whole city, especially the Castro, was in full effervescence. Rainbows and glitter were everywhere.
For the whole length of my stay, I lodged at the Pacific Tradewinds Hostel, centrally located between Chinatown and the Financial District of San Francisco.
$ Money-saving tip: Upon arrival, I got myself a Clipper Card that I loaded with a 7-Day Visitor Passport to benefit from an unlimited access to the  Muni, Muni Metro, historic streetcars and cable cars. At the moment of publication, the 7-Day passport was going for 43 USD.
Here are some highlights of my San Francisco experience as a plus-size backpacker…
Note: For an easier read, I listed all addresses, websites, etc. at the end of this post.
---
I Met Sharon Needles…
On the very day of my arrival, Sharon Needles (from the 4th season of RuPaul Drag Race) had a meet & greet and a performance booked in a gay bar in The Castro. Being a big fan of the show (I have watched all 10 seasons and 3 "all stars"!), I just had to! And I made it… in spite of the fact that the event was scheduled just 4 hours after my plane landed… not bad, huh?
$ Money-saving tip: arrive early enough to avoid the line-up AND the cover charge.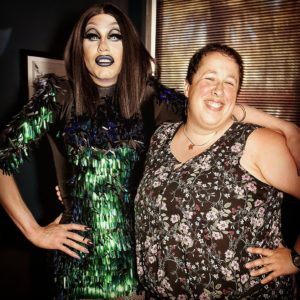 ---
I Performed My "Secret Weapon" Song at The Mint Karaoke Lounge…
If there is one thing I love to do when I travel, it's karaoke. I really enjoy karaoke-ing and the ambiance and people we meet in such bars. So after I found a fellow karaoke fan (hi James!), we sang our hearts out at The Mint. Though the bar was far from being full, it took quite a while before our turn came. My advice: hurry up putting in your song request, and don't be rushed to leave…
You want to know what's my secret weapon song? I can't tell you, otherwise, it's won't be a secret anymore! Only those who were there live to tell… hahaha!
Like that time in a sports bar in Warsaw…
---
I Took a Selfie & Many Pics at the Golden Gate Bridge…
You can easily get to the well-known bridge for free.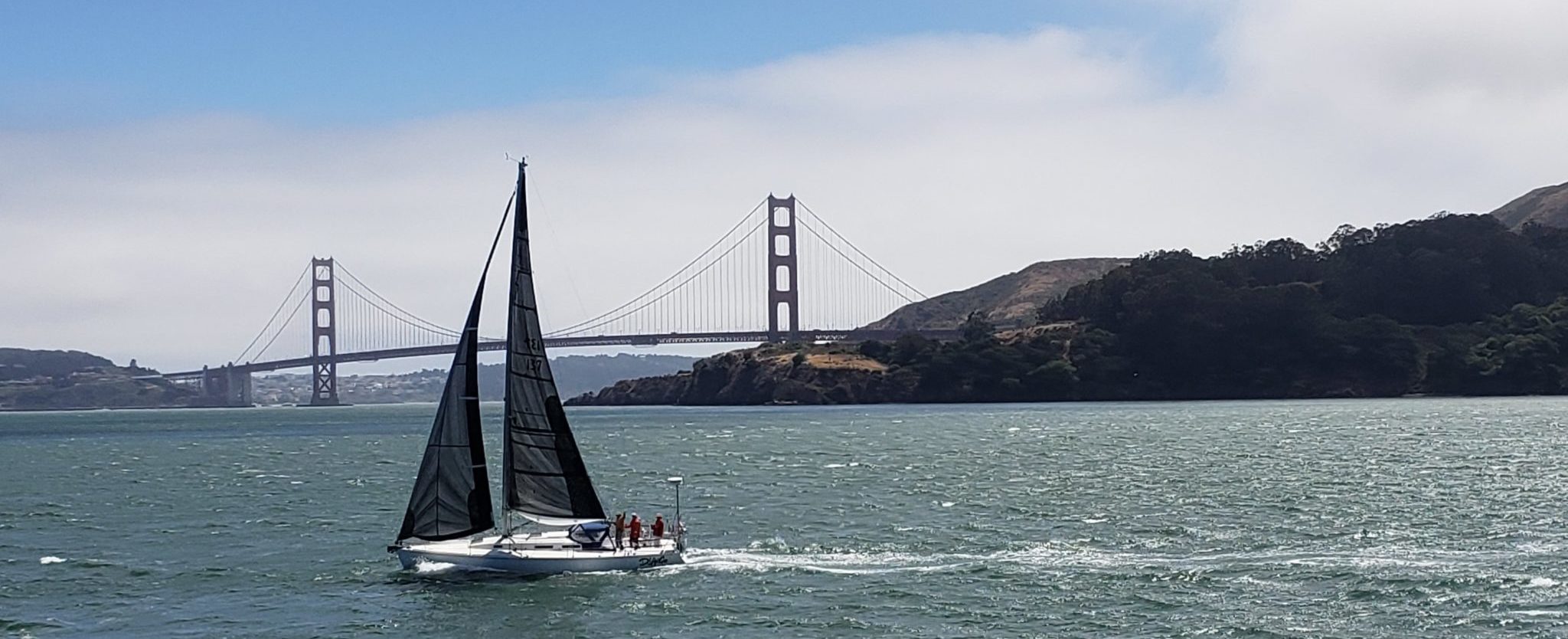 Step 1: Hop on the PresidiGo free downtown shuttle at Embarcadero Muni/BART station. Ride all the way until the terminal.
Step 2: At the terminal, get on the (free) Crissy Field shuttle that will take you to the Golden Gate Welcome Center & Store.
Step 3: Cross the bridge (see how I did it below) and come back to the city with the ferry (costs about 12.50) while enjoying a beautiful view of both the Golden Gate and the heart of San Francisco.
$ Money-saving tip: I shared an Uber across the bridge with two other travellers who were with me that day and we had lunch on the other side. We then came back with the ferry. Clipper Cardholder can save on the price of the ferry ticket (ask for details when you buy your ticket).
---
I Played a Game of Ms. Pacman at the Musée Mécanique…
This small, dusty, crowded place on Fisherman's Wharf is a good place to spend an hour or two. Whether you get caught in the rain, have some time to kill in your planning or if you feel nostalgic, you should enjoy some time there.
You can find there a collection of coin-operated machine and games that goes back to the late 1800's. From mechanic pianos to pinball machines, without forgetting animated dioramas of all sorts (including one with a very creepy Santa Claus!), this is good, cheap, clean fun. Hopefully, the Indiana Jones pinball machine will be repaired when you go there… (I was super sad I couldn't play it, but I got to play Ms. Pacman, which is a decent consolation!)
All of the machines from the museum, gathered since the 1920's, belong to the Zelinsky family. It's one of the most important privately owned collection of the sort.
$ Money-saving tip: there is no entrance fee and you decide how much money / coins – you're willing to spend on the different machines!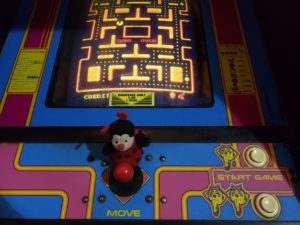 ---
I Shopped at Torrid…
Since you can't try before buying, online shopping is, we all know it, always a gamble. Since there was a small Torrid store in town, I had to go and have a look. And, hopefully, buy a thing or two that would fit in my carry-on luggage (which was all I had for the whole trip). After a good hour of commute, I ended up in Lakeshore, on the southwest side of the city. The San Francisco Torrid branch is located in the Stonestown Galleria mall.
I ended up getting myself a bunch of new bralettes, an item that is cruelly missing from Canadian plus-size stores. The store is quite small and the staff was super helpful and nice.
$ Money-saving tip: Use the CityMapper app to figure out the public commute to get there. It's very user-friendly. But mostly, the commute is much easier to understand on this app than on Google Maps!
---
I Visited – And Escaped – Alcatraz…
A visit to San Francisco isn't complete without a little (hard) time on Alcatraz Island, home of the infamous penitentiary of the same name. Wear proper shoes, because the best part of the visit is all the way up, on the top of the island.
Make sure to use the free audio guide. It'll make the visit even more interesting. The audio guide is narrated with a lot of drama and sound effects and is filled with insider's info, facts and stories about the famous prison.
IMPORTANT: Book your Alcatraz cruise very early, especially in the high season (May-September), as it's often sold out weeks, even months in advance!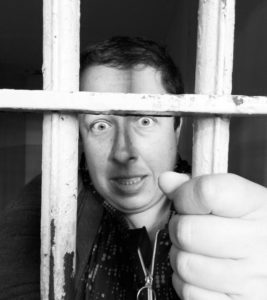 $ Money-saving tip: Since there is only one authorized dealer, you can't really get a bargain on this one. Still, you might be able to benefit a family deal on the cruise company's website (if you come accompanied).
---
Last Words on San Francisco…
My stay was quite short (5 days), but I was able to get a decent grasp on the San Francisco vibe. An incredibly relaxed, laid-back city, which is completely refreshing. (It's all nice and fresh until you have to climb up one of the numerous hills to get somewhere!) Oh, and my big body was non-subject there. That too was very enjoyable! Would I go back? Absolutely!
---
---
My San Francisco Address Book
Beaux – Gay bar with drag performances (usually on Sundays)
2344 Market Street, Castro District (Castro Muni station)
The Mint Karaoke Lounge – Sing your heart out on stage!
1942 Market Street, Castro District (Castro Muni station)
PresidiGo Shuttle – Free transportation to and around the Presidio seven days a week
Free shuttle to get to the Golden Gate Bridge and around the Presidio neighbourhood
Musée Mécanique – One of the world's largest collection of coin-operated mechanical musical instruments & antique arcade machines
Pier 45, Fisherman's Wharf – At the foot of Taylor Street
Torrid – Plus-Size Fashion for Size 10-30
Stonestown Galleria Mall – 3251, 20th Ave
Alcatraz Island (Golden Gate Recreational Area) – Home of the infamous prison
Departing from Pier 33 Alcatraz Landing (in North Beach, near Fisherman's Wharf)
For tickets: click here
MUNI – Part of the San Francisco Municipal Transport Agency
San Francisco's network of buses, light rail Metro trains, historic streetcars & iconic cable cars