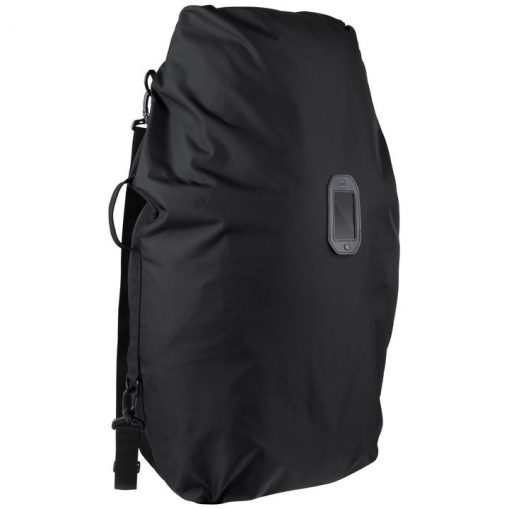 Women Backpacks: yay or nay?
Women backpacks exist and apparently, they are a better fit for the women's body. Personally? I don't think they're a necessity. Most of the time, they won't come in a size suitable for a plus-size traveler.  Therefore, I won't elaborate on the subject. A well-chosen male or unisex bag that is properly fitted is what you must look for first.
Of course, you will need to accessorize your pack. (Hey, it's not because I like to travel on a budget that I'm less of a chick, hahaha…)
---
Backpack Tote: Tote-ally a must!
Mountain Equipment Co-op's Skyway Airline Tote will keep the material from ripping and the straps from being torn off in airports carousels and, in general, will keep your travel best friend away from dust and grease.  It's made of tough black nylon and is easy to clean. (I washed mine post-Mexico and post-India and it still looks as new.) It also dries quickly.  This 20-30 $ accessory will extend your bag's life. On top of it, it's much cheaper to buy a new tote after ruining it than to buy a brand new backpack!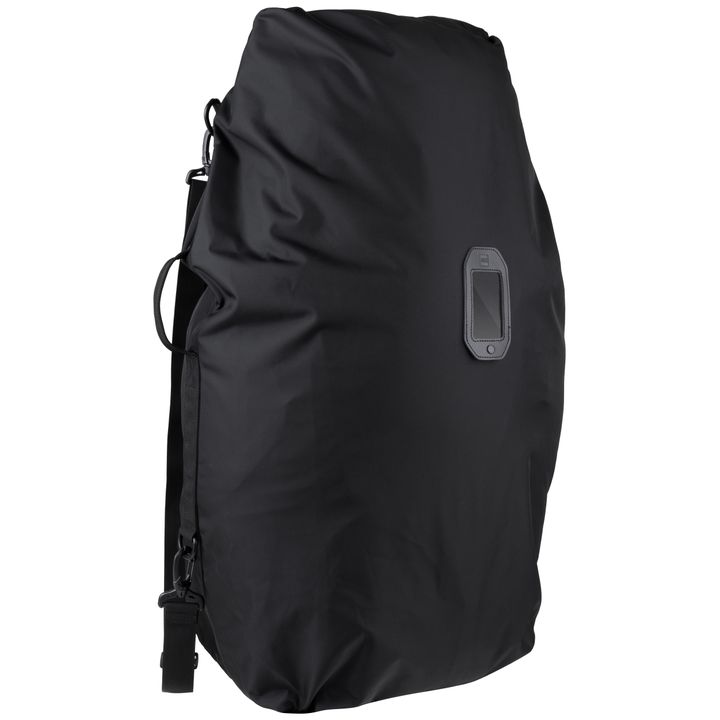 The Tote's zippers are padlock-friendly. This duffel bag will allow you to lock up your luggage as easily as you would lock a suitcase. It's good news since it's usually not an option when you travel with a backpack due to the actual construction of the bag.
---
Backpack Cover: Come rain or come shine…

A good rain cover will protect your bag from the rain and light snow.  You will be able to find some for less than 20 $ that will shield a 60-80 liters backpack.  By picking a brightly colored cover, you also ensure yourself of being more visible to people, in the case of fog or at night.
---
Biners: You keep me hanging on…

A bunch of biners (3-5 CAN $ a piece) will help keep small and light items handy. Just snap these items to one of the loops on the outside of your bag with a D-biner. Water bottle, hat, change of shoes, everything is at hand! Should you need it, you won't have to open your bag to get what you want!  Note: it is useless to buy climbing-approved biners unless you actually plan on climbing as they are more expensive (easily twice the price).  You can find some in dollar stores or in sports/outdoor stores.