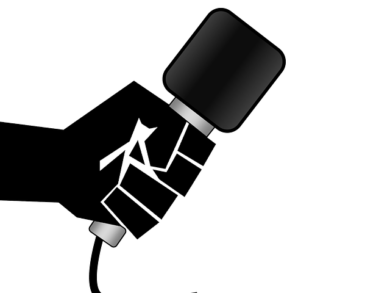 I had a chance to exchange emails with Mr. Gabor Lukacs, 33 year old mathematician from Halifax, Nova Scotia, who has been fighting with airlines for the past few years for numerous reasons, including the rights of plus-size passengers.
Happy to present you an advocate of the cause, who has been very in demand recently and who was seen and heard in numerous outlets in the past few days, including Canadian national television CBC.
---
How did you become a militant for air passengers in general, and

overweight passengers in particular?  Basically: how does a "non

plus-size", brilliant mathematician ends up fighting against a major

airline in Canadian tribunals so plus-size people's rights are

respected?

Becoming an air passenger rights advocate was a lengthy and continuous process for me, and not an abrupt decision. It started back in 2004, when I missed my connection from Frankfurt to Bremen, because my flight from Halifax to Frankfurt was delayed. The next day I was supposed to be flying from Hamburg to Budapest, so the whole incident rather stressed me out, and I began to read up on what my rights were. That is how I first came across the Montreal Convention and Regulation 261/2004 of the EU.
In summer 2005, I was delayed by more than a day to a conference. I found out that the reason was that the ILS was turned off at the Halifax airport due to scheduled runway repairs, and planes could not land in the foggy summer weather. Continental knew that this would be the case, yet they sold me the ticket. I was outraged, and took them to small claims court, and won, because they did not send a lawyer to contest the claim. Once I got a judgment, Continental tried to get it set aside, but the court threw out their attempt.
Fast forward to 2007. I was to fly out from Winnipeg to a one-day workshop. United's aircraft broke down, and although there was a seat available on a Northwest flight the same day, United's agents did not rebook me on that, and as a result, I missed the workshop. To add insult to injury, United's agents tried to get rid of me by calling the airport police. It became a day-and-a-half of trial before a judge of the Manitoba Queen's Bench, who found that United's agent was lying.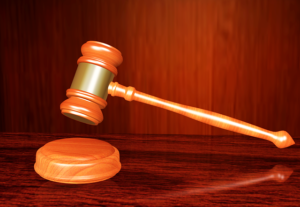 This was my first experience in a Canadian superior court. I was scared that I would be mistreated because I was self-represented, but my fears were proven to be entirely ill-founded. Justice Duval treated me with the utmost respect, and she went out of her way to protect the fairness of the trial: at one point, she told off United's lawyer for trying to take advantage of me being self-represented.
These cases focused on my individual experiences, and were eye-openers for me: they made me realize how few rights passengers have in Canada, and how much airlines disregard the rights we do have.
In late summer 2008, I was returning from Europe. In those days, Air Canada used to have big signs at their baggage offices telling passengers that the airline is not liable for damage to handles, wheels, zippers, etc. In practical terms, they would refuse to assume liability for virtually everything.  The signs reminded me of a CBC article that I read about some Canadian agency ordering Air Canada to pay passengers compensation. After days of search on the Internet, I found the article, and it was the first time that I heard about the Canadian Transportation Agency. I submitted to them a short note over the Internet, pointing out that Air Canada's signs and practices were contrary to the Montreal Convention. Some nine months and several written submissions later, I got a favourable ruling.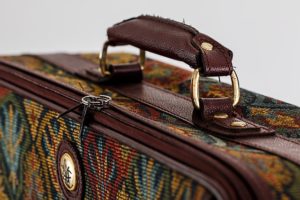 It was my first case where I was able to fix systemic problems that were affecting everybody, not only me personally. It put on me a path to challenge other airlines and tackle other systemic problems, such as the amount of denied boarding compensation payable to passengers.
The fight for the rights of large passengers came through a 2014 article I read in Hebrew in Haaretz, about the author having received a strange response from Delta to his complaint about a bad flight he had had. I wrote to him, and asked if he would share with me a copy, which he did. I sent it off to the Agency right away with a brief complaint, because it was so obvious to me that this was wrong. I was shocked when the Agency began to raise such technical issues as "standing" in the face of something so inhumane and disgusting.
---
You have won in 24 out of 27 cases so far, which is a formidable success rate; which of these cases that you won are you the most proud of and why?
It is 25 out of 29, if I counted it correctly, although I have lost count a while ago.  Among these, I am most proud of three:
1) The first one, about Air Canada's obligation to compensate passengers for baggage damage. I was incredibly inexperienced at that time, and I was up against Air Canada lawyers who spent their entire lives doing air law. The case not only put me on the map as an air passenger rights advocate, but also showed Canadians that we do have rights and these can be enforced if we stand up to the airlines.
2) A 2010 decision ordering WestJet to increase its baggage delay/damage liability on domestic flights from $250 to $1,800. WestJet asked the Federal Court of Appeal to hear an appeal from the decision, but was refused. It was the first time that I submitted a legal brief to the Federal Court of Appeal.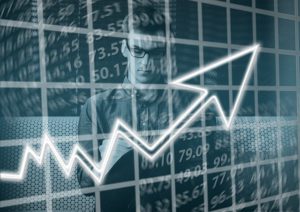 3) A 2013 decision ordering Air Canada to increase the amount of denied boarding compensation from $100 to up to $800. In this case, I used some statistics, actually, to question the credibility and reliability of the data that Air Canada was providing. So, it was an interesting combination of my experience as an air passenger rights advocate and as a mathematician.
---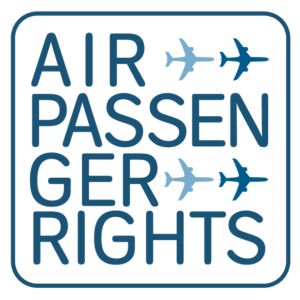 Find out more about Mr. Lukacs work…
Air Passenger Rights – http://airpassengerrights.ca/
Twitter : @AirPassRightsCA
Facebook : facebook.com/AirPassengerRights