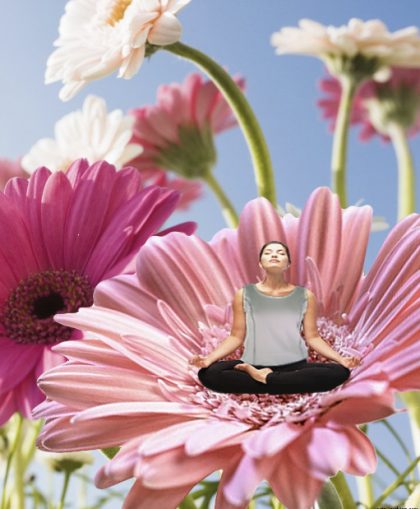 ** UPDATE : Aug 28, 2015 **
It seems that this company is no longer in business. Therefore I removed all broken link but left the post still, for general interest! 
---
While looking for comfortable clothing made out of some of those quick-dry, lightweight, magical technical fabric, I fell upon the website of MiOwear.com.  I contacted them to have more info on their Kriss Kross Pant, which seemed to be the only thing available in my size, based on their size chart.
I asked a few questions, as they don't have retailers that are open to the public to give their clothes a try, and received quick and complete answers.  I have always been reluctant to order online without a chance to try, but from their website and answers, I  was convinced to give it a shot and order.  Ordered on Wednesday morning, received on Friday morning!

TEST # 1: DOES IT FIT?
Being 5'8", I was surprised to see that I had to choose the "petite" inseam length (28") but I had to trust the numbers on my measuring tape!  I tried them on and the size was great.  The only thing I'm a little disappointed with is that after a few hours of wearing, the fabric stretches a bit (like most pants would) and the waist becomes a little too loose (for me anyway).  Nothing that can't be fixed with a little snip and seam.  I recommend you pick 1 size smaller than the size chart suggests (I was right within size 24, but I will go for a size 22 for the next purchase), and if you're in the middle of 2 sizes, definitely go for the smaller one.  As per the comments below the size chart on their website: "if you find your measurements are in between 2 sizes, remember that our fabric can stretch comfortably 4-5 inches in any direction". They aren't joking about that!  The pants cut is loose enough to be comfortable, yet fitting enough not to feels like I'm wearing a potato sack.   Result: PASSED (with some adjustments!)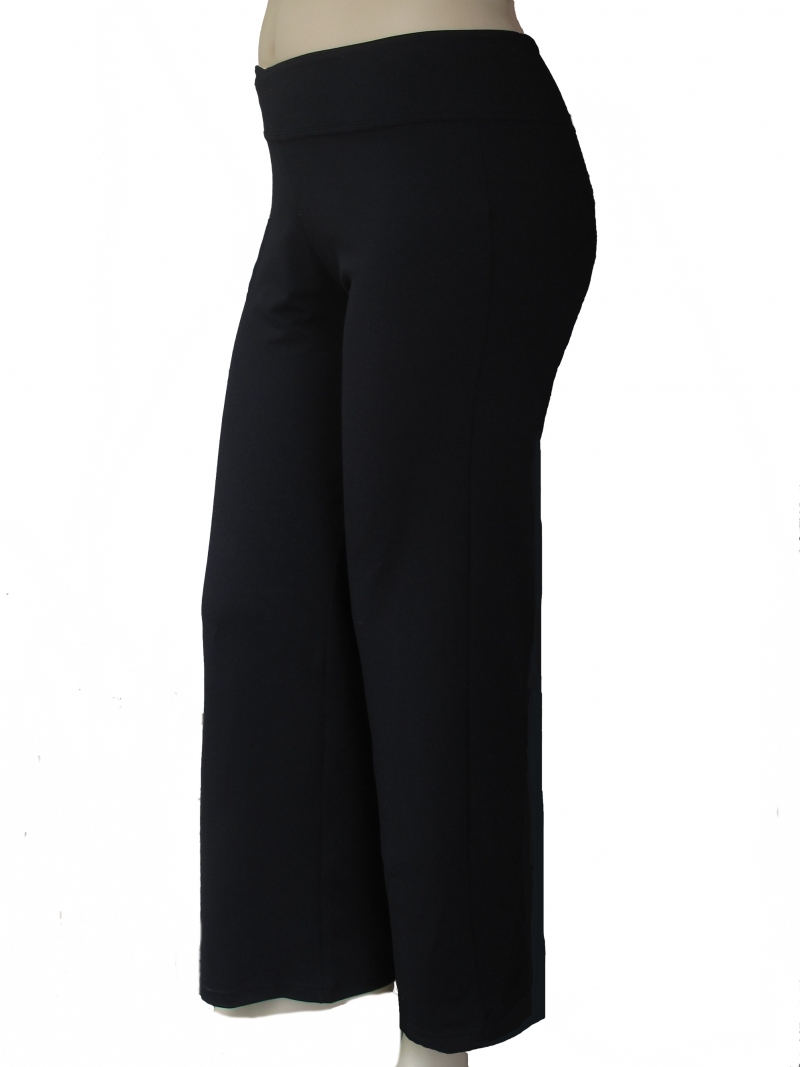 TEST # 2: IS IT BACKPACKER FRIENDLY?
Compact: Another great surprise for the backpacker that I am! The whole thing fits loosely in a 12 x 8 x 2" bundle, which is spectacular news for my next backpacking trip! (Once tightly rolled, I'm convinced it can lose a few inches in volume!)
Lightweight: Really, really light.  Need I say more?
Hand-wash specs: Meant for cold water, hand/delicate wash, it's ideal for a hostel-sink hand-wash laundry.  Dries in 2-4 hours, maybe less with optimal drying conditions.  Also, I doubt the Kriss Kross can ever get wrinkled (a plus!).  Result: PASSED WITH FLYING COLORS!
TEST # 3: FABRIC SPECS?
The technical fabric in question here is a blend of 86% Supplex Nylon and 14% Lycra.  Super soft, breathable, stretchable in all directions, it has a matte finish and feels like cotton or bamboo!  A lot of synthetic fabric can be really easy to pull tiny threads from (a rub from my rough heels can ruin patches of those fabrics); doesn't seem to be the case with this Supplex-Lycra mix. Fabric is thicker than I expected, but I am convinced it will work out for both warmer and cooler weather, due to its moisture management feature.  RESULT: PASSED WITH FLYING COLORS!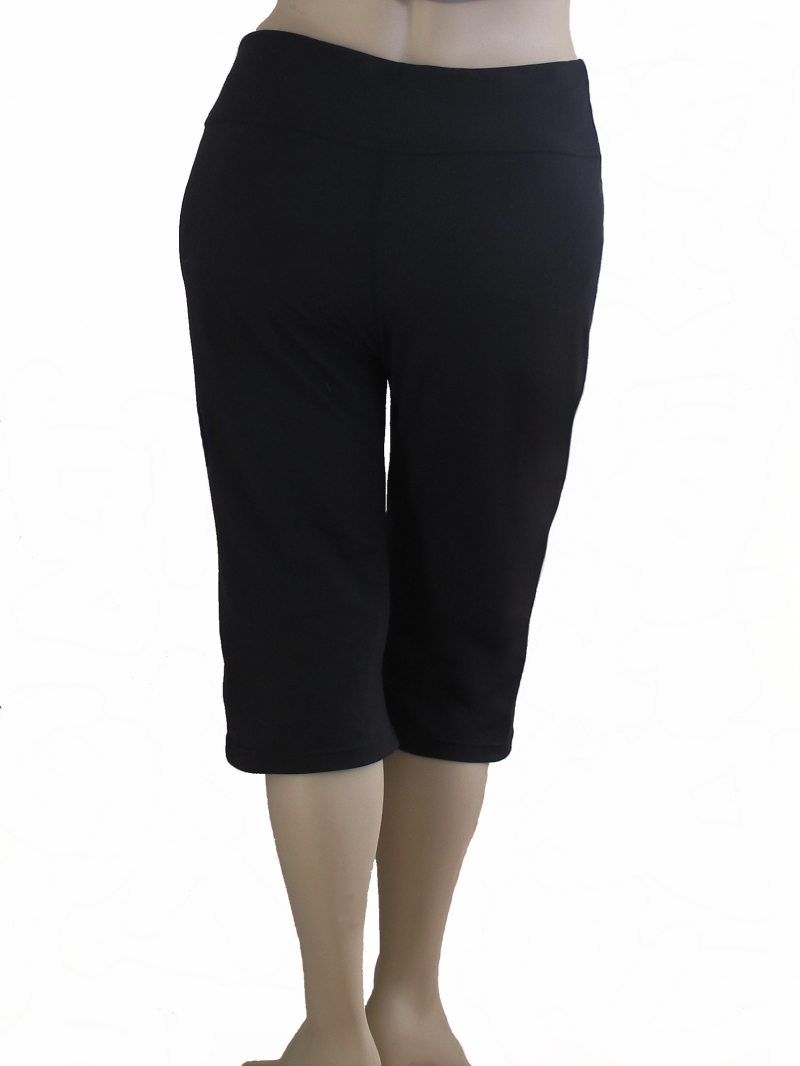 CONCLUSION?



I will definitely re-order from MiOwear, but will most likely opt for one size smaller.  Cool Crop seems really tempting!