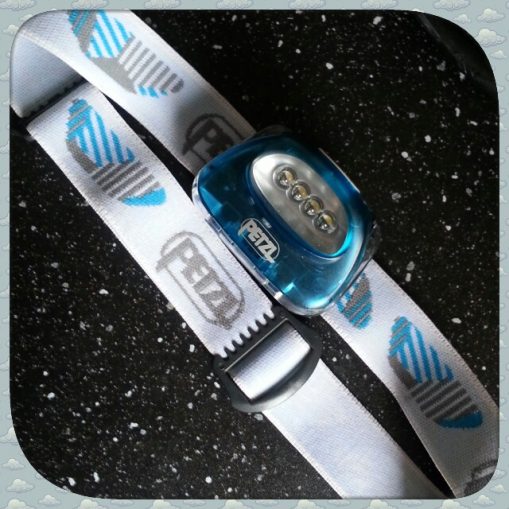 I used to think that a regular handheld flashlight is fine. WRONG!  Unless you like working with a single hand, or biting on your flashlight while you try to do something with both hands, a headlamp is THE answer.
I got my Petzl as a gift from my friend G (the same one mentioned in this post) before I left from my first backpack trip to Mexico, in 2011.  Small, light, easy to operate… and I like the color too!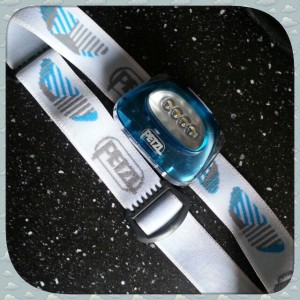 On the third day, I was there, the sun was already down and there was no light or electricity when I tried to hang my mosquito net above the bed.  Have you ever tried to hang a mosquito net with one hand in those conditions? That's what I thought.  I was mumbling and using my worst language when I remembered the headlamp, snuggled up in a tiny black pouch in my backpack.  I put it on and then…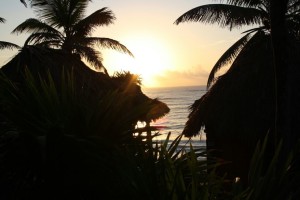 The headlamp G. gave me was a Petzl Tikka (the former version of the Tikka 2 Core).  Prices range 20 to 30 CAN $ approximately; works with 3 "AAA" (the small ones) batteries.  Tikka 2 Core now has a USB-charging option (including wall outlet), so you can charge your lamp while surfing the net, while also charging your smart phone and laptop/netbook/tablet… if you have enough USB ports to do all that at the same time!
THE LIGHT CAME.
I mean literally. 
I still got bitten by a few mosquitoes that night, but probably less than if I gave up setting installing my net or if I tried hanging my net with one hand and/or no light.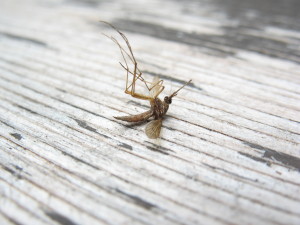 It will also be super useful when you rummage through your backpack at night, in a hostel dorm, and you are nice enough not to turn on the light and trying not to wake up everybody.  You can also read at night, enjoy a late-night stroll, and make yourself visible if you get lost, and so on…  (There are generally 3 lighting modes – maximum, economic and strobe; most lamps have similar features.)