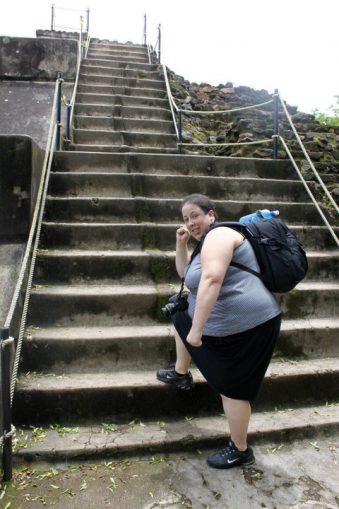 Since my very first trip, in New Orleans, in September 2009, I've been on a constant mission to find THE perfect day bag, which combines safety, lightweight and capacity to hold your required belongings for a full day away from the hostel/hotel room.
There is no ultimate answer and none of the contenders can pretend to win on all fronts.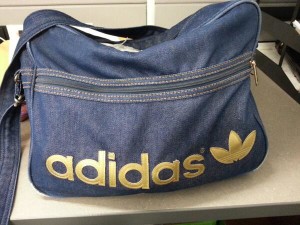 Based on the type of activities you will do and under what conditions, but also on the gear you'll carry (type and weight).  I will go around London all day with a Day Backpack, but I will definitely go for a Messenger in crowded markets.  Wish I could provide a definite answer, but it wouldn't be honest to pretend one bag does it all with no inconvenience.
---
The Day (Back)Pack
PROS: Ideal for heavier loads and long days as it allows a better weight distribution. Completely hand-free! Also, it will generally contain more stuff than a Messenger bag and even maybe a hydration pack which will spare you from having to carry a water bottle all day! It is the ideal buddy for excursions and not too crowded areas and activities.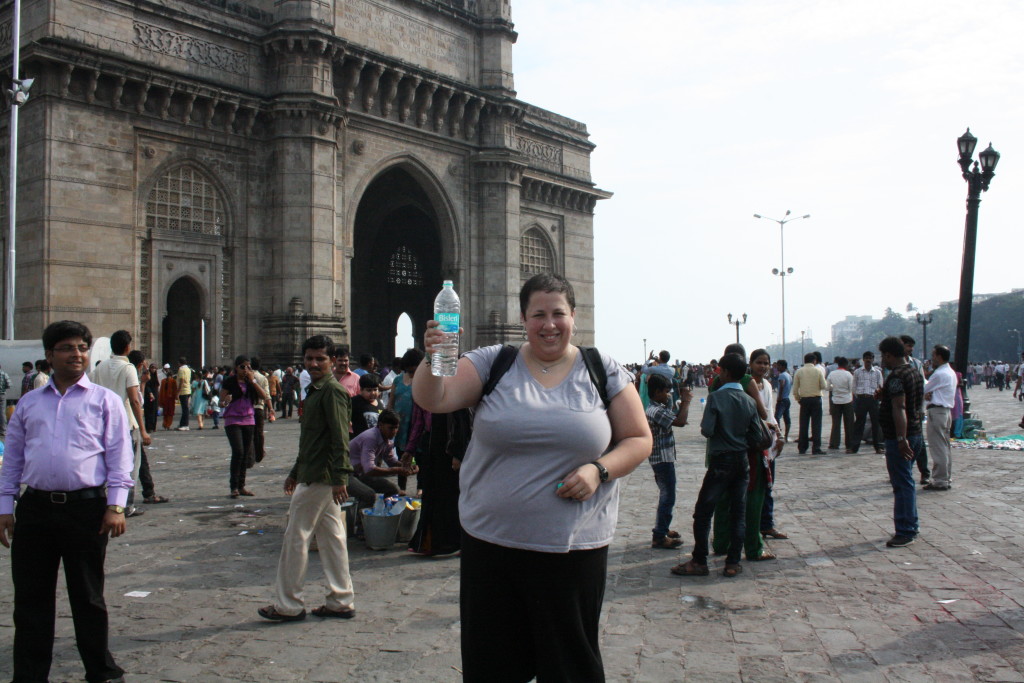 CONS: Safety-wise, it's not the best pick, as you don't see what's going on behind you and because pick-pockets are pretty good at their job.  The solution would be to wear your bag on the front, but then you lose all comfort and your arms and hands are pretty limited in their movements. Also, it can be tricky to go around in tight stores and crowded places without bumping everyone and everything; watch out in stores with fragile/breakables!  Should you remove it and carry it by hand, again, you end up with your hands taken.
---
The Sling Bag
PROS: A decent compromise between the Messenger and the Day Backpack in terms of capacity and comfort.  Also a somewhat safer pick against pick-pockets and a less bulky choice that you can carry on the side, up front or on your back while keeping your hands and arms mostly free.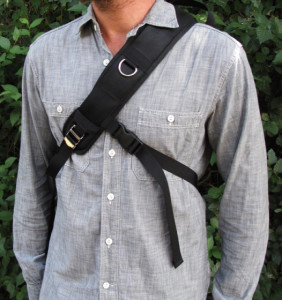 CONS: As there is generally just one main strap that sits on a shoulder, it's that one shoulder that will endure most of the weight you'll be carrying around.  Also, for people on the busty side, these bags are not very well adapted to our physique as the strap (when long enough!) even when there is that secondary strap (see picture above) that goes under your arm which are meant to keep it in place.  Avoid straps attaching with only Velcro; though it may seem more practical to put it on or take it off, the Velcro makes it easier to snap your bag from behind and over time, Velcro loses some "adherence" and won't stick as much as it gets "worn".
---
The Messenger/Airline Bag and other larger purses:
PROS:  Probably the most low-key type of bag (unless you got for super fancy and expensive designer bags!) that will allow a certain discretion.  Depending on the circumstances, it can be worn on the hip, on the lower back or up front on your belly.  With a zipped main compartment, these provide a reasonably safe option, ideal for a night out, restaurants or full day with not so much things to carry around!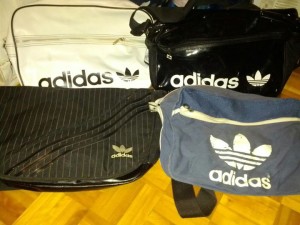 CONS: Hard to find one with a strap long enough to wear it.  Adidas and Puma are some of the brands that provided a decent length strap allowing me to wear my bag cross body.  The weight, though you can wear it on a shoulder or the other and switch around during the day, is focused on one shoulder at a time which can be a bit painful over time, especially with a non-padded strap.  Watch out for bags with just a flap that covers the main compartment without any zippers under; these are screaming for unwanted hands in your stuff!
---
The Camera Bag:
PROS: Will keep your fancy camera and other electronic gizmos safe, as it's more padded than the other types of bag presented above.  In terms of security, they are generally fitted with more straps and options to complicate the work of pick-pockets, maybe even discourage them.  Considering their size, they are generally light-weight as they are designed to be carried along for long periods.  Most camera bags have a customizable Velcro-sections system that will allow you to snug in tightly your precious gear; the high number of pockets, loops, and compartments will also indulge those who like to have everything in its right place and hates to throw everything in one bulk section of a bag.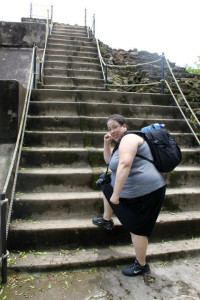 CONS: They are generally the most bulky bags of all, due to the increased padding that other bags don't have.  If they are clearly identified as "DSLR" or "Camera" bag, it's nearly like walking with a target on you saying that you carry valuable stuff.  (The brand of the bag could also betray you…)  You might not get pick-pocketed, but you could get mugged or have your bag stolen when you don't have it on your back, at the restaurant for example, which is not any better in the end!
---
CONCLUSION:
Picking the best bag is based on you and what you plan on doing, where it'll happen and how it'll be. There is no ultimately right answer, as there a none that are vigorously wrong.  Pack light and pack safe!