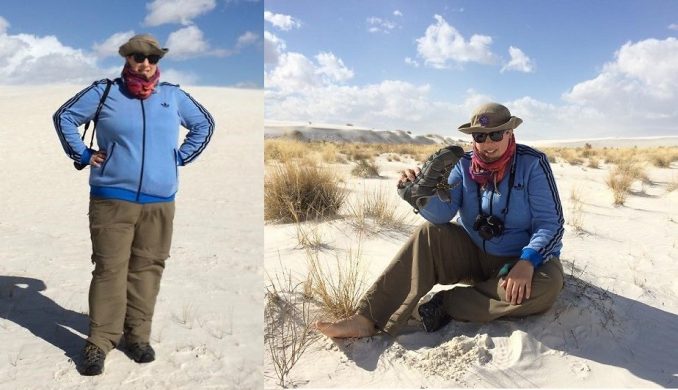 I took some time out of my recent New Mexico-Arizona road-trip to shoot a look.
These pictures were taken at the White Sands National Monument, a gypsum desert near Las Cruces, in New Mexico.
Look features clothes by Adidas, White Sierra and shoes by Keen Footwear, along with a surplus store Army Cadet hat and sunglasses from Ardene.
For all the details on this look : http://lookbook.nu/look/7931602
(Special thanks to Julie for the pictures…)