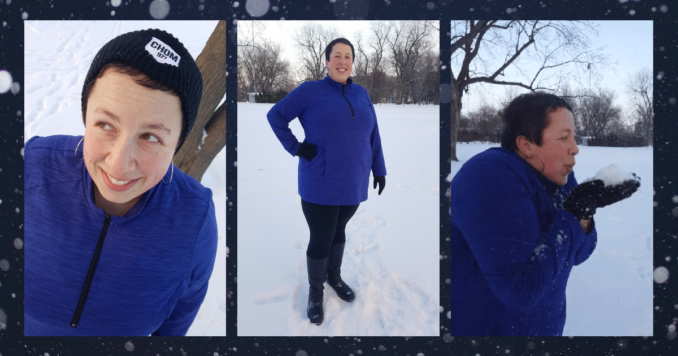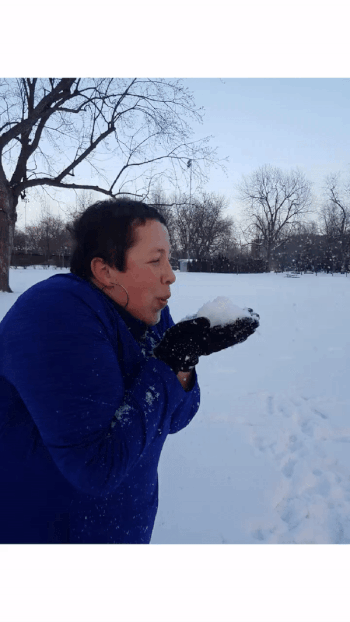 At my last visit to the Boucherville Sportive Plus store, I treated myself and bought a Tsù Tunic… (For those who knew the Montreal store, sadly, it's been closed for a while now.)
Sportive Plus has been part of my life for many years now, from being one of my go-to store for luxury activewear to being the place where I launched my e-book, last winter, without forgetting my recent collaboration with their brand for a series of videos, just before the holidays, meant to empower plus-size women to be and do whatever they want.
I've always had a preference for "princess cut" (also known as "empire waist" or "A cut") tunics. I have always felt it's a cut that fits my silhouette well. It allows a complete freedom of movements. Sportive Plus' princess cut has rarely failed me, from the Tsù tunic to the Xenon sweater (which also works well as a tunic by the way).
I always enjoy a short collar on my vests and other long sleeves apparel; the Tsù tunic combines a half zipper – that adds a length to the body, and a collar, that helps stay warm, when I don't have a scarf with me (which doesn't happen a lot, to be honest)…
Finally, this tunic is made of a soft, brushed fabric that will make you forget you're wearing polyester! I also loved the kangaroo pocket on the front.  Not so much to carry things, but as a way to camouflage my belly…!
---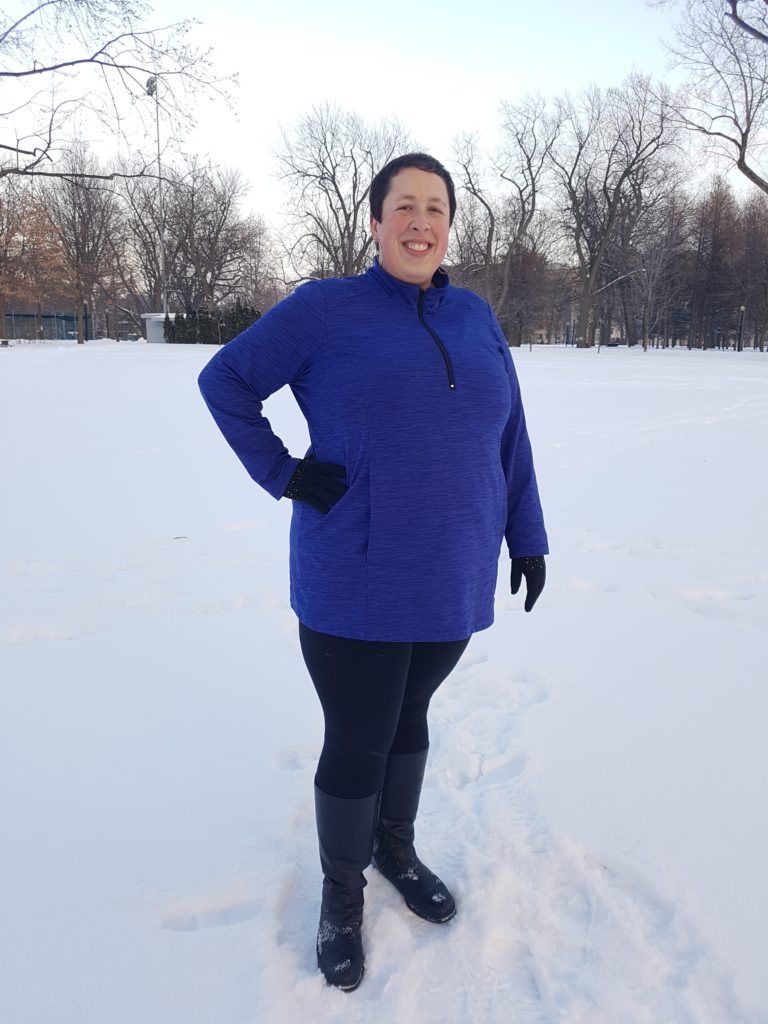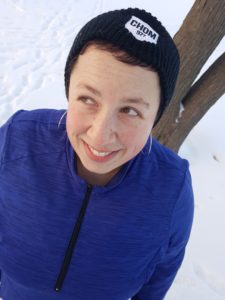 FAST FACTS:
Fabric: 86% Polyester / 14% Spandex
Color: Royal (in the pictures); was also available in Charcoal and Black
Sizes available: 1X to 3X
Washing & Care: Machine wash in cold water; hang to dry
---
BEST BACKPACKING FEATURES:
-Easy to mix & match with most outfit
-Compact and virtually wrinkle-free
-Dries quickly when hand washed
---
VERDICT
The Tsù tunic is so comfortable, I can't just wait until I travel or do some outdoor stuff to wear it! So I wear it to work sometimes (lucky for me, I have a job with a forgiving dress code for comfort lovers like me!)… For sure, this tunic will follow me in my coming trips, whether as an extra layer for cold weather or as an extra layer for cooler nights in the desert or else.
---

Sportive Plus
Many stores across Quebec & Ontario
www.sportiveplus.com
Facebook : @SportivePlus