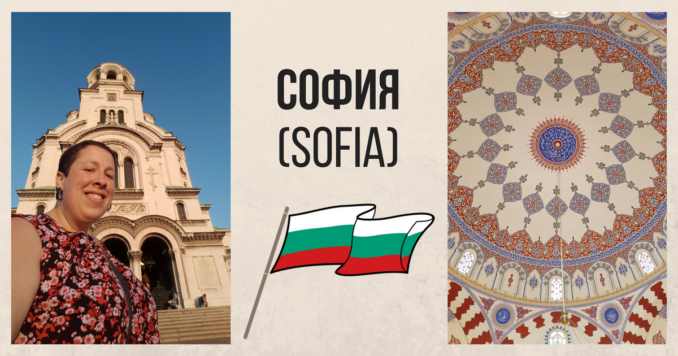 "Plus-Size Bulgaria: Sofia" is is the first of a series of posts about my recent trip to Bulgaria. In a little less than 3 weeks, in September and October 2017, I have been around this country and discovered it through 6 different cities. East, West, North and South, I have sampled many different Bulgarian regions and it's now time to share my adventures and discoveries!
---
Sofia (София): both the capital and the biggest city of Bulgaria with 1.26 million inhabitants. Heart of the province of the same name, Sofia nests at the base of Mount Vitosha (7,510 ft / 2 290 m).

The Bulgarian capital was both, the beginning and the end of my adventure in this Balkan country. It both started and ended on a high note. The very first hostel I stayed in, Hostel 44, was ideally located in the heart of Sofia. The crowd there was incredibly warm and welcoming… and quite party-oriented, to say the least! (I crashed a drinking game night when I came back from dinner on my very first night!) When I was invited to take part, I explained that "I, Grandma Backpacker", would finish my ice cream and go to bed… After traveling nearly 10 hours by plane. I needed my beauty sleep!
As mentioned, I also stopped in Sofia at the very end of my trip, in order to hop on a flight back home. My final stretch at the Sofia Smart Hostel (the huge 6-bed dorm was great!). I finished my travel shopping, mostly on Vitosha (Vitoshka), a pedestrian street full of boutiques, restaurants, bars and… tourists!
---
Land of Many Faiths
One of the most peculiar aspects of Sofia is its Square of Tolerance. Each corner hosts a religious building of a different faith. If you stand in the middle of the centrally located square, you will see, on each of its corner, an orthodox church, a Catholic church, a mosque and a synagogue. I visited both the mosque and the synagogue, after an afternoon at the markets close by. (See below for more info on the markets).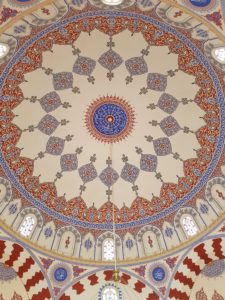 The Banya Bashi Mosque may seem relatively modest from the outside, and the inside is very simple, in comparison to most churches and synagogues. But… the CEILING! The intricate paintings decorating the ceiling of this place of worship amazes by its precision, symmetry and overall harmony!
Don't worry if you want to visit the mosque and you don't have a scarf/shawl to cover up your head and shoulders or if you are wearing a skirt/shorts… You can borrow one of their hooded "cloak" and get to visit the mosque anyway. Just beware of keeping your hood/scarf on your head as you tilt your head back to admire the breathtaking art that spreads across the ceiling of the mosque…
Also, avoid visits around prayer time on Fridays. And don't forget to leave your shoes at the entrance!
---
Sofia: City of Markets
The Ladies' Market and the Tsentralni Hali (Central Market Hall) are located behind the synagogue of the Square of Tolerance. The Ladies' Market is the ideal place to stock on fresh produce like figs, walnuts, and tomatoes. But it's in the Central Market Hall that you will find the best olives variety! Look for a stall in a corner of the ground floor, and point and ask (if your Bulgarian isn't sufficient)! Grab what you need for a picnic and find a bench or a good spot to enjoy your goodies.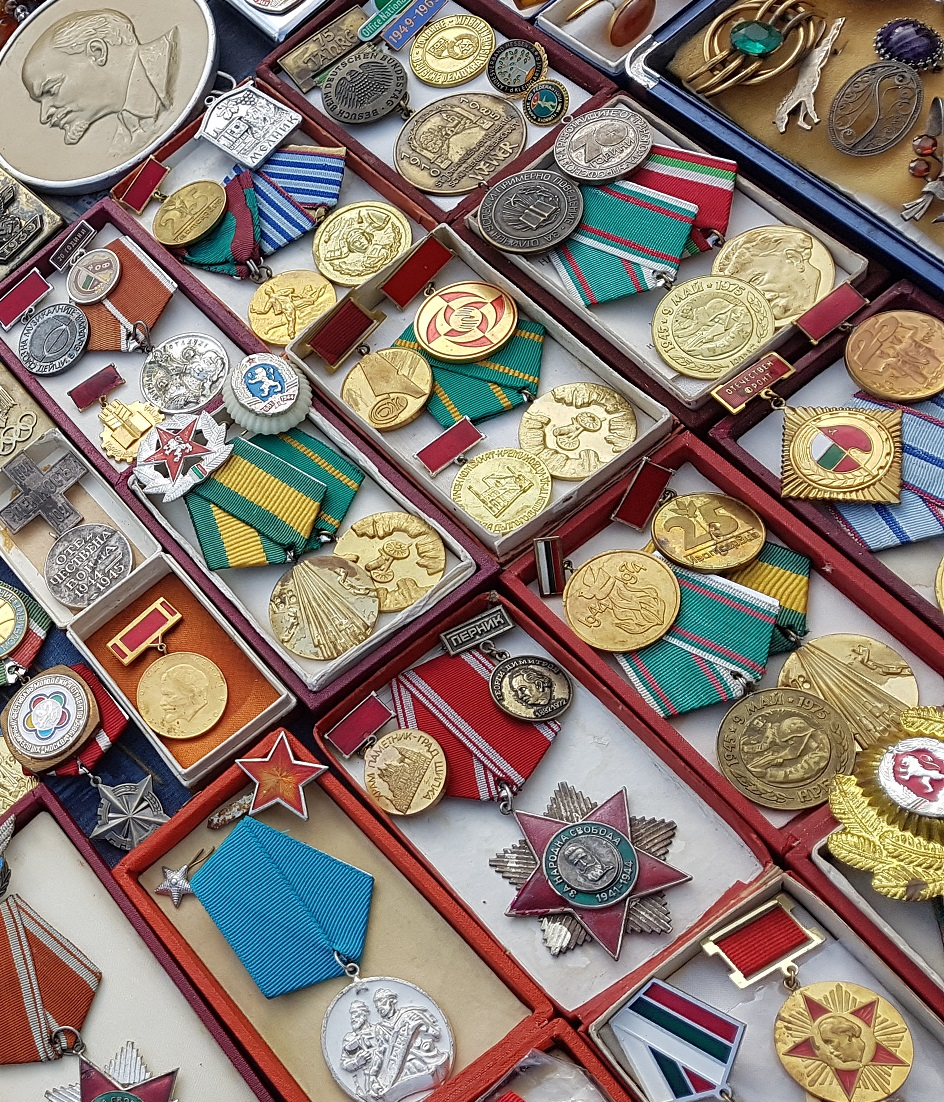 Every morning, in the park-like area leading to the Alexander Nevsky Cathedral, you will find 15-20 tables and merchants. In the purest tradition of Eastern European open-air market, you will find a bit of everything, from the most to the least expected object. Medals of all kinds, pocket and wrist watches, old cameras, musical instrument,s random jewelry. Typical to Bulgaria, you will also find an array of religious icons, painted on wood. Don't be afraid to haggle and negotiate price. It's part of the experience!
Don't be surprised if you find there some remnants of World War II. Unlike other countries, it's still legal to (re)sell Nazi "memorabilia" in Bulgaria. The best you can do, should you face these objects, is to not buy any. That way, you don't encourage the market dedicated to the sale of these objects. On top of it, it could be illegal to travel to other countries (or back home) with these objects. There are way more interesting things to buy there. Why don't you just skip on these items and go for something that doesn't carry the weight of war and hate…
---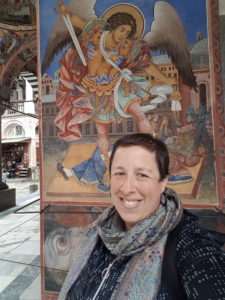 Rila Monastery: Ultimate Day Trip from Sofia
If you have a day to spare while in Sofia, I truly recommend a trip to the Rila Monastery. This is the most famous attraction in the country, and it's also a UNESCO World Heritage site. The monastery was founded in the 10th century in the Bulgarian backcountry. Destroyed by a fire, it was rebuilt between 1834 and 1862. The most important attraction is mostly the outside of the central church. A non-interrupted series of paintings depicts Heaven and Hell… (And all the way to get to end up in one place… or the other!)
The road to Rila goes through the mountain and countryside and will certainly keep you entertained (if you don't get stuck in the Sofia traffic on the way in or out of Sofia). Most tour operators offer this tour as a 1-day excursion, sometimes including a stop by the Seven Lakes for a hike. (Expect a cost of 25-30 Euros / 50-60 Bulgarian Levas.)
---
Stay tuned for the next post, dedicated to the city of Vratsa! You will find out more about some awesome hiking I did in Bulgaria…
---
All photos (C) 2017 – Edith Bernier (The PS Backpacker)