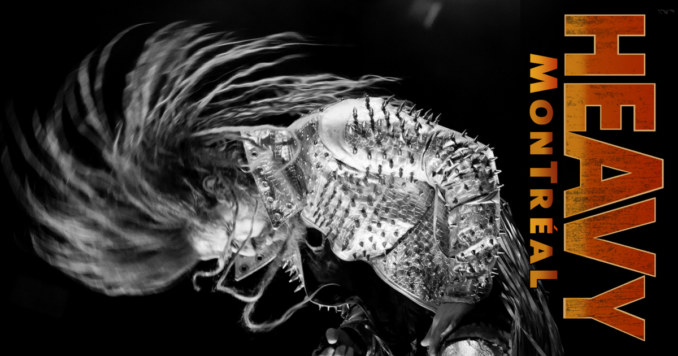 After a one year hiatus in 2017, Heavy Montreal came back in full force for the pleasure of metal fans. The 2018 edition took place last weekend at the Parc Jean-Drapeau, on Île Sainte-Hélène, in Montreal.
(Featured photo: Rob Zombie – by Susan Moss)
One week before the event, Heavy Montreal's production announced that Avenged Sevenfold had to cancel their performance due to the singer's health concerns. The production chose Floridian band Limp Bizkit to perform the very last show of this year's event.
Just like '77 Montreal held the day before Heavy Montreal on the same site, the event was kid-friendly with a zone dedicated to entertaining children.
---
Day 1 – Saturday, July 28
Singing In The Rain… With Marilyn Manson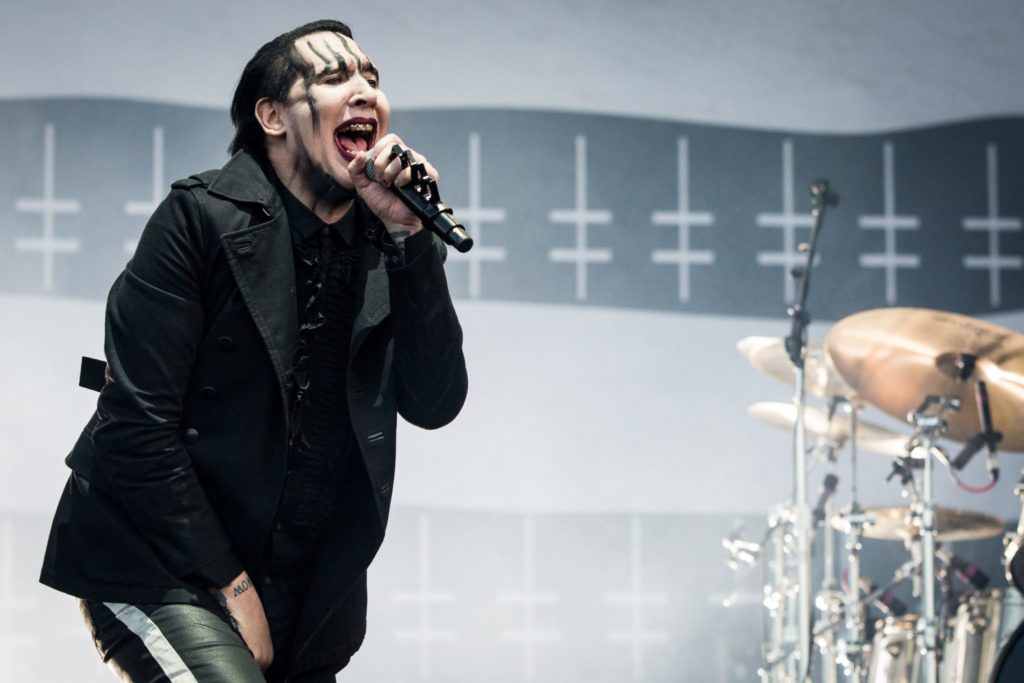 Marilyn Manson was scheduled to perform at 7:15 PM on the (main) Heavy stage. But after finding out that he cancelled his performance the night before in Toronto, we all wondered if we would get a chance to see him live. Good news: we did. Though visibly not in his best shape, Manson's sang his heart out. His voice and usual angst showed up – 15 min. late – and he delivered a decent performance, against all odds. A performance that was interrupted by one of the worst rainstorms I have ever experienced! As he was about to begin "The Beautiful People" (my favorite song), lightning, heavy rain and lightning decided to give a show of their own. Due to these extreme weather conditions, Manson's show was cut short after that song, around 8:20 PM.
---
Rob Zombie: Mermaid Pants in the Mud
A little later, Rob Zombie and his "mermaid pants" took over the stage. But only after mud claimed most of the site, following the heavy rain. Zombie gave a solid, colorful and theatrical performance with no downtime. Marilyn Manson came back on stage to perform their "Helter Skelter" duet (a Beatles cover), one of the highlights of their current "Twins of Evil" tour.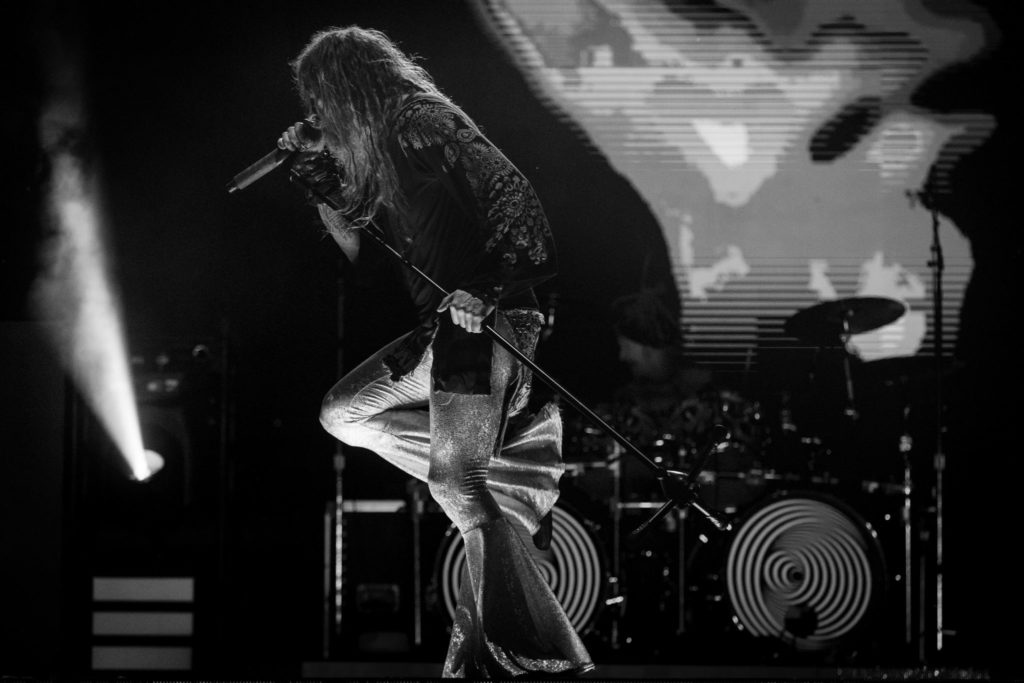 ---
Day 2 – Sunday, July 29
Limp Bizkit, 15 Years Later
When the production announced Limp Bizkit would replace Avenged Sevenfold on stage to end the festival, I have to admit, I was thrilled. The band was a big part of the musical background of my teenage years! (And, to be totally honest, I'm not that familiar with the work of Avenged Sevenfold.)
After 3 days of decibels, the bar was pretty high for Fred Durst and his band. Especially since Limp Bizkit was coming back to Montreal for the first time in 15 years. It's safe to say that they rocked the place down with a high-energy, crowd-jumping performance.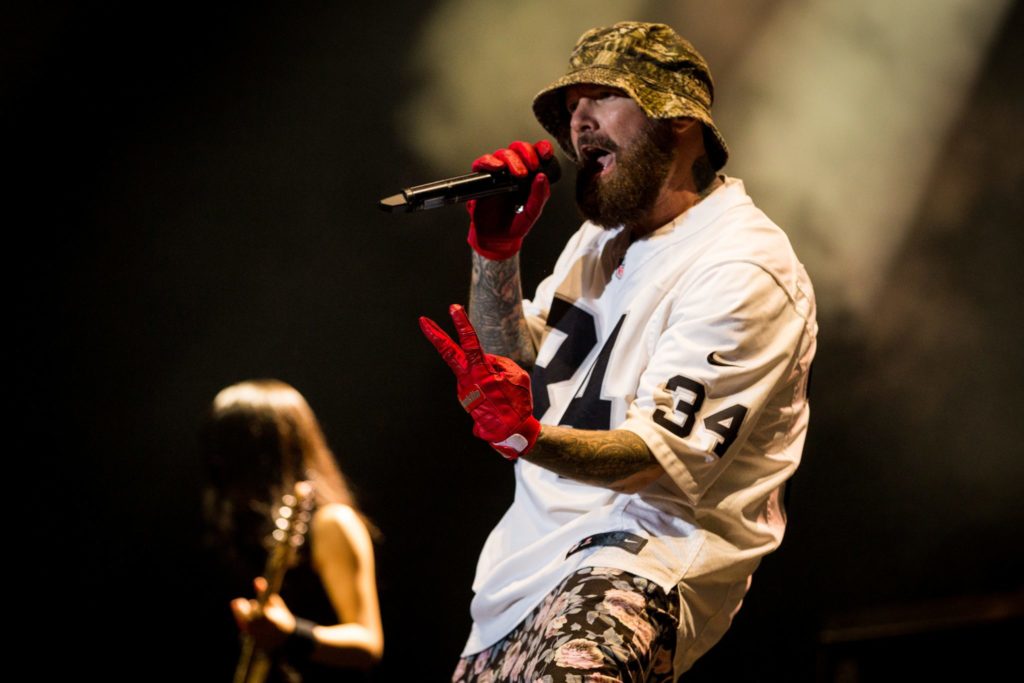 Some highlights of the night: Wes Borland crowd-surfing and playing his guitar in the middle of the crowd and Fred Durst inviting a guy from the audience on stage to sing with him! It was hard to keep our eyes off the stage, at the risk of missing something.
---
The Quest for Plus-Size Merch…
It's not a secret anymore: the t-shirts, hoodies and other tank tops available for sale in these events are too rarely available in plus-sizes (beyond XL/XXL). Considering the variety of bodies I have seen at the event, I suggest that Heavy Montreal leads by example by offering bigger sizes to their fans. As "THE" destination for metal lovers in North America, they have a possibility to lead the way in terms of size acceptance.

During Heavy Montreal, I had the chance to speak with band members from Entheos, Warbringer & The Agonist. Their thoughts on body positivity and more, now available on The Plus-Size Backpacker's YouTube channel!
---
Definitely Worth The Wait!
Overall, the performances went smoothly and on schedule across the 4 different stages on site. Was it worth it to pass on 2017 and come back in 2018, after 2 years? Yes, at least if we look at the line-up they came up with for this year and how enthusiastic the public response has been. Hopefully, the event and its organizers will thrive on this year's success and have the means to come back as strong as they did this year!
---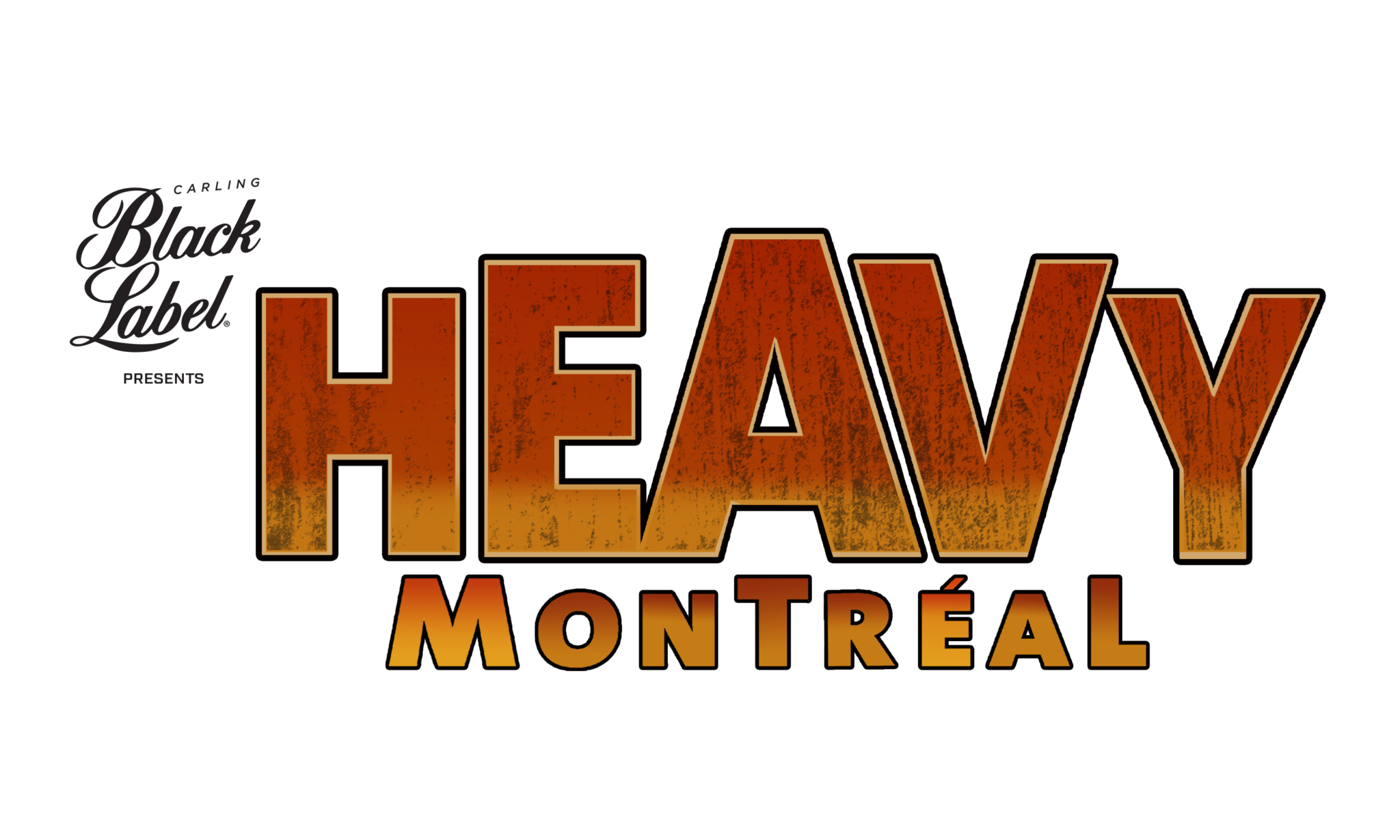 Heavy Montreal – www.heavymontreal.com
North America's premier destination heavy music festival
Twitter: @heavymtl
Facebook: @HEAVY MONTRÉAL
Instagram: @heavymontreal