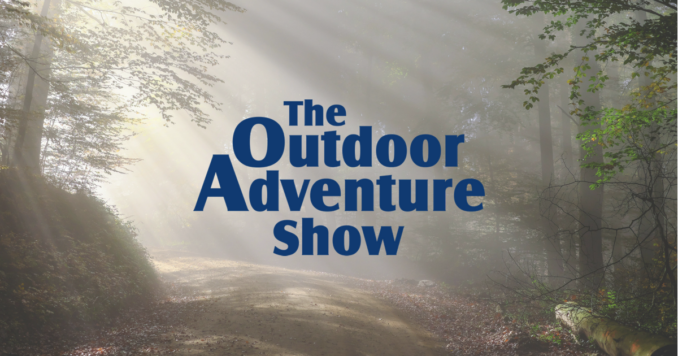 Like last year, I had the chance to be invited to the Montreal Outdoor Adventure Show (Salon Aventure et Plein air).
Since last year has been a great opportunity to get a pulse of the industry, of its new trends and to network with some of the major "players", I was happy to accept the invitation to visit the 2018 edition.
I recognized many faces and/or organizations from last year (Thule, Sportive Plus, Rando Québec, among others), but there were also many newcomers to the event that I was eager to discover!
Also like last year, I was a bit curious (read: kinda nervous!) about bringing up the concerns of plus-size travelers / adventurers to representatives of the industry. (We all know that there can be a strong, "negative" aura around size acceptance matters.) Once again, I couldn't be happier to be proved wrong! I won't lie: our plus-size needs are often unknown, or simply not met by everything labeled "adventure" and "active travel". BUT… it seems like there is an increasing openness on the matter! With the increasing popularity of organizations like Fat Girls Hiking, it can't be denied; big girls also want to conquer the outsides!
Here are a few of my discoveries of the 2018 Montreal Outdoor Adventure Show…!
---
The Ondago App
This "all-in-one" localization map is quite a powerful tool for anyone living – or visiting – the province of Quebec. The 225+ maps in their directory are fully geolocated. But most of all, all maps are usable even while offline. (A major "plus" for people who want to avoid using data.) Ondago could be part of both your wintertime activities (snowshoeing / cross country skiing) AND summer fun (hiking, biking paths). The app also encloses waterways details ("Take a kayak!") and some museum / attractions / heritage tour maps.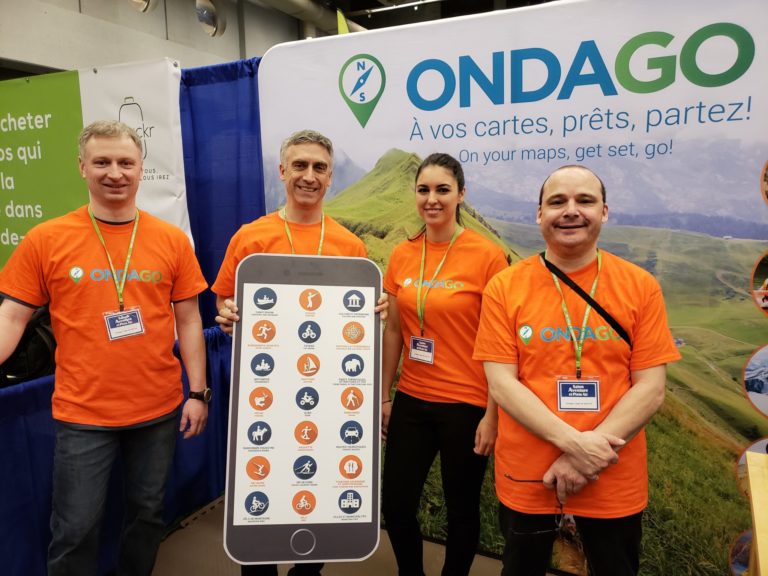 By far its best feature is the fact that all maps are provided by the organizations themselves. This lowers significantly the risk of inaccuracies. Ondago is offered in English AND French, it's also available for both Android (yay!) and iPhone.
---
EcoDive Scuba Diving Center
By far one of the most interesting chats I had during the event was with Manu from EcoDive. (This Scuba Diving Center is based in the suburbs of Montreal, in Salaberry-de-Valleyfield.) I mentioned how, like many water sports, scuba diving can give a not so friendly impression to plus-size adventurers. Manu did agree with that feeling. But he was also quick to reassure me that in fact, this discipline was definitely better adapted to larger bodies than it may seem. (Darn it. Now I really want to go do their introduction course…!)
---
Anokian Nature – Authentic Aboriginal Skincare Products
I wrote a few times on solid toiletries and how they can rapidly become a backpacker's best friend. If it's an "all in one" deal (ex. a soap that works for the face, body, and hair), you're in luck. If on top of this, it's 100% environment-friendly and can be used in lakes, rivers, etc. without harming nature… Well, what are you waiting for to convert? Anokian Nature products are all that. They also contribute to keeping the Canadian Aboriginal traditions and knowledge alive. The company's products are fully biodegradable and without any ecological footprint.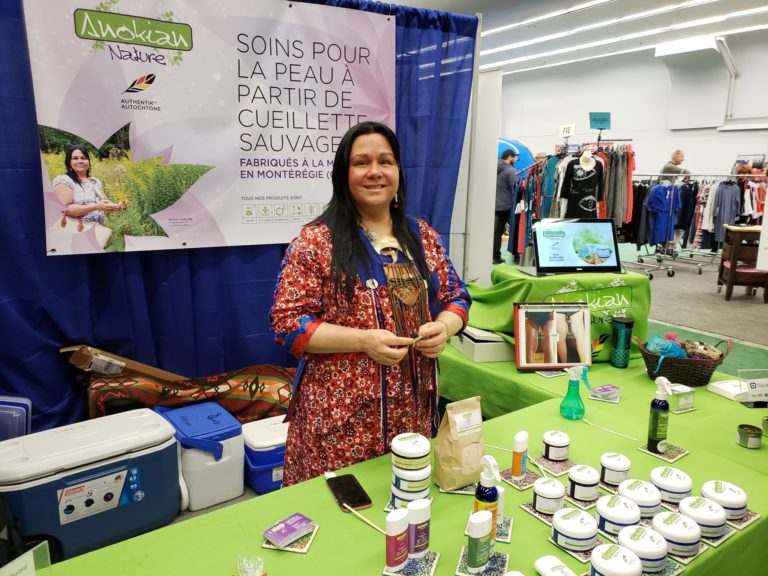 ---
Passion.Voyage
This Montreal-based travel agency could be of interest for plus-size travelers looking into a first adventure. But also for those looking to repeat the experiences. Their different levels of travel customization / organization seem like it could accommodate most travelers needs. I like that one of their specialties is to organize groups based on common interests / goals.
In my craziest dreams, I think of organizing a plus-size – maybe hiking-oriented – group.
You know, a trip organized BY women like us.
And organized FOR women like us.
Wouldn't that be awesome?
#Daydreaming #OneDayMaybe #DontStopBelieving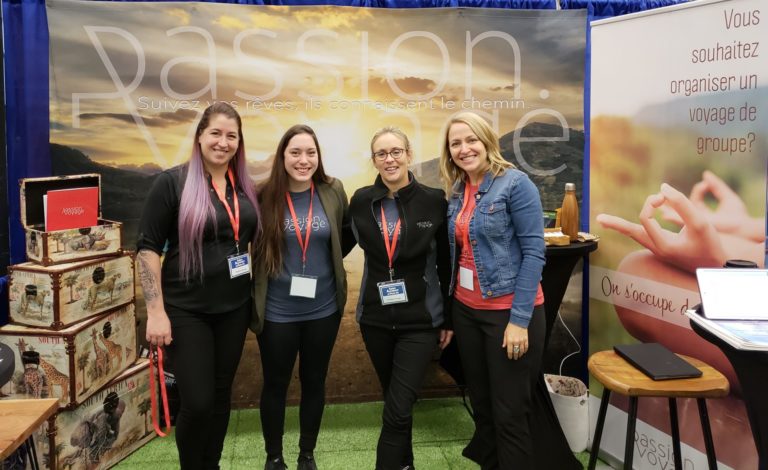 ---
Thoughts?
In retrospect, it feels safe to say that the Outdoor Adventure Show is becoming more and more of a must with every new edition. Thanks to Canadian pillars of the active plus-size community like the activewear brand Sportive Plus, the event is becoming more and more inclusive of larger bodies. (I would love to compare the Montreal version with the ones held Toronto, Vancouver, and Calgary…)
Would I go again next year? Unless there is a major lack in new brands and organizations present (which would be surprising), I'm definitely up for it.
The outdoors are ours!
---
And if you are not convinced yet, let me say this. Many outdoor activities are great picks for plus-size people, especially for beginners. 

Hiking is probably the best example… (and my favorite of all). Why? Because the financial investment and equipment required are minimal. But also because the levels and possibilities are nearly endless. Your ride, your stride!