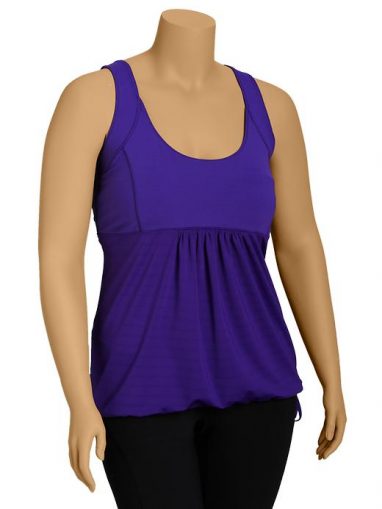 Very recently, Old Navy Canada started selling their Women's Plus collection to Canadian women.  (Lucky for me, as I recently found out about their US Plus Size collection and was incredibly jealous… until I became really glad to hear the news, thanks to my friend & co-worker D.!)
I ordered 4 items (which will be reviewed in the upcoming weeks) and I already put 2 of them to the test.  One of them is the Women's Plus Active by Old Navy Compression Tank.

FAST FACTS:
Price I paid: CAN $26.94 (about US $25 / £16 / € 19)
Size I picked: 4X (1X-4X sizes available)
Color I picked: Purple Essence (also available in Carbon/Dark gray & Pollywog/Emerald green)
Fabric: 44% polyester, 44% nylon, 12% spandex
Washing & Care: Machine wash & dry (based on label; I plan on washing it on the delicate cycle and air-dry it)
BEST BACKPACKING FEATURES:
-Low wrinkle fabric
-Easy to hand-wash, air-dry time is about 4-5 hours (ideal for minimalist luggage)
-Breathable, comfortable & allows complete freedom of movement
-Rather small once folded & won't take much room in your backpack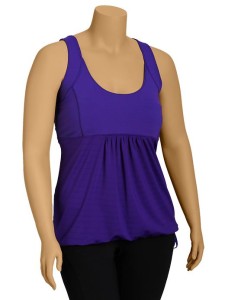 I paired this top with Women's Plus Active by Old Navy Compression Capris and gave them a "test drive"; I worked out wearing it!
The highly synthetic blend might scare some people; I am usually more into natural fibers like cotton and linen. But those can quickly turn into a backpacker's nightmare as they take forever to dry without an actual dryer.  Good news: this tank is not only soft to the touch (especially on the strap-bust area), but it has a high level of "breathability", which is definitely diminishing the sweating and, if perspiration there is, it seems that the fabric doesn't increase the smell.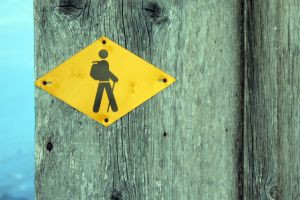 The tank moves well along the body and doesn't restrain exercise and ample movements.  It is very light and breathes well.  The built-in support bra along with the "racer" back helps it stay in place.  Though the fabric is thicker around the bust and the straps, it doesn't create excessive warmth or retain humidity.  Also, that part covers the cleavage well in the front. The back goes high enough to fully cover your bra.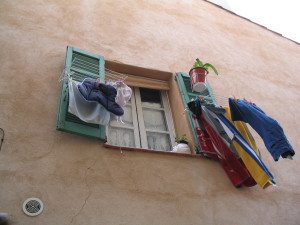 This tank can easily be washed by hand (I will personally use the delicate cycle on my front-load machine) and air-dry it.
FINAL WORD :
I recommend the Women's Plus Active by Old Navy Compression Tank, not only for traveling purposes but also to work out… and even to chill around the house!

OLD NAVY:
Old Navy Canada – www.oldnavy.ca
Old Navy USA – www.oldnavy.com