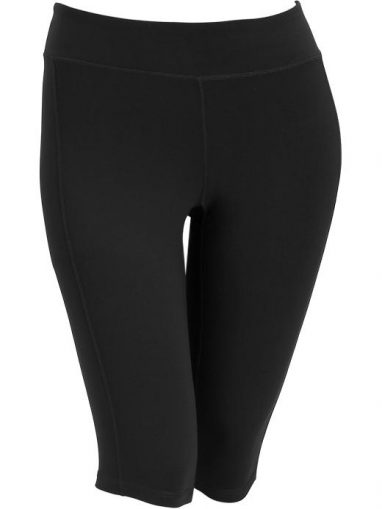 Again this week, I will review clothing that I found (online, in this case) and thought could be a great addition to a Plus Size Backpacker's luggage.
I previously mentioned the fact that Old Navy Canada started selling their Plus Size Collection online for Canadians.  So last month, I treated myself and ordered 4 items from Old Navy, after I read about their products being decently priced and of a good quality.  In that same order, I received Women's Plus Active Compression Capris by Old Navy which I thought could be part of some great backpacker's outfit.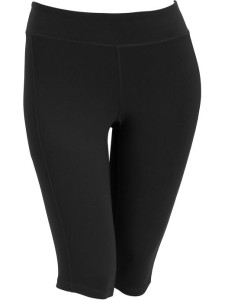 FAST FACTS:
Price I paid: CAN $31.94 (about US $30 / £19 / € 23)
Size I picked: 4X (1X-4X sizes available)
Color I picked: Black is the only available color
Fabric: 85% polyester, 15% spandex
Washing & Care: Cold machine wash, Tumble dry at low temperature (based on label; I plan on washing it on the delicate cycle, or hand-wash it when backpacking, and air-dry it)
BEST BACKPACKING FEATURES:
-No wrinkle possible
-Easy to hand-wash, air-dry time is about 4-5 hours (ideal for minimalistic luggage)
-Perfect balance of tightness and looseness; no "jiggle" & total comfort
-Rather small once folded and won't take much room in your backpack

Paired with Old Navy's Women's Plus Active Compression Tank (read my review here), I completed 2 full workouts and hiked up Mont Royal to put those capris to the test!
I was a bit worried about the fact that the whole thing is made out of 100% synthetic fabric; again, I was wrong. (I'm actually starting to be a major fan of these synthetic blends made for active lifestyle!)  One of the major perk of synthetic fabric over natural one (generally cotton when it comes to that kind of clothing) is that a) they don't stretch out, lose their shape and become baggy when you wear it and b) they don't store humidity and remain dry, which reduces the friction that causes chafing.  (All the seams are flat-lock on these compression capris, which also diminishes the chances of chafing.)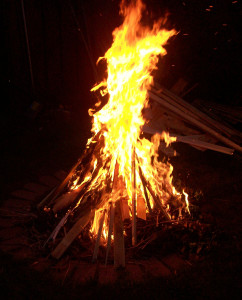 The cut allows the waistband to be worn higher or lower and will fit most silhouettes.  It stays well in place and make you feel tightly wrapped like a burrito (which is in no way a bad thing, especially when you move around a lot)!
FINAL WORD : A must for traveling, the Women's Plus Active Compression Capris by Old Navy working out and is great under skirts and dresses to avoid inner thigh chafing! I already ordered another of those capris!
OLD NAVY:
Old Navy Canada – www.oldnavy.ca
Old Navy USA – www.oldnavy.com