Another pick from Old Navy's Women's Plus Collection!
Do I have to remind you that I was truly excited – as most plus-size women – that this collection was finally made available to Canadian ladies… yay!
So this week, let me tell you about the GoDRY Graphic Tee from the Women's Plus Active collection of Old Navy.
I only rarely go for graphic t-shirts (especially when it's a written message), as I feel it brings a bit too much attention to my bust.  (There's nothing like a guy trying to read a distorted message on your boobs to create a very awkward moment!)  But I fell for this one, and I don't regret it a minute.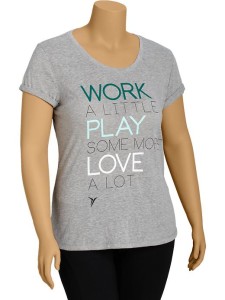 I gave it its ultimate testing on Wednesday, September 11, when the humidity level was through the roof downtown Montreal and I decided the timing was perfect to see what this "GoDRY" feature is all about.
FAST FACTS:
Price I paid: CAN $19.94 (about US $19 / £12 / € 14)
Size I picked: 4X (1X-4X sizes available)
Color I picked: Heather New Gray with "Work A Little, Play Some More, Love A Lot" graphic (only color available)
Fabric: 53% polyester, 35% cotton, 12% rayon
Washing & Care: Delicate machine wash & Tumble dry at low temperature (based on label; I plan on washing it on the delicate cycle and air-dry it)
BEST BACKPACKING FEATURES:
-Low wrinkle fabric
-Pale color that won't draw too much heat from the sun but doesn't get dirty too easily
-Easy to hand-wash, air-dry time is about 3-4 hours (ideal for minimalist luggage)
-Color matches with most outfits
-Fabric is incredibly thin (yet no see-through); takes minimal space in your backpack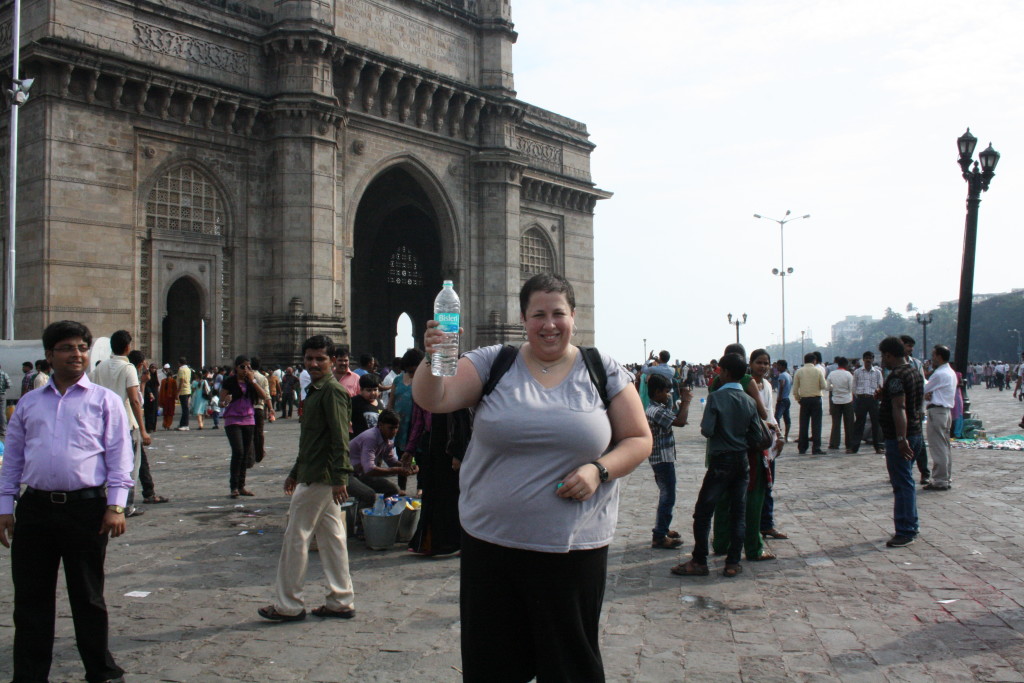 Though I felt like I was back in Mumbai in the last days of the rain season on that day and felt all moist at the moment I stepped out, it seems like my tee-shirt didn't betray me!
Even though it wasn't humid or spotted, I sometimes felt as if the warmth and humidity was trapped between my skin and the fabric.  My look was safe, but I wish the fabric would breath a little bit more.  On the other hand, I'm the kind of person that's never cold, so I might not be the best judge… Maybe this tee-shirt can double as a quick-dry AND pseudo-thermal top?
FINAL WORD
This tee-shirt is really versatile.  The color – which is pretty neutral – can easily be matched to a lot of bottoms, and its smooth texture makes it a decent candidate as a back-up pyjama top, because, as I always say, never bring anything that can be use only once or that has a single purpose… (exception made of underwear and swimsuit!) 
OLD NAVY:
Old Navy Canada – www.oldnavy.ca
Old Navy USA – www.oldnavy.com