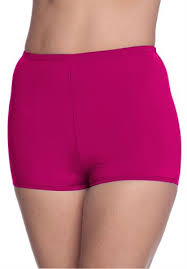 In my constant quest for better, small, more efficient backpacking-friendly clothes, let me tell you about Comfort Choice Microfiber boyshort, another great find for the plus-size backpackers and travelers!
Those panties have all the crucial features that travelers will look for (lightweight, space efficient, versatile, quick dry), on top of being really comfortable!  Those will give you great coverage (you're not completely exposed if you wear a skirt and the wind blows up your dress!) and stay well in place, avoiding displeasing "stuck in a bunch" situations.  Also, it creates minimal friction and helps to avoid chafing, a calamity for the plus-sizes that we are!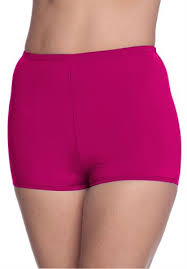 FAST FACTS:
Price I paid: CAN $6.38 (about US $6 / £3.75 / €4.50 – bought on OneStopPlus.com PLUS shipping, customs, etc. – also available on Amazon.com)
Size I picked: 10 (took me a few attempts to find the right size; the size chart on OneStopPlus is not very accurate and you might experience a few mishaps before finding the right size – size 7-16 available)
Color I picked: Black, Dark Blue & Cherry Red (also available in white and nude)
Fabric:  92% Polyester, 8% Elastane (Spandex)
Washing & Care: Machine wash warm, line dry

BEST BACKPACKING FEATURES:
-High-efficiency packing features: thin, light & compact
-Air-dry time is about 4-5 hours
-Invisible under most clothing, including leggings and tight pants
-Will not leave you too exposed if you experience a sudden draft that blows your skirt/dress up
Some of you might think those look a lot like "granny panties"; I can get why, but at least, with the variety of colors, you can try to escape the cliché…  (Personally, I'm mostly about comfort and not really about the look when I travel, especially when it comes to undergarments; those suit my needs perfectly.)  I love the fact that these panties disappear under your clothes and that the fabric is really thin, yet with proper care, it doesn't tear/rip easily.
VERDICT:
Definitely a YES.  As backpackers, I don't think women (whatever their size!) can afford to be appalled by the look (I'm not!) or by unmatching bra & panties kits (again, not my case).