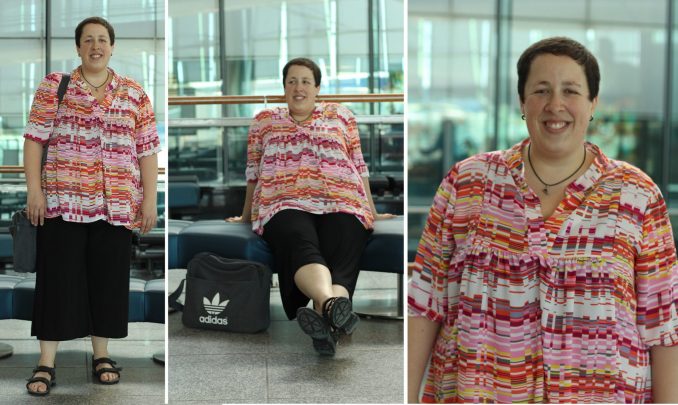 Because it's not nice enough to shoot outside, this indoor shoot allows me to introduce you to a brand that I have not previously discussed on this blog : Sealed With A Kiss (SWAK) Designs.
In an upcoming post, I will provide further details on the tunic and gaucho pants seen in this look, but in the meantime, enjoy this outfit I put together as another great travel outfit.
Look features a tunic and gaucho pants from Sealed With A Kiss, paired with Merrell sandals and – of course – an Adidas bag.


For all the details on this look : http://lookbook.nu/look/8142991
(Special thanks to Louis-Philippe Joly for the pictures…)