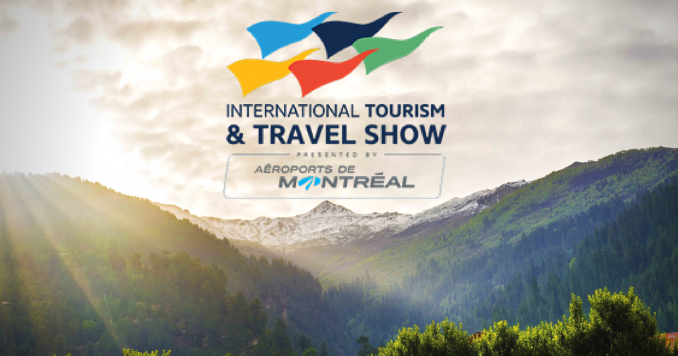 ---
*The "Plus-Size Bulgaria" series will come back again next week, stay tuned!*
---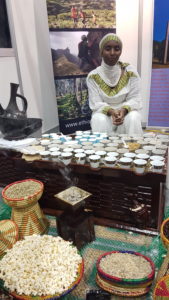 Last weekend in Montreal was the International Tourism and Travel Show. And in spite of the nice weather (probably the last nice and warm days of October before the November gray hits), there was a LOT of people! With so many booths, presentations and experts present in the same place, needless to say, I felt like a kid in a candy store…
---
The International Tourism and Travel Show… in Numbers!
3 days
29th edition
More than 100 countries represented
300 free presentations
Over 400 exhibitors
36 000 expected visitors
Numerous, non-stop shows (music, dance, etc.) presented on the main stage
Many tourism offices, embassies and cultural centers were present (I had very interesting chats – and tea, and coffee! – with the staff from the Senegal, Ethiopia and Morocco booths, among others…). 
But wait, there was more! Some of TV5 travel show hosts (like Pierre-Yves Lord for "Les Flots" and Sophie Fouron) were present on site to meet the public. Singer Marco Calliari, a former member of metal band Anonymous who later turned to traditional Italian music, was also there. He performed some of his Italian songs on Friday, as a one-man band.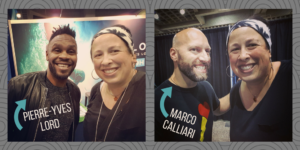 I had a chance to meet again with Laurence and François from Allia Designs & Cultures. I also met with Joanne, the woman behind the brand Flying7 (a Montreal-based brand that developed its own capsule wardrobe). Overall,  so many fascinating discussions…!
Of course, travel agencies were also present for this "travel fest". And they were one of the show's "components" that interested me the most.  Here's why…
---
A Desire to Adapt…
Not so long ago, house swaps, WWOOF-ing, volontourism and slow travels were still marginal travel "practices". It's not the case anymore. Though mainstream travel remains a big part of the show, we can definitely see an interest in different, alternative ways of seeing the world. This desire is coming not only from the organization of the International Tourism and Travel Show, but also from the exhibitors present at the event. #Yay
And, you know me, I had to advocate a bit on behalf of plus-size travelers. (The girl can't help it, haha!) So I went and "pitched" the idea of organizing groups and itineraries destined to a plus-size public. So bigger travelers can have a new option for group travels. A trip during which they know they won't be judged. An adventure that would allow them to travel and fully enjoy it, without all these annoyances that never bother "regular sized" travelers… but that are littering our plus-size adventures.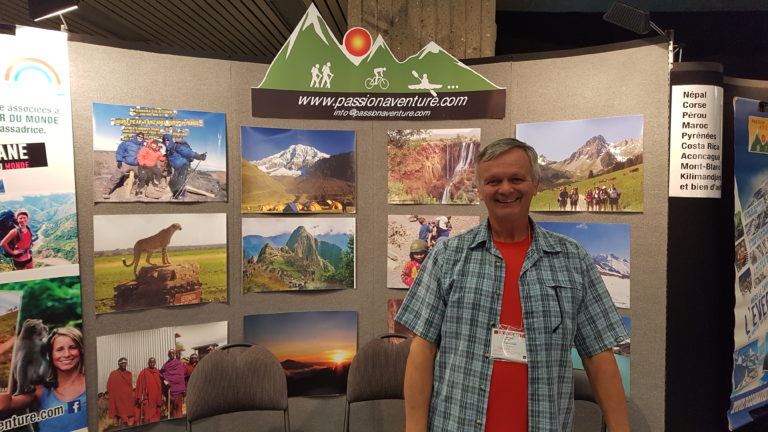 I'm happy to say that the different representatives and agencies I have spoken with all seemed genuinely interested and open to the concerns and preoccupations of travelers of size. Some were surprised by the topic, but in all cases, I felt I had a chance to "pitch" my ideas and establish a good contact… Who knows what's next…? If the people I spoke with reflect the industry as a whole… this gives me high hopes in the future! #Exciting
---
A Chance to Chat With Pros…
One aspect of the International Tourism and Travel Show that is innovative, while simultaneously addressing the needs of the different "types" of travelers, is the "Zone Experts" ("Experts Zone"). Nearly every hour, all through the show, bloggers, writers, travelers and experts of all sorts share their passion and answer questions about different travel-related topics : destinations, travel shopping backpacking tips… It creates a two-way discussion between the expert and the public, allowing visitors to participate, rather than be simple "spectators".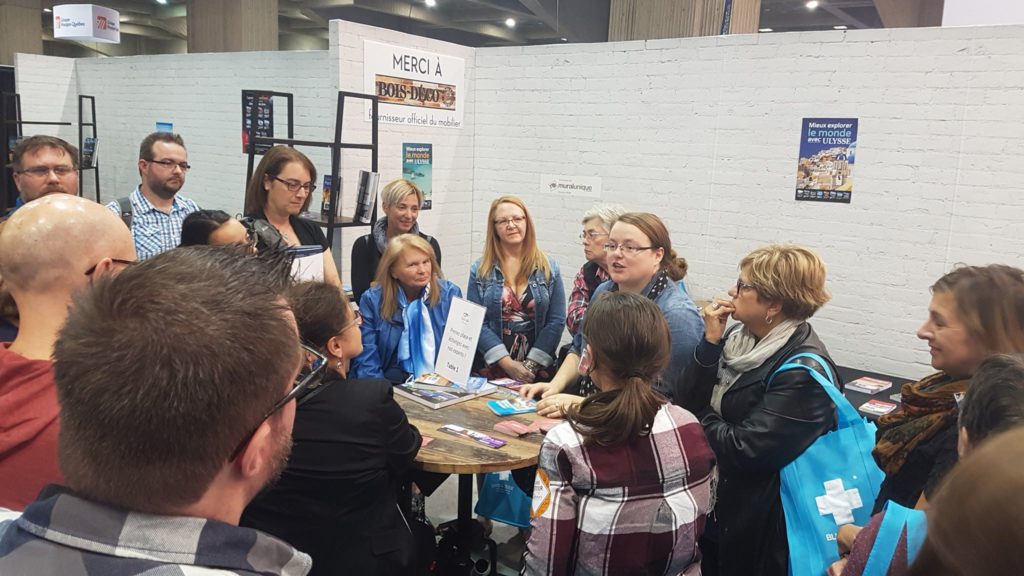 Among presenters, established blogger Jennifer Doré Dallas (Moi, mes souliers) discussed solo travel, backpacking and travel blogging and answered the questions of a curious and captivated audience.
---
In a nutshell…
I really enjoyed my experience at the event. Having so many businesses and professionals of the travel industry in a same place is impressive (almost humbling!). For me, it was a great opportunity to take the pulse of the sector… I might be a backpacker, but we are all traveling the same planet, no matter what type of travelers we are! (And who said we only have to be one type of traveler…?)
I feel that there could possibly be some exciting connections and outcomes following this travel show. I also plan on trying to join the Zone Experts team next year… Since the organization seems eager to explore the new dimensions of travel, I think it could be a great way to make plus-size travel a hot topic!
Get ready for next year… The 30th edition of the event should be quite impressive!
---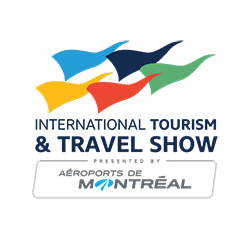 International Tourism and Travel Show (Salon international tourisme voyages)
October 20-22, 2017 @ Place Bonaventure, Downtown Montreal
Web: www.salontourismevoyages.com/en
Facebook: @SalonInternationalTourismeVoyages
Instagram: @salontourismemtl
Twitter: @SalonTourisme
Find out more with #SITV2017