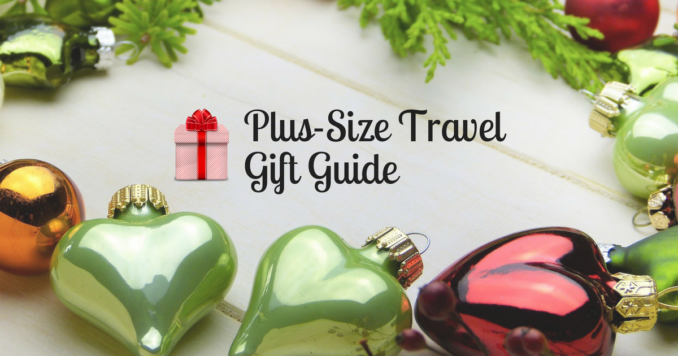 For the first time ever, here is a Plus-Size Travel Gift Guide, right in time for the holidays!
The Halloween decorations gave way to a (very early) Christmas decor invasion all over Montreal. To give you plenty of time to write your list for Santa Claus, here is The Plus-Size Backpacker's Plus-Size Travel Gift Guide!
So I have compiled here a few items that I have grown very fond of through the years. From all time favorites to recent discoveries, you will find here a few ideas to add to your Christmas wish list… or to slide under the tree for your favorite plus-size traveler!
NOTE: I haven't received any incentive to include products to this gift guide. Every item has been carefully picked with careful consideration by no other than yours truly! After 5 years of backpacking and product-testing, I feel it's a good way to share advice on great products and gadgets!
(The items presented here are in no particular order, in case you wondered…)
---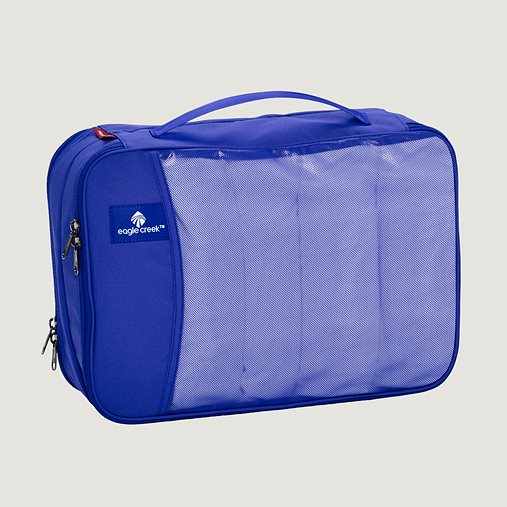 Pack-It™Cubes / Pack-It™ Clean Dirty Cubes (by Eagle Creek) 

$10-35
All the practicalities of regular packing cubes remain. The extra value? This new model keeps your dirty segregated from the clean clothes… AND keeps it compressed!
This twist on their regular packing cubes becomes your best friend when you have more soiled than fresh clothes… you know, like at the very end of the trip…!
---

High Rise Anti-Chafing Panty Short (by Thigh Society)

$34
Chafing is a plus-size woman's annoyance. Travel chafing rapidly turns into a nightmare that could rapidly compromise your adventure. And nobody wants that!
Many styles exist on the market. I have personally tried and tested the version made by Thigh Society, a Toronto-based company. And I have adopted it right away!
I brought my anti-chafing short on EVERY SINGLE TRIP I took since I got them. And I have never regretted it. Though the price is a bit higher than regular bike shorts, the product is worth the investment. An excellent quality, well designed and comfortable item that you will only regret not buying before!
---
Silk Undercover Bra Stash (by Eagle Creek)

$10-15
Another long time favorite of mine! If you already use your bra as a stash, then you will be happy to have this tiny silk pocket to keep your bust… organized? There isn't much else to say, this video above explains it all!
---

The Fouta (by Allia Designs & Cultures)

$40-45
Probably the biggest surprise of the year for me! I was very curious – and skeptical – when I tested my fouta. How could this pretty woven cloth (that looked more like a big, comfy shawl/scarf than anything) replace a travel towel? After careful testing at home and on the road, I say… no more travel towel! I have seen the light!
---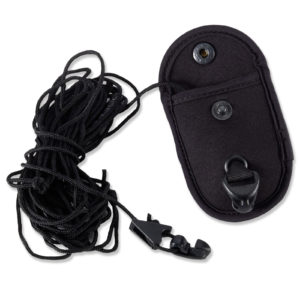 Lite Line Clothesline (by Sea to Summit)

$15
The smallest clothesline I could ever find! Over 11 ft (3.35 m) of line. An easy to setup, adjustable hook system so you can set it up virtually anywhere. The line is actually double and allows pinching your items between the two ropes. With sliding beads to help keep drying items in place, your drying laundry is safe and doesn't risk flying around too much!
And guess what? All that fits in the palm of your hand! You could probably make a fist with the Lite Line in your hand even!
---
Gear Hauler Backpack (by Eagle Creek)

$150-175
I know. Eagle Creek comes back A LOT in this gift guide. But this carry-on backpack has been following me to Poland, Peru, Bulgaria and has never failed me.
Not a broken strap. Not a single issue with any of the zippers. It even came back twice in the belly of the plane as a checked luggage, and never suffered from it. It was dragged and thrown around – like all proper backpacker luggage, haha! – and remains to this day, intact. This was probably my best luggage investment to this day!
---
Subterra Carry-On (by Thule) 

$300-350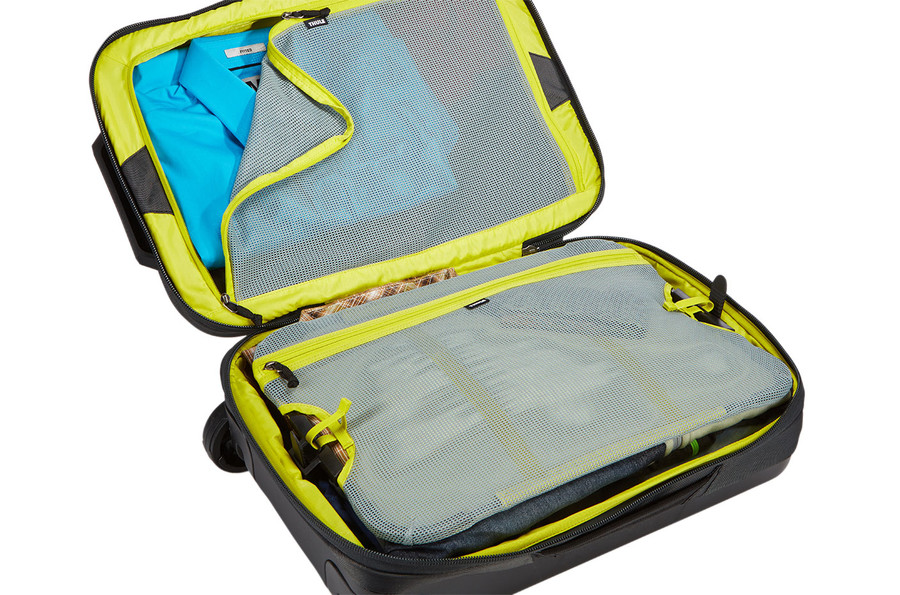 I have seen a demo of this carry-on suitcase at the Montreal Outdoor Adventure & Travel Show, last April.
The most interesting feature in this luggage is the inside panel that offers an impressive level of compression of the content. This same compression panel also creates an adjustable "compartment", separating dry/wet, dirty/clean clothes. No need to wrap or bag your dirty laundry anymore!
This makes the Subterra Carry-On a very serious contender for all the travelers who are not fans of backpacks and would rather opt for a suitcase…
---
"The Ultimate Guide to Plus-Size Backpacking" (by me!) 

$9.99
Well, of course I had to plug my Amazon e-book in this gift guide, haha! If you're new at plus-size traveling or backpacking, I believe that the Ultimate Guide will lead you to a positive and empowering first traveling experience! Get your copy on Amazon!