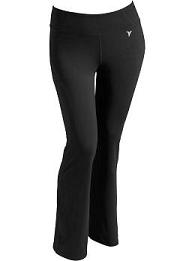 With every week passing by, I'm getting more and more thrilled about the products I ordered that I'm reviewing for you here… and this one is no exception.
After writing about some more "sporty outfits" (read my review of Old Navy's Compression Tank, Compression Capris, and GoDRY Graphic Tee), this week's post is focused on the most multi-use item I have found since I began my quest for Plus Size backpacking-friendly clothing.  Some of you, dear readers, may think I'm over-excited, but trust me, there is no shortage of possibilities and combination possible with these pants!
When I bought some Old Navy's Women Plus Active Compression Pants, I found what I have been looking for for a long time: complete comfort without having to compromise on the look, combined with quick drying and an incredible versatility.  Though these pants are officially considered "Activewear", they can potentially sneak into your work outfits…  I know, I did it! (It all depends on how "formal" your work environment is, of course…)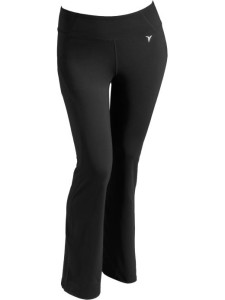 FAST FACTS:
Price I paid: CAN $32.00 – ON SALE (reg. price: CAN $34.94 – about US $34 / £21 / € 25)
Size I picked: 4X (1X-4X sizes available)
Color I picked: Black Jack (only color available)
Fabric: 85% polyester, 15% spandex
Washing & Care: Cold machine wash, Tumble dry at low temperature (based on label; I plan on washing it on the delicate cycle and air-dry it)
BEST BACKPACKING FEATURES:
-No wrinkle fabric
-The tiny zipped pocket at the back, on the waistband, is a discreet, hidden stash of cards, few bills and maybe a key
-Can be used as a more "dressed" pants, if paired with a fancier top, but will also follow you on every excursion you take part into
-Black matches with everything; super easy to mix and match with the rest of your travel  clothes
-Easy to hand-wash, total air-dry time is about 5-6 hours (ideal for minimalist luggage)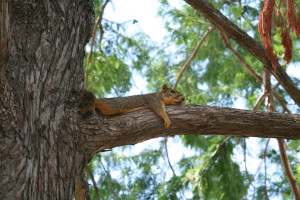 When I first tried these pants, I was experiencing a nasty cold but still needed to go to work. The idea of wearing work clothes, even jeans, was highly appalling.  I thought this was the best way to sneak in some comfortable clothes at work and hope to go unnoticed… it worked!
One thing I was a bit surprised about (and which is a definite plus for me) is that the coral-ish color stripe shown on the back of the pants (on the alternative view picture from Old Navy's website) just doesn't exist on the pants I received!  (It just makes it more versatile anyway!)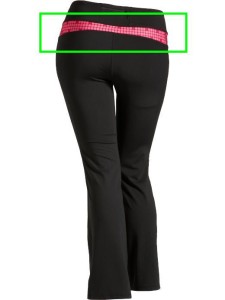 FINAL WORD
By far, though I have been really satisfied with all the items purchased from Old Navy, this is my FAVORITE!  I can wear it at work, for those days when I need to feel comfy, as the look and cut of these pants can look more "business" than they actually are!  They can definitely serve a lot of different purposes, depending on the top and accessories you match with it, which is a MUST when backpacking, as you never know what can happen!  I already know these will be my favorite "plane pants"; also, because they don't give too much of a "scruffy" vibe, it can also boost my chances of getting a free upgrade to a higher class on the plane, which (rumor has it) they apparently give out to people looking "appropriate" for the class…