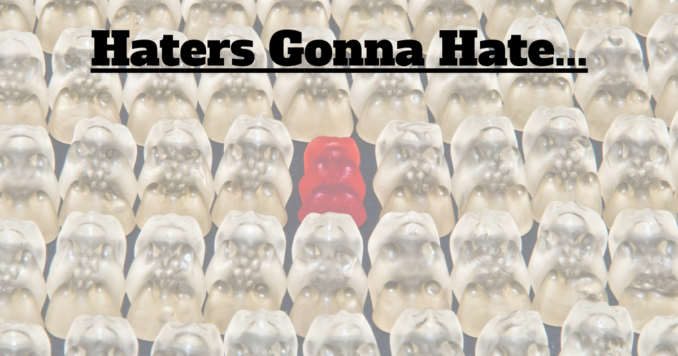 Have you ever noticed how, whenever something body positive – or "pro plus-size" – is published, the fat-shaming trolls always spread the same handful of comments? It's like "eat less, move more, lose weight, you're fat" is the solution to everything for these mean folks… and most times, it's not even a pertinent answer.
---
The other most common "arguments" is what we take away from them: we use too much health care or we take over their physical space are probably.
Yeah, right.
All we want is to steal from space and care from you. That same healthcare where we are too often judged for our body size BEFORE undergoing any sort of actual health assessment.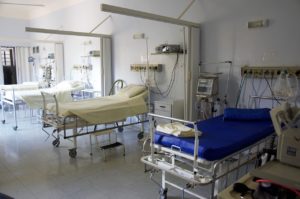 I will be relieved when I go to the ER and won't be asked if I have diabetes by a doctor that tries to connect every problem I have with that condition (which I don't even suffer from).
I hurt my knee at the gym, not because I'm heavy.  My chest hurts because I pulled a muscle lifting free weights, not because I'm having a heart attack.
I haven't smoked in 10 years and I don't drink much.
And I eat well and, like everyone else, I cheat some times.
My last bill of health was clean as a whistle; I'm definitely not the worse patient my doc has seen.
On paper, I'm in a pretty decent shape.
But that doesn't matter because all many people see, when they look at me, is my size.
Nobody can see my normal blood sugar or appropriate cholesterol level, my standard blood pressure or the general state of my body.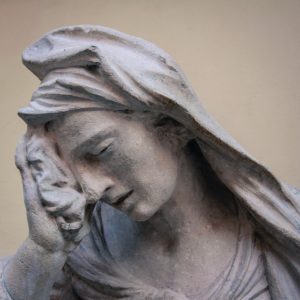 ---
My goal is to empower people when it comes to traveling.
I don't want to steal anything from anyone. The tips I share on this blog are so everyone can enjoy travels EQUALLY. I don't encourage to spill onto someone else's seat on a plane. On the contrary, I want to help to make sure it doesn't happen, because, you know what? We are as uncomfortable – if not more – as our fellow passengers when that happens! (And, as the industry is not responding to the changing needs of the market, we gotta figure things out and share our own tips so we can all travel happily together!)

Oh wait… I have to come clean.
THERE IS ONE THING I PLAN ON TAKING AWAY FROM YOU :
The thought that one's size decides one's happiness and what she/he can – or can't – do.
I want chubby people to be able to travel AMONG "standard" sized people.  (And travel is one challenging field in that regards, which is the purpose of this blog!)
I'm happy with my extra pounds and inches. I'm being creative to make my travel experiences positive, in spite of the industries and the people not being ready for a plus-size backpacker.
I've had my fair share of bullying. I fought to find my balance and be zen with who I am… And I'm not ready – or willing! – to give up on this, especially when I'm on vacation!
And you know what? I wish nothing but the best to those haters. I truly hope they find their happiness and their purpose in life… other than harassing people for their size, of course.
---
And I'm not saying we are the same; because, obviously, we are not.
I'm simply saying we should all be treated with the same respect.
At the moment, being fat remains one of the few socially acceptable reasons to be bullied or ostracized.
I'm tired of being considered a separate – bad – kind.  Or to be considered a fetish. (I don't see why it should be considered kinky to be with someone who is fat!)
I'm tired of living on the fringes of society's standards, of living in parallel of the "standard" sized world.
What is it that I hear? Oh, it's just the sound of trolls tagging me as a blogger who is "glorifying obesity" (probably the third most common argument we get trolled with).