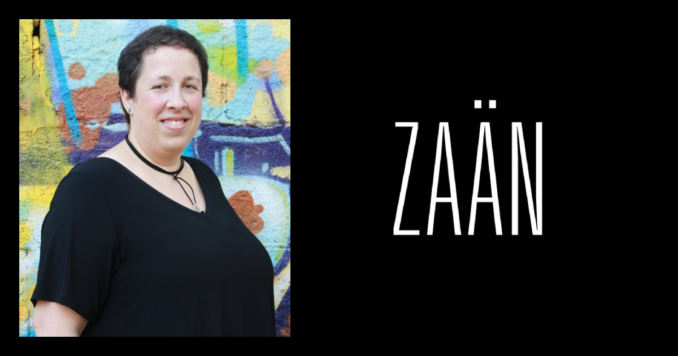 The ZAÄN Asymmetric Tunic was available at the brand's pop-up shop at the National Women's Show in Montreal, last March. Though I was already familiar with the brand – Sophie Paquette (ZAÄN designer in chief!) and I were both involved in the 2016 Montreal + Fashion Week – it was my first time trying one of their products. (Please note that the link takes you to the sleeveless version of the tunic, as the ones I tried was a "limited edition".)
Tunics are must-have clothes in my backpack. It can be a challenge to find the right ones, considering the cut, length, fabric, color/print and so many other details.
---
Let's cut to the chase
The ZAÄN Asymmetric Tunic can be worn two ways, depending if you prefer a lowest or more modest neckline in the front (and back). Just decide what cut you prefer up front!
I have mentioned numerous times how I am a fan of high-waisted (a.k.a. "A-cut" or "Empire/Princess waist") tops and tunics, as I feel that cut look nice on me. The ZAÄN Asymmetric Tunic is no exception to this.
The diagonal hem at the bottom gives this tunic a sophisticated touch that will allow you to show off your nicest skinny jeans or leggings (clearly the look I went for with my awesome Lineage Wear leggings – coming soon on the blog).
The fabric isn't anything new on the market, and I don't think that's what this top was meant for anyway. It works out perfectly for this tunic that sways and moves with you and feels soft to the touch. And it falls well. That's all that really matters to me.
Another often forgotten feature of garments but frequently an issue: the seams.  I have dealt with cheap, flimsy seams in the past. I hate that feeling of slipping into something and hearing every seam crackle and then suddenly fear this time could be the last you wear this item of clothing. Don't worry: it's clearly not an issue with the ZAÄN Asymmetric Tunic. (I mostly bring up the seams situation so you won't forget to consider that element next time you go shopping!)
---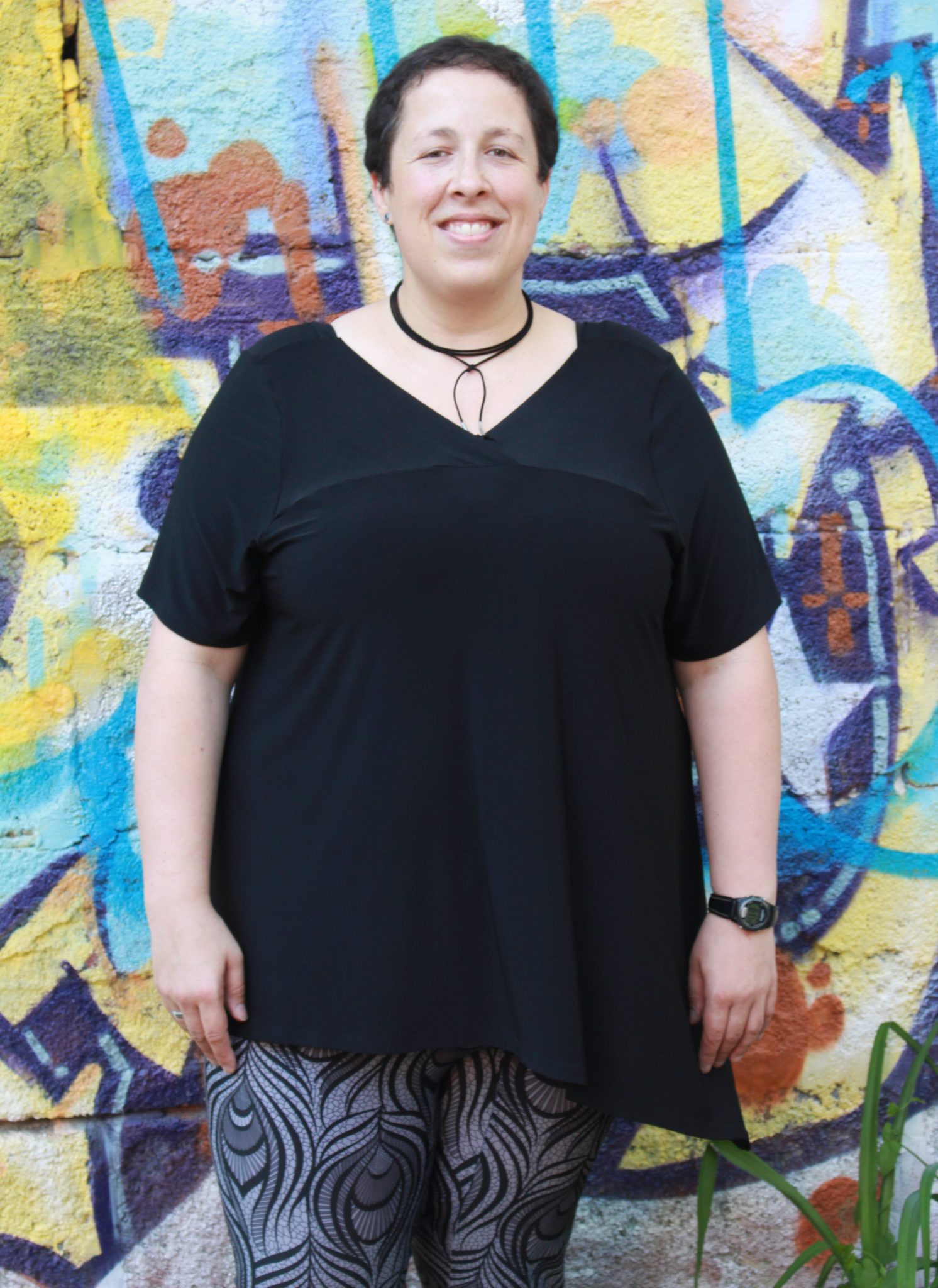 ZAÄN ASYMMETRIC TUNIC – FAST FACTS
Price: 80 CAD (60 USD / € 54)
Fabric: 94% Polyester, 6% Elastane (Spandex)
Color: Black (also available in Dark Navy, Turquoise and Coral)
Sizes available: XS to 3X
Cleaning & Care: Wash in cold water & Tumble dry (low temperature) / Hang to dry
---
BEST BACKPACKING FEATURES
-Versatility (easy to dress up/down)
-Hardly wrinkles
-Very compact
-Easy to wash & quick to air dry
---
This has the potential to become one of the most multi-tasking tunics in the history of backpacking. I know, I rarely get so excited about a product, but this time I feel like I found a MAJOR asset for my upcoming adventures. With short sleeves, it fits most weather and cultures (including many that require a certain "modesty"). The adapts to skirts, leggings and pretty much all sorts of pants or "bottoms". It's feminine, yet allows full freedom of movement. It packs very small, doesn't wrinkle, dries fast. I mean, what more can we ask for!
I mean, what more can we ask for?
---
VERDICT
YESSSSSSS! I love this!  Categorical. Loud and clear. No reservations whatsoever. (Just in  case you didn't get it yet, haha!) I would take the ZAÄN Asymmetric Tunic in a thousand different colors and prints if I could! I wish I had that tunic in my travel wardrobe before… And you know what? ZAÄN has many cute dresses and tunics in the same spirit. I truly recommend you check out their website (all details below)!
---

ZAÄN – Size XS to 3X (Made in Canada) – www.zaan.ca
Tel.: 514-316-8225 / Toll-free: 1-855-745-8225
Email: info@zaan.ca
Facebook: @ZAANCollection
Twitter: @ZAANCollection
Pinterest: @zaancollection