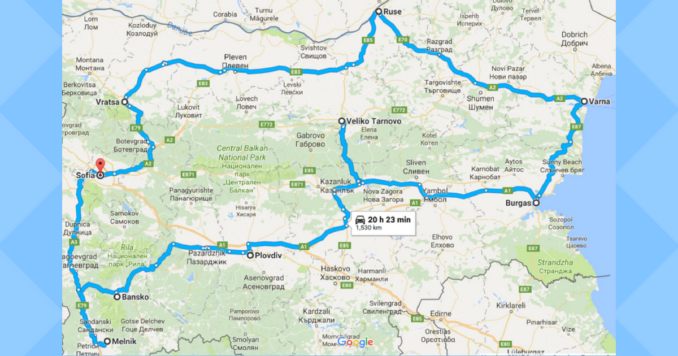 Tomorrow is the big day. I will fly out of Montreal all the way to Sofia, Bulgaria! Needless to say how thrilled I am! One year after leaving for Peru, I fly out again, on the exact same day.
I'm also very excited because I will leave with some new stuff in my backpack: a new Chic-eez activewear top, some Leguano barefoot shoes and my fouta, among other things.
Over the years, I have developed an interest in a few Eastern European countries. I have previously visited the Czech Republic and Hungary (with my mom, to celebrate her birthday!), Poland and now, Bulgaria. They are affordable destinations on many levels. Affordable to fly to (for me, at least!), affordable to live and travel in, and the overall cost of living is lower than the one I experience at home. Romania is among the upcoming destination lists, though I pretty much already have my 2018 travel plans. I will be in Alaska for a wedding in July (2 fellow backpackers I met in Guatemala are getting hitched!) and I will possibly spend some time in Spain to see some friends, late 2018-early 2019.
To keep you "entertained" while I'm away, I will launch my testimonials page in the coming weeks. (So stay tuned!) You may look for it in the top menu as of September 27!
Also : don't worry if the blog is a bit quieter than usual until my return in October… If you're afraid of missing me too much (!!!), you can still follow my adventures on Instagram (@bernier_edith) or Facebook (The Plus-Size Backpacker or, if you also read French, La Backpackeuse taille plus).
Should you be in Bulgaria in the coming weeks… Make sure you holla at me on social media so we can see if we can meet!