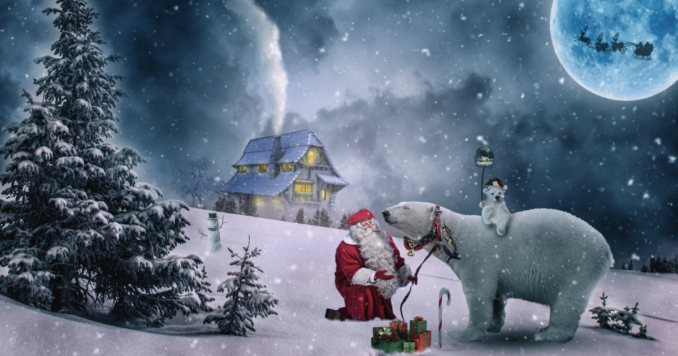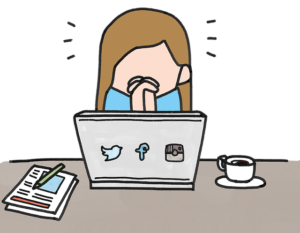 One more year! And it's already the time for some holiday wishes…!
Of course, I wish you a happy holiday season and an awesome 2018 year!
My first wish: I wish us for some rest.
(Anyway, I wish ME a lot of it… Working full-time PLUS running a blog = Not enough hours in one day!)
(Oh wait, I'm also planning a major make-over for the blog… no rest for me!)
Don't worry if, during the holidays, you get redirected to a page that says that the blog is making itself pretty… It's just a temporary thing!
---
As I read many posts and articles on how to deal with fat-shaming, weight-loss and diet talks during the holidays when you're a big woman (or man)…
I know the upcoming days could be hard for some because of all the gatherings. But mostly, because of all the possible comments that may come from these gatherings. We don't all have the same sass – or desire – to snap back at weight and diet comments, whether they're meant to us or others.

Still, I encourage you to fend for yourself as much as you can. And to fend for others, if you feel the strength. It's time that the people who claim to love you the most stop valuing you by your body size!
But above all, don't let these comments get to you. You are not a human of lesser value because of your size. (You already know that.) Never forget that your size doesn't define your quality as a person, or what you should/could do, wear, think, act, live…
---
My (Other) Wishes to You…
I hope that, during the holidays, we get the rest and peace we all deserve. It's already enough struggle to go through life as a big woman… We can all use a break!
And you know what? I have this feeling that 2018 could very well be the year of a major breakthrough for big women.
I wish us that this breakthrough comes. And alleviates the (negative) pressure on us.
2017 has stirred a lot of emotions for women, through movements like the #MeToo campaign for example. More than ever, I hear and feel the desire of the fat women of the world to lash out at the current "standards". We, big women, are worth valuing. Big women are worth listening to. Big women are worth it, PERIOD.
Also, I wish us to keep pushing the limits of our comfort zones. I wish us to go and challenge the status quo. To challenge what is expected – and not expected – of us, big girls and women. I wish us to prove the world wrong on the perception they had of us this whole time!
And I wish we meet more often!
---
What's Next?
In April 2018, the blog will turn five. Can you believe it? FIVE YEARS already! I plan on organizing a gathering of some sort to celebrate that. This would take place in Montreal, most likely in the spring.  I would be truly happy to get this opportunity to meet some of you to celebrate 5 years of plus-size travel and empowering big women through travels. Stay tuned for more… More details to come!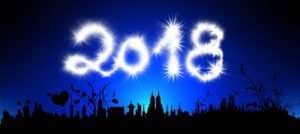 What's Next – On the Blog…
Towards the last days of the year (or very early in 2018), I will share a look back at what happened on the blog this year
In the coming weeks, I will finish reading "On ne nait pas grosse" ("One Is Not Born Fat") by French author Gabrielle Deydier. There will most likely be a lot to write on this!
I also have the last "chapter" of my Bulgarian experience, dedicated to the city of Plovdiv,  to share with you.
What's Next – Around the Blog…

Keep an eye out for the top 5 blog posts of 2017 on Facebook (@psbackpacker – Dec 26-30)  and Twitter (@ps_backpacker – Dec 28)
As I mentioned earlier, I will try to organize a gathering for the 5th anniversary of the blog, somewhere in the spring, in Montreal…
I expect to visit Alaska late June-early July, as I should attend the wedding of some backpackers friends that I met in Guatemala.
Wait, there is more… but it's a bit early to tell. I can safely say that you might see me more often if things work out as expected! #Suspense
---
Finally, if you still need to do some last minute shopping…
The 2017 Plus-Size Travel Gift Guide is there to help!