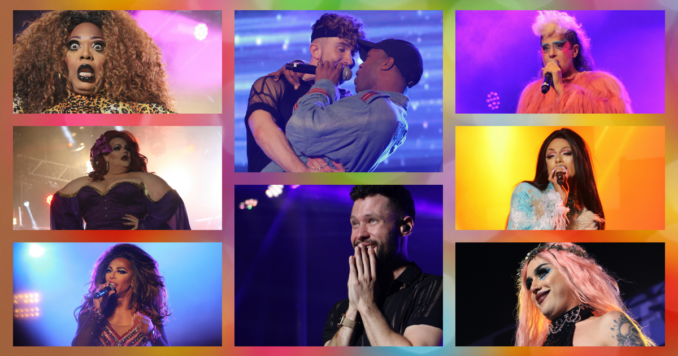 The Montreal Pride 2018 parade was held last Sunday under the theme-color blue, symbol of peace and serenity in the rainbow flag. Like last year, I decided to write about it because it's one of my favorite events of the summer… and simply because I care about the LGBTQ+ community. Every year, 250,000 to 300,000 people attend this parade. which is the beginning of the grand finale on Montreal Pride and ends with a mega T-Dance in the Parc des Faubourgs.
(Cover picture: Left, top to bottom: BeBe Zahara Benet, Darienne Lake, Shangela – Center: Todrick Hall, Calum Scott – Right: Peaches, Aja, Adore Delano)
(Thank you to Fierté Montréal Pride who granted me an accreditation for a second year.)
---
Thursday, August 16 – Drag Superstars (presented by M.A.C. Cosmetics)
Following last year's edition (read about here & here) that featured 11 contestants from RuPaul's Drag Race (RPDR), it was hard to believe that they could get an even bigger line-up this year. Well, they did. 
Bianca Del Rio, famous comedian queen made famous on RPDR, was the host of the night. She was as harsh and acid as usual… and maybe a bit too much for the crowd. The show also featured 12 queens from Drag Race: Ongina, Pearl, Kameron Michaels, Monét X Change, Miz Cracker, Shangela, Darienne Lake, Aja, BeBe Zahara Benet, Adore Delano, Morgan McMichaels and Yuhua Hamasaki.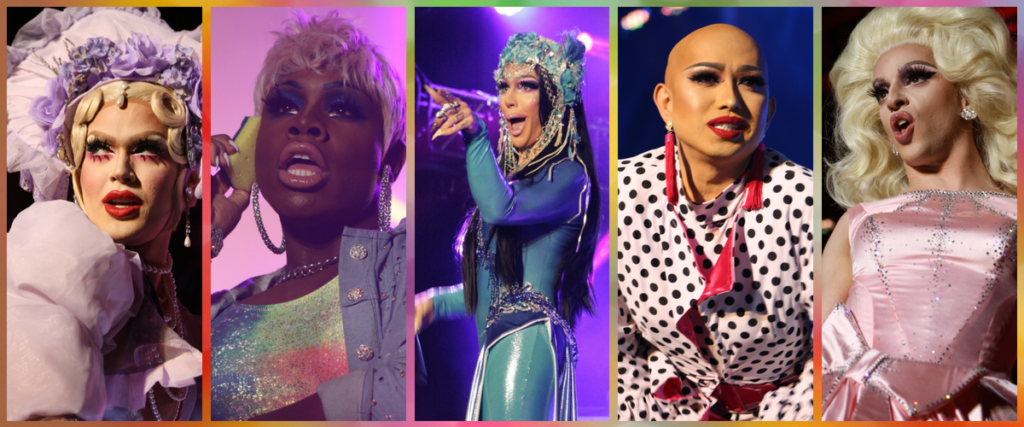 Also featured in Drag Superstars: performances by Pangina Heals (judge on Drag Race Thailand) and 5 local queens (including well-known Montrealers Rita Baga and Michel Dorion).
---
Friday, August 17 – "Clash", an Electro/Glam/Rock Evening (with Fischerspooner & Peaches) 
This was the edgy night of Pride. Because this is what you (should) expect when you get Peaches on a stage! Her ultra-feminist, R-rated performance left no one indifferent. And that is totally what was expected of her. Trying to impose her any form of censorship is not recommended; Peaches remains faithful to her themes since she rose to fame in the early 2000's. And that is why her fan-base seems to remain faithful to her ever since.
Before her on stage, the multi-level experience of Fischerspooner. Lascive dancers, sensual videos, electro music… and water! (The rain caught us first… and then there was some serious water splashing included in their performance!)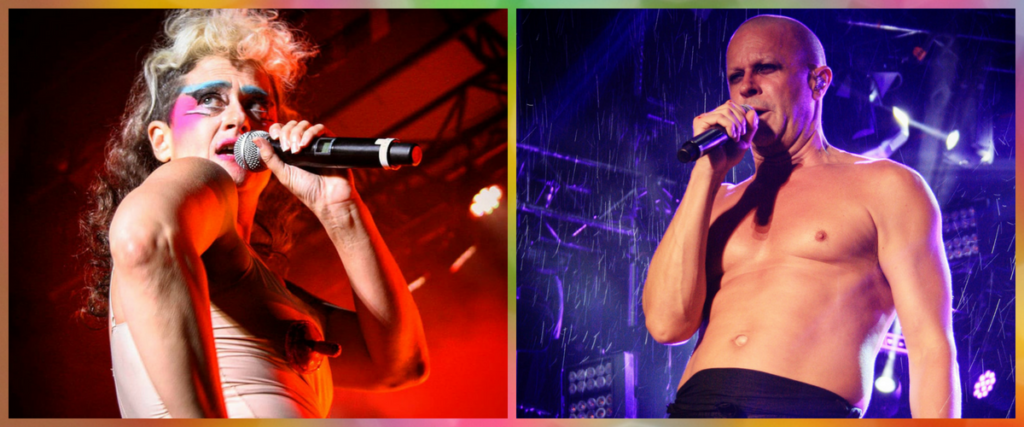 Van Hechter opened the evening with a short, mostly lip-synced performance of a few of his songs.
---
Saturday, August 18 – "Jet Set" (with Calum Scott, Deborah Cox & Todrick Hall)
A very emotional Calum Scott performed his ballads to a public that was sold as soon as he got on stage. Clearly influenced by fellow British singers Ed Sheeran and James Blunt, the young man opened his heart and the crowd didn't hesitate to reciprocate.
Canadian singer Deborah Cox energized the crowd after Scott's ballad set. Her energy reminded me a lot of a young Whitney Houston in her "Bodyguard" years.
The night ended with Todrick Hall, a YouTuber who rose to fame to become a choreographer and judge on RuPaul's Drag Race. His 90's medley set the attendance on fire – myself included! He was very thankful to everyone who made it possible for a young, Black gay man like him to succeed. Todrick didn't skip the opportunity to perform his hit "Dem Beats"… drag unicorn outfit included!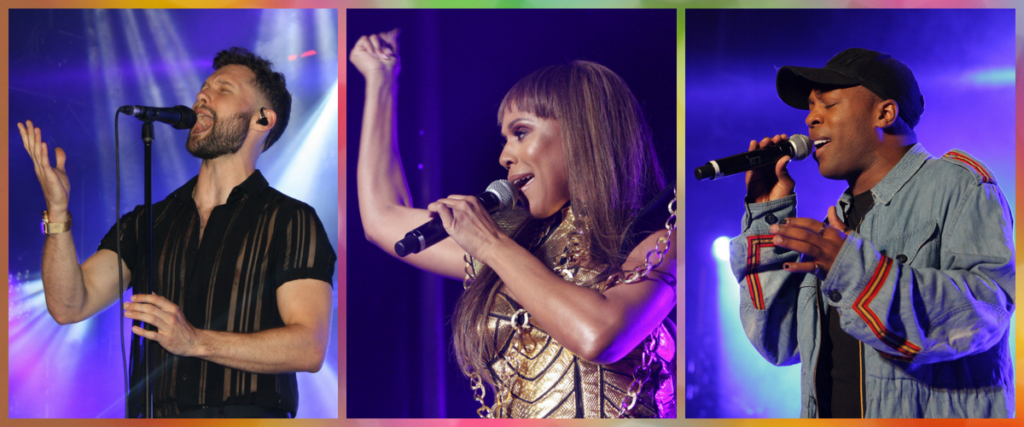 Only little bump in the road: a few lengths in the intermissions as Todrick went off-stage to change outfits. (But… we are talking 5 changes in about 60 min., which is commendable!)
---
Sunday, August 19 – Montreal Pride Parade
As I mentioned before, the theme color for this year was blue. 9,500 people took part in the parade on René-Lévesque Boulevard, downtown Montreal, for a good part of the afternoon. Some parts of the itinerary were a bit chaotic due to the presence of people in the streets. (Unlike other cities, like San Francisco, Montreal's parade route is not gated all along. It makes it a friendlier event, but also increases the risks of disturbance in the parade flow.) Canadian Prime Minister Trudeau was present, along with Quebec's Premier Couillard and many other politicians. (This year's Montreal Pride has a bit of an electoral taste, due to the upcoming election in Quebec in October.)
---
Montréal Pride 2018 – Wrap-Up
The Montreal Pride has grown a lot over the years. The quality and level of the FREE shows and events is quite impressive. Many national and international artists starred on the different stages through the years. (Gregory Charles, Nelly Furtado, Samantha Fox, Jonas, David Usher, and many more.) We can only have high hopes for the upcoming editions.
---
All pictures: 2018 © Edith Bernier